During the last two weeks Sharana has enjoyed the positive energy that 4 scouts from the South of France have brought into our everyday routine. Through a link with Judith, Sharana France's treasurer, they had learnt about the work of Sharana India.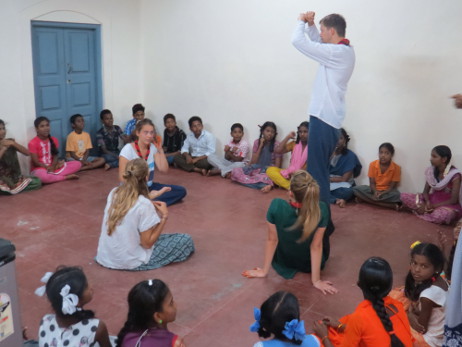 The team of four, Jean, Alice, Clarisse and Laurie, has done an amazing job to support Sharana by engaging themselves in various areas of the organisation.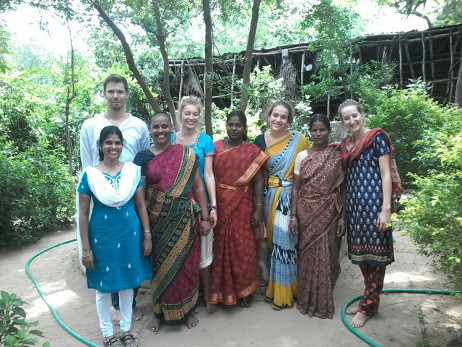 Led by Jean, they have carried out essential work for our Angalakuppam village crèche.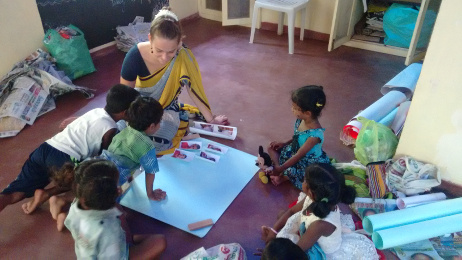 Daily activities included the conducting of fun and educational games with the children, as well as English training for the staff.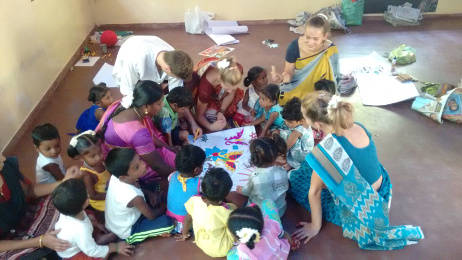 Even more, they have added to the crèche's assets and child-friendly appearance through providing new, self-made learning boards, posters and other materials.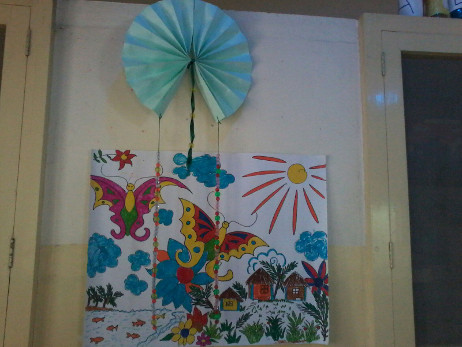 In the evenings, the children attending our Homework Help Centre at the main office have enjoyed the diverse fun activities that these four have planned and carried out with great motivation.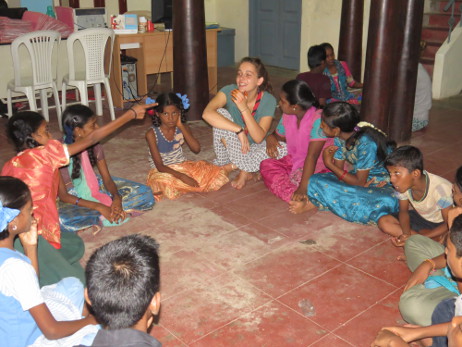 During these evenings we generally found that everyone left the office with a smile.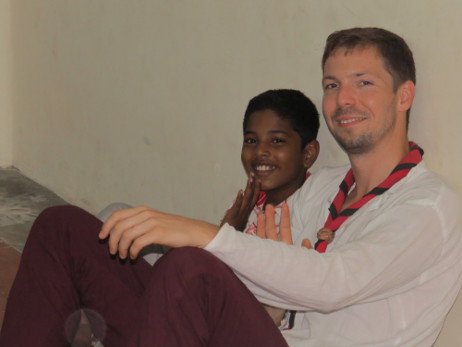 It has been a pleasure for Sharana to have Jean, Alice, Clarisse and Laurie with us! They have effectively proven that two weeks are enough time to make a long lasting difference!