46 families of the Irular had settled on an open ground with no basic amenities whatsoever in TN Palayam about 15 years back. The men and women in the colony have been working in road construction and in the agriculture sector.
None of the children were going to school regularly and the older children babysat over the younger ones. A few years ago, they were often left to themselves in the slum while their parents worked.
Sharana got involved with the families in February 2018. The entry point was via sports under our Seeds of Change (SOC) program and Mobile Library. Activities included games, book reading, drawing & craftwork, as well as homework help support during our weekly visits.
Sharana was welcomed into the community and we learned that in 15 years the families had fended for themselves and this was the first time an external agency had intervened to help in alleviating their living conditions. As of date, only Sharana supports these children.
In June 2018, the first batch of 25 children between the ages of 6 to 18 of the 35 children in the slum was enrolled in school under our Back-to-School program, and today all the children have been absorbed into the same.
This batch of students is the very first-generation school-going generation of this community. Feedback from the school has been promising, after initial days of irregular attendance and shoddy uniform and appearance, the children now report on time clean and inculcated with good hygienic practices. This has been achieved by steady persistent outreach work by our social workers.
When we first started work here there were only four rows of huts with absolutely no civic amenities whatsoever.
A few years later the community applied for housing and toilet construction via the Adi Dravida Welfare unit of the Pondicherry Government and houses with toilets were now constructed without external labour as community members are helping in the construction.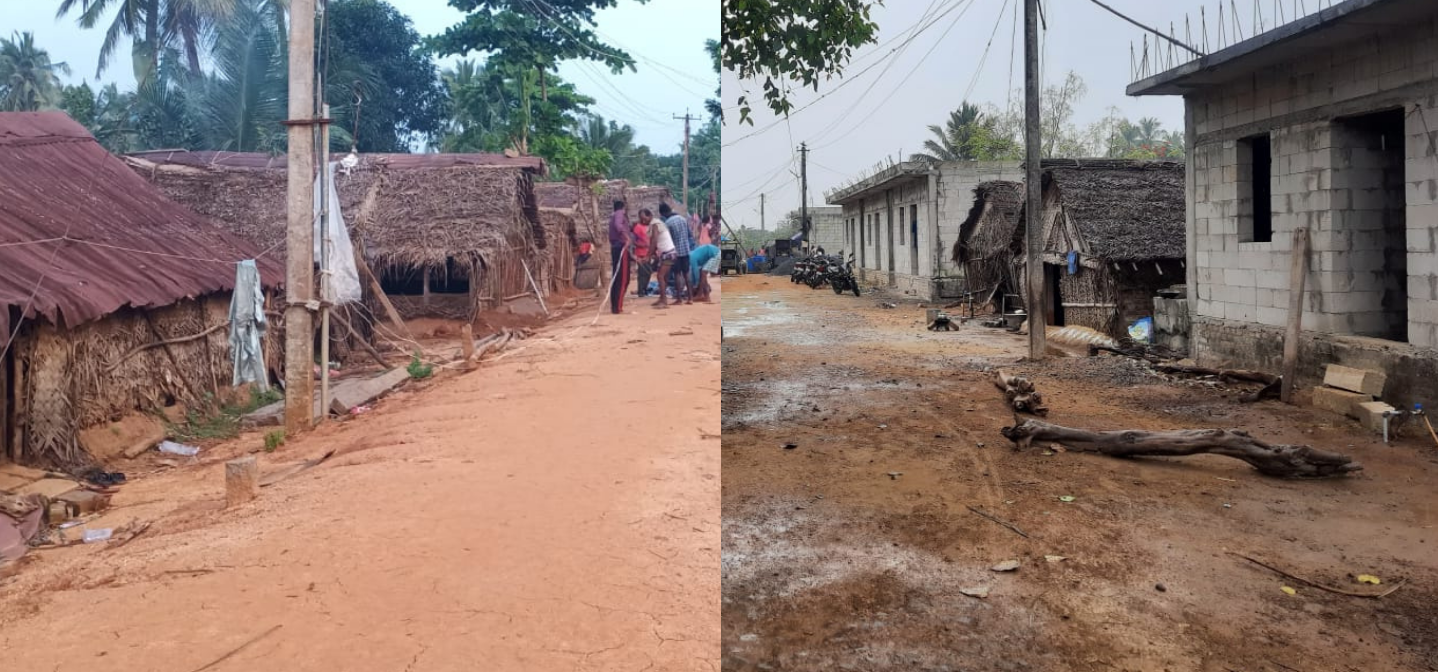 Children continue to maintain the playground clean for the Seeds of Change games. Sharana conducts Expressive Arts sessions and sports sessions in the community centre built in the slum. We have also opened an evening Homework Help Centre in the community hall here.
Much needs to be done still, and close watch during outreach keeps us in touch with the immediate needs of the families.