Volunteers Carlo, Christina, Isha, Priyanka and Kevin have filled Sharana with their positive energies for the past few weeks.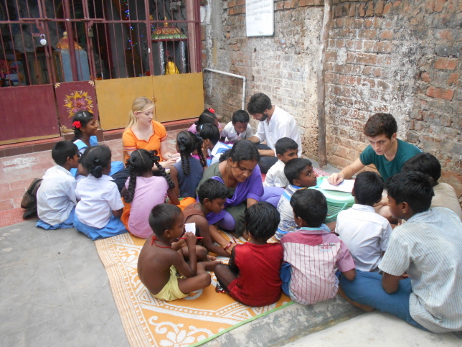 Carlo and Christina come from Development in Action, a volunteering organisation that sends young and enthusiastic volunteers to Sharana since our inception in 2000. The volunteers come with a thorough orientation towards India and what to expect, and it has always been a pleasure to have DiA volunteers in Sharana.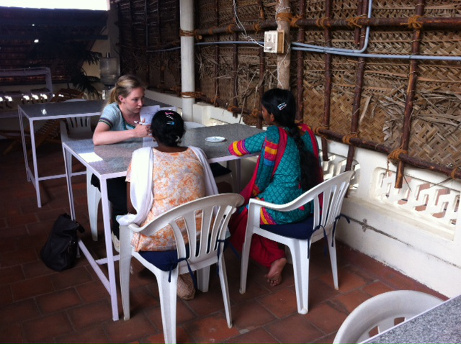 While Christina is helping in various tasks; she is mainly focusing on training the two young women who are working in Sharana's Kitchen, by giving them English lessons and training them in various restaurant skills such as inviting a guest, taking orders and setting up and clearing a table. She is also grooming them in confidence building, and presentation.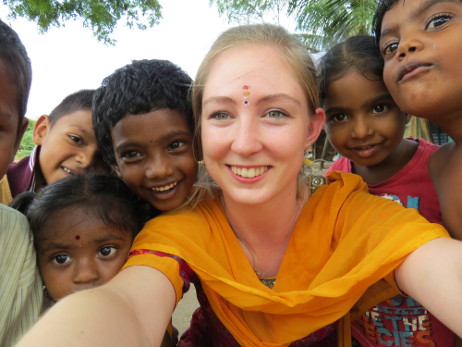 Carlo is helping in the Spirulina program, where we are currently working out a new marketing strategy to try and make this program self-sufficient and income generating.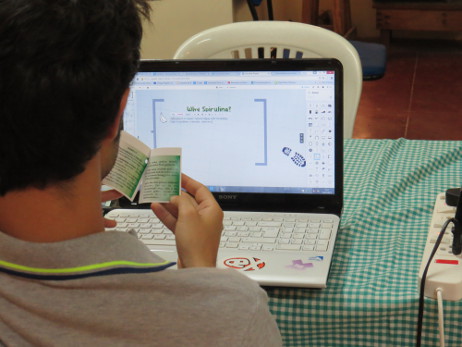 He is working on a video of the process of Spirulina production, and supporting the Community Development social worker in his report-writing and other administrative tasks.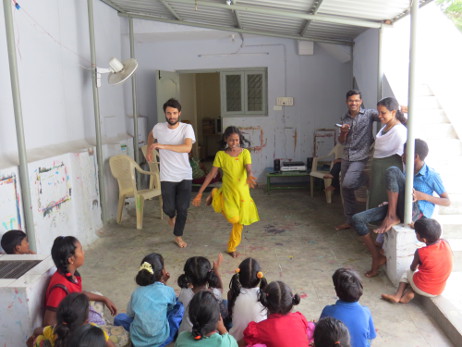 They are both also assisting in various other tasks, such as taking professional photographs of various activities in the Sharana programs; helping in the entries into the Internet Database and completing monthly reports.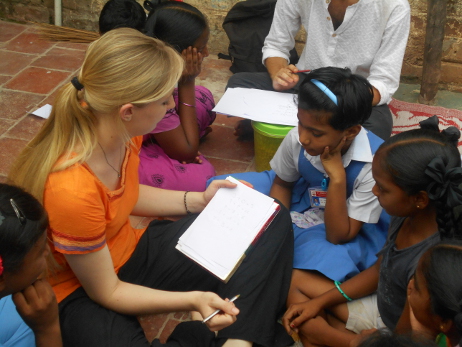 In the evenings and on Saturdays they also help in conducting activities with the streets and slum children. They will be with us for a total of 2 months
.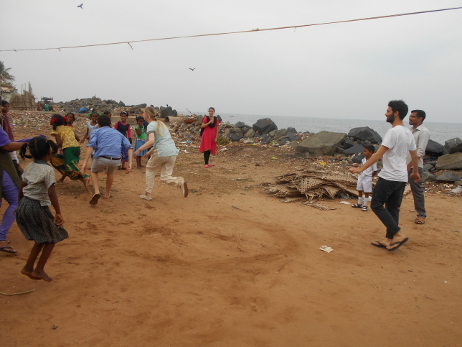 Isha Dutta is completing her graduation from Sciences Po and is volunteering with us at Sharana for 6 weeks. She is helping us intensively to look for funds for the Seeds of Change project (Awareness program through sports and games) for the year 2016, by writing detailed proposals to various possible organizations and institutions.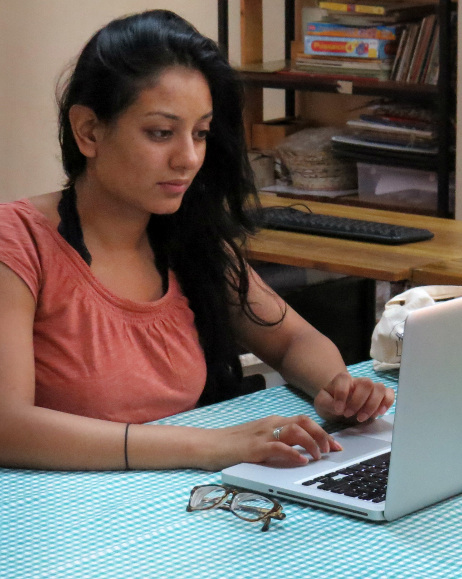 She is working directly alongside Proshanto, and her help in the Seeds of Change program is nothing short of precious. Through her creativity and photo-editing skills she is also helping us out in making a new look for our Sharana Spirulina packaging and other facelifts where required.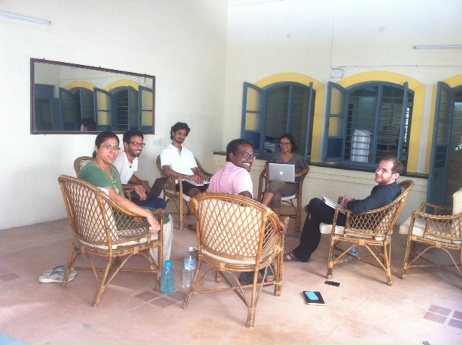 Priyanka Chandra, who is from the University of Central Florida, came to volunteer at Sharana for a short but intense 1 month. She was interested to give a helping hand where we needed it the most. After an initial dialogue she learnt that the Angalakuppam program had received no funding this year.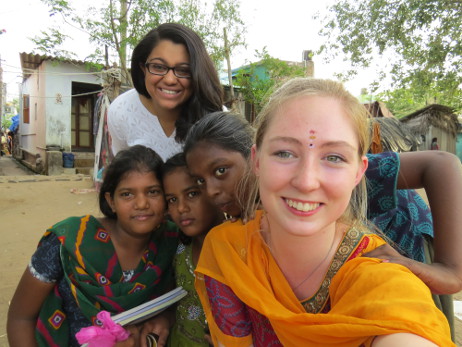 Since she has been coming to Sharana for many years now, and has seen the work done in Angalakuppam and the positive effects it has had on the community, she took it upon herself to set up a campaign whereby she would help raise funds to run this program every year.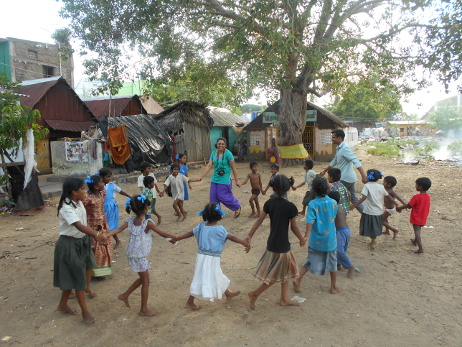 She visited the programs a few times, and took many photographs and videos. She is going to go back, work on these and prepare her campaign. It was wonderful to have her energy and enthusiasm, we wish her all the best in her fundraise, and keep our fingers crossed.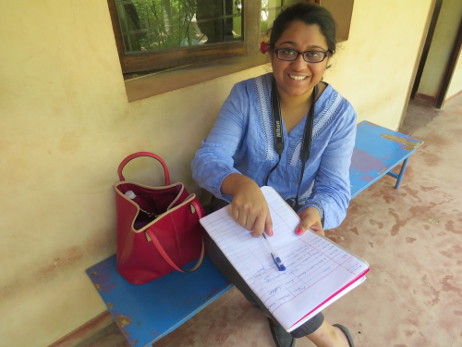 Kevin, a young and sweet boy from Canada came to volunteer with us at Sharana through Agathe Lazaro of the Maison Rose. Along with Agathe Lazaro, Sharana would like to to set up a project which would be mutually beneficial for both Sharana and ALD, Agatha Lazaro Designs. Kevin did some research on the various programs of Sharana; and spent all his extra time at the Gayatri House with the street and slum children. Both the staff and the children grew very fond of him.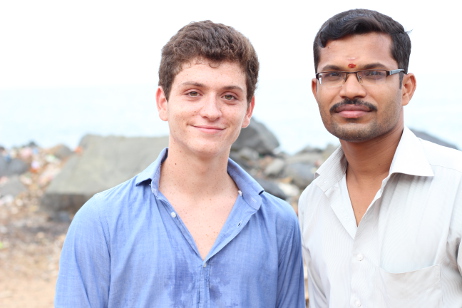 We thank all five of them for their efforts, and wish them all the best in their future endeavours. It is a true pleasure to have you with us at Sharana.