While Sharana could work Pan-India, we presently work within the boundaries of Puducherry and Tamil Nadu, notably certain slums communities and two rural areas South of Pondicherry- Angalakuppam and Aranganur about which you could read more in detail in the given links.
Sharana has its principal administrative office within Pondicherry City and has rented a building on Bharati Street to house the street and slum children programs.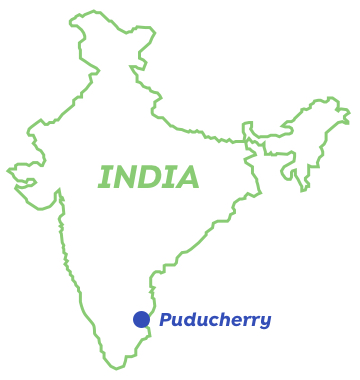 While Sharana works very closely with many slum communities, we have not shown these locations on the website to protect the safety and confidentiality of our beneficiaries.