The wait is finally over, dear friends. You have been asking us where you could buy the irresistible Sharana special oat and ragi chocolate chip cookies.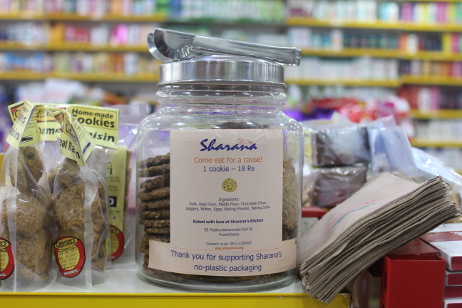 Well, since about a couple of weeks we have been supplying local supermarket Grinde with a jar full of cookies, and every week we have had a total sell-out!
A big thank you to Ashok, proprietor-Grinde to have supported us in our initiative- he even bought some cookies for his staff so that they could taste them and would encourage the customers to try one and take come home.
An added element is that we have introduced a zero plastic packaging, so you can pick your cookies and take them home in a paper bag instead of the regular plastic overload!
We have all stood for a cause and fought for one, today let us Eat for a Cause!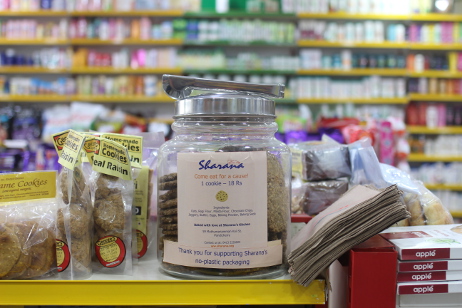 Go to Grinde today and do not forget to spread the word to your friends!
Special orders for cookies in bigger batches can still be placed directly with Sharana. Please call +91-9626643141 and talk to Ms Vandana if you wish a larger batch of cookies, or our mini-sized button cookies which are perfect for small hands and travel.