This year for the occasion of the International Literacy Day, Nabanita Deshmukh did a storytelling session using a storybook published by Pratham Books, with the children of our day care centre.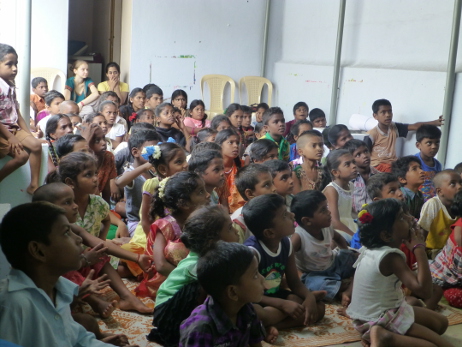 Nabanita is a writer of childrens books and has contributed nursery rhymes, articles and stories to various well-established magazines like Chandamama, Bal Vihar, Children's Choice, Children's world and others. She also conducts trainings and storytelling workshops for teachers.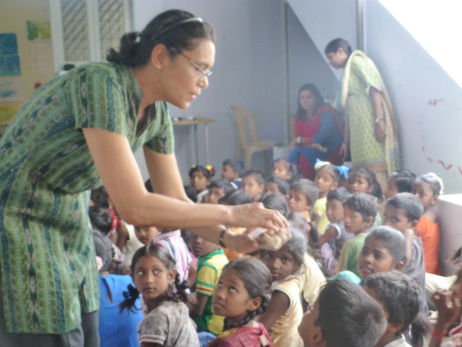 In its third edition, of the "One Day-One story" initiative on International Literacy Day, "Takloo the Salt Seller" a story specially written for this occasion, was read by 1300 storytellers in more than 20 states of India. Sharana is so proud to have been part of this massive movement.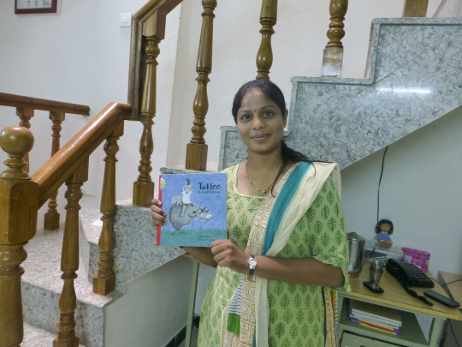 The children listened attentively and were fascinated by this storytelling session; it is incredible how a story can help in language education, increase of vocabulary and understanding. After the storytelling sessions, there were songs, a puppet show and a drawing session too. The children thoroughly enjoyed themselves, and we sincerely hope that this is one of the many sessions to happen in the future with Nabanita and Pratham.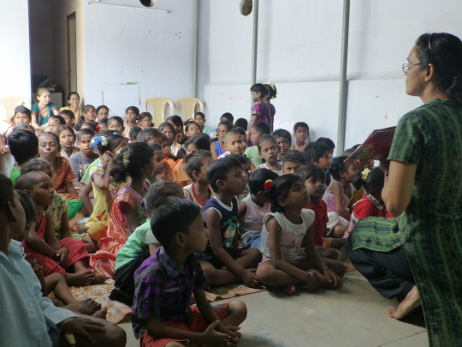 Although most of our children are Tamil-speaking and attend Tamil-medium government and government-aided schools, they faced no difficulty in understanding the story, which was narrated in English.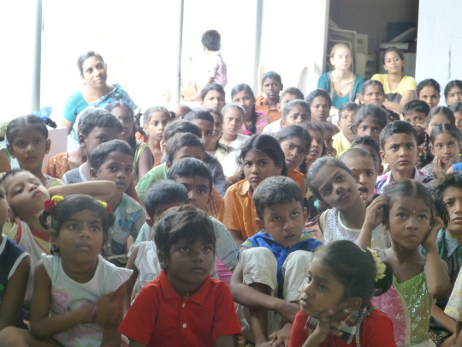 This kind of educational assistance in learning a new language is always precious to our children and to our staff members. For the staff this was also a session in acquiring new skills in teaching a foreign language to the children.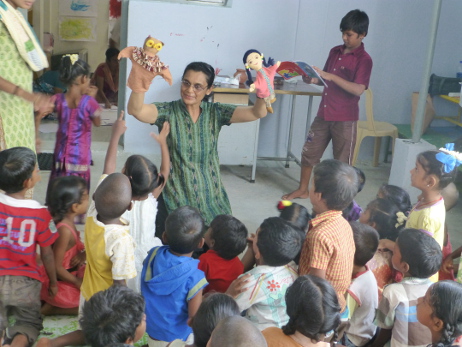 Story-telling and story narration is a huge part of our Indian heritage we have all grown up on the grand old grandma tales. We hope this nostalgic event is a precursor to many others!!!!!!!!
Please find her description of the session at Sharana on the Pratham blog on the link below: (scroll down)
Nabanita's description of the story-telling session at Sharana