-Banupriya Jagadeesan- Sharana's storytelling enthusiast pens her experience at Sharana once again
I always find it wonderful that different age groups of children and various people are able to use the same space at different times of the day in different ways at Sharana. Even through this delicate Covid time, we have taken things further with the storytelling program. I continue to conduct about 3 weekly hour-long story sessions for the children at Sharana and this article is about some of the amazing things that happened around a book with children across ages.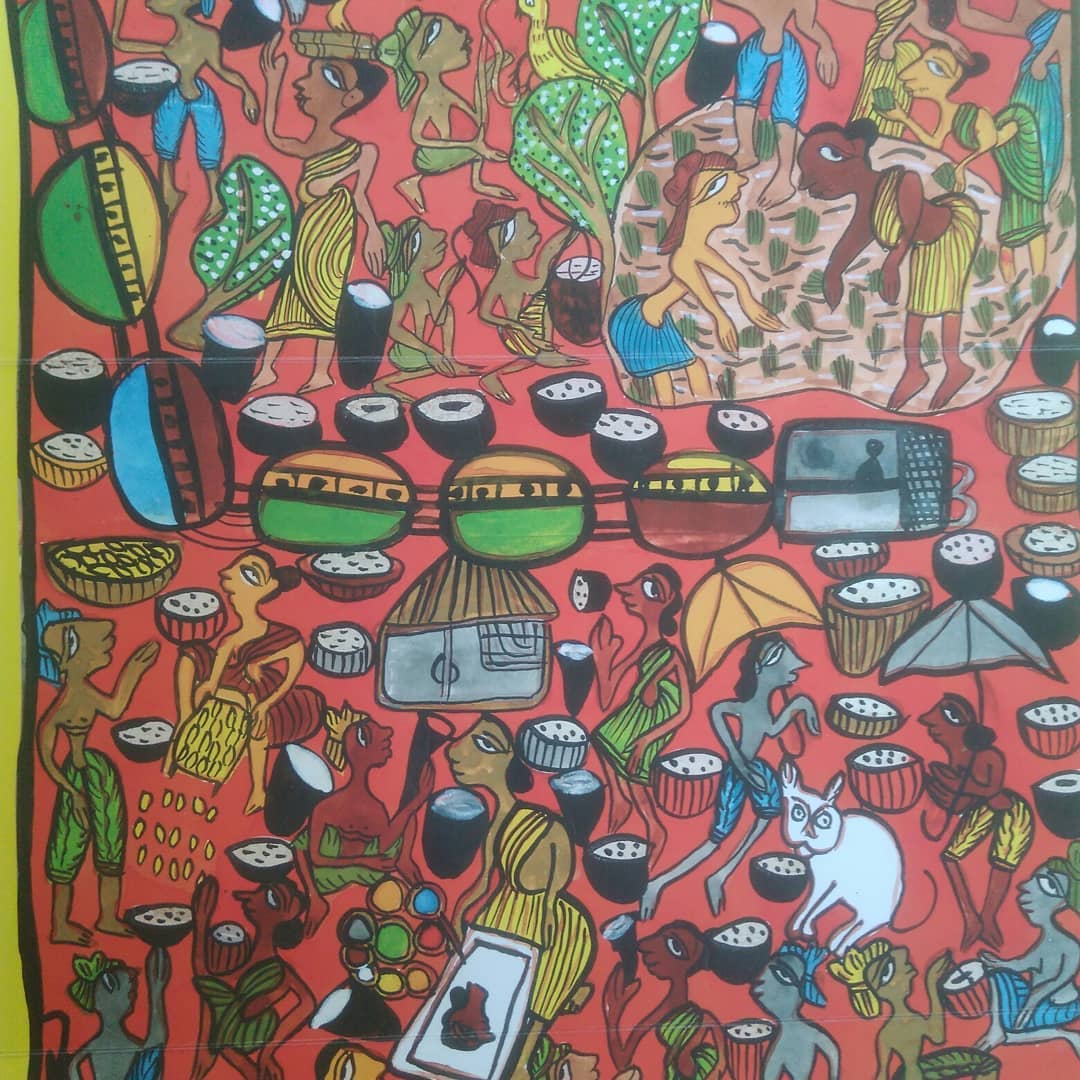 -picture from the book- "A Village is a Busy Place"
A Village is a Busy Place
This brilliant fold-open book is designed in the form of Bengal Patua scroll art. Fold by fold, the pictures describe the everyday life of the people in the village, the different kinds of work they do, the common space that everyone uses, and many other fascinating aspects of the village.
I shared this book with children between 4 and 10 years in different sessions throughout last year(including pre-covid times). While some of them had visited a village, many had not. They mostly related a village with fields and animals.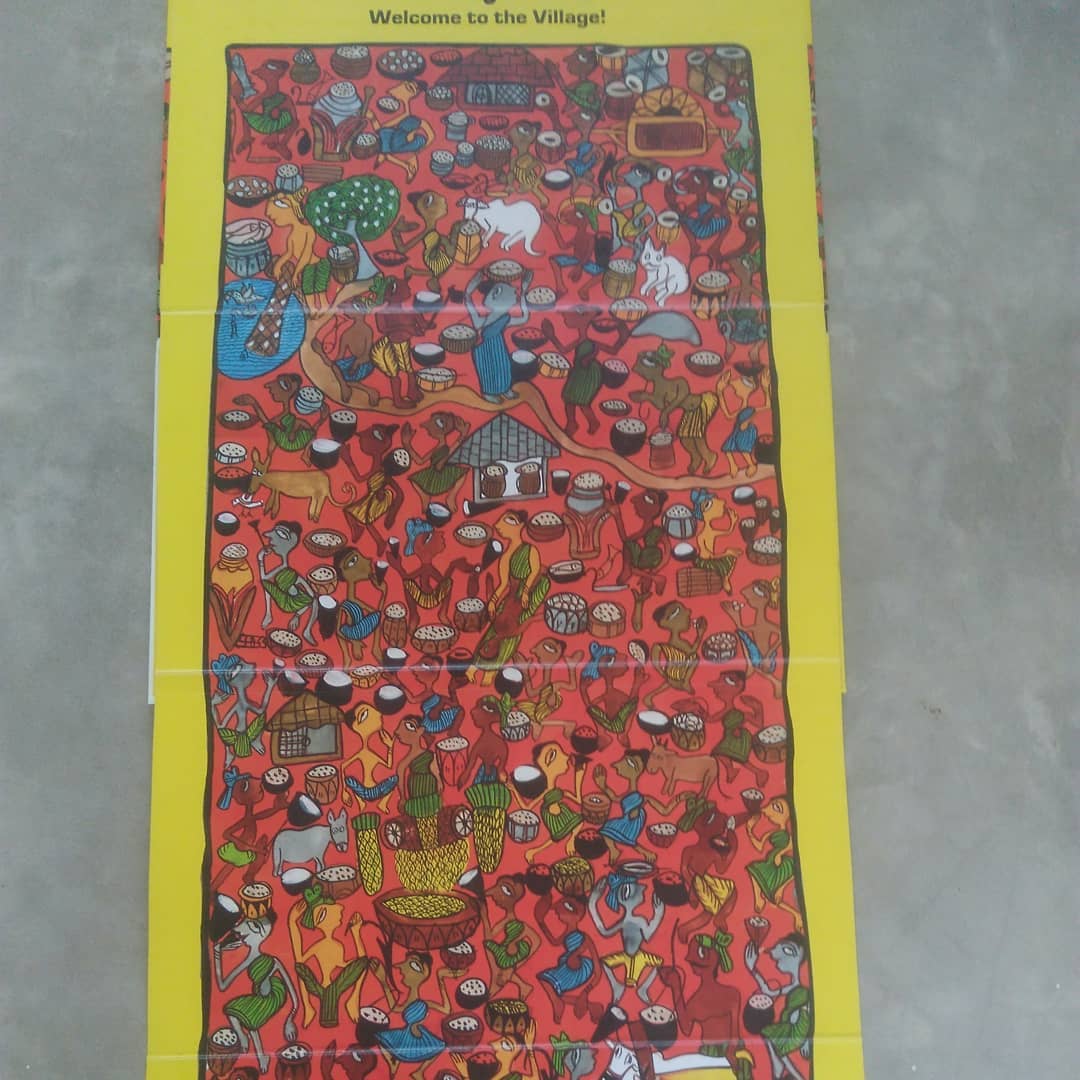 -picture from the book- "A Village is a Busy Place"
Each time I opened a fold, Suresh, a 5-year-old boy said 'tonta toing' and soon other kids joined and made the sound. They tried counting the number of people in the pictures and suddenly chanted 'kuttam kuttam magave' (a song we learned a few weeks back). It was great to see them make such connections by themselves. Later I made the children sit around the book and point to the pictures as I called out various names. Most of them were excited to spot the pictures.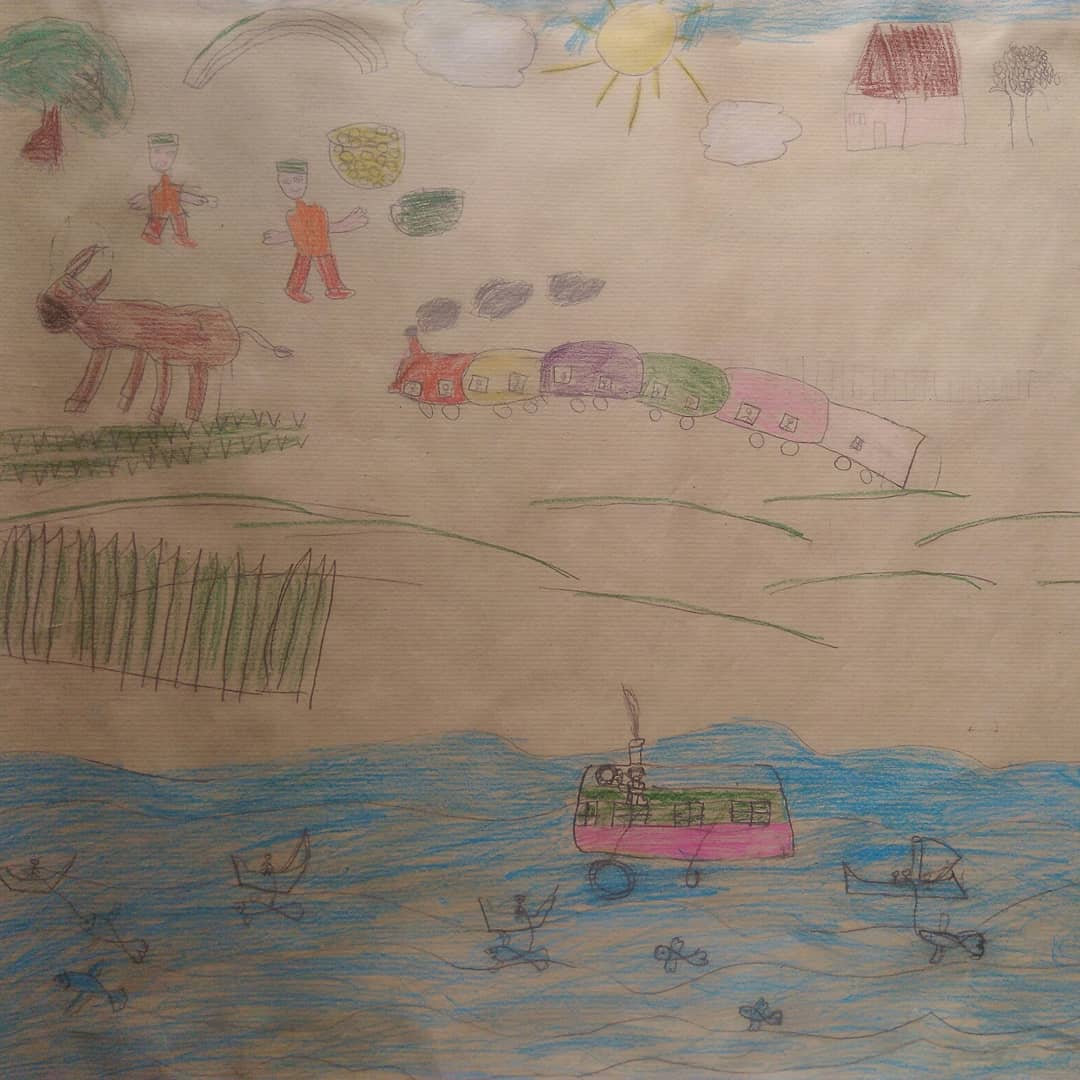 While talking about various aspects of a village, a 10-year-old boy shared that the soil in the village is good and there is no dust. We looked at people who do different kinds of work in the village – fisherman, woodcutter, farmer, vendors, hunters, artists – and also people who take the train to go to the nearby town for work. The children also drew pictures related to life in the village.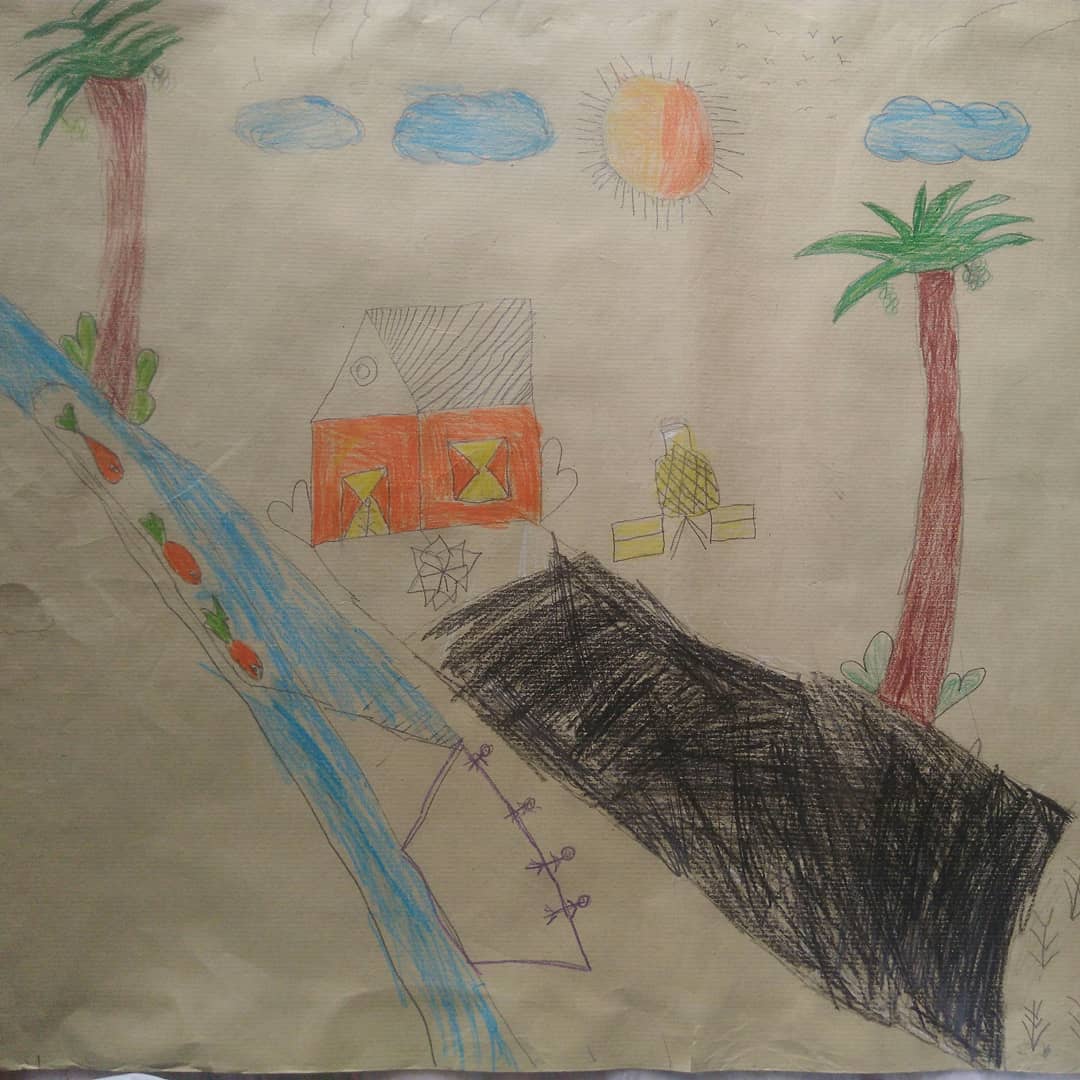 Later I split them into groups of five with a mix of old and young children. They had to work with their teams, draw collectively on a large sheet of paper and present their picture of a village. It was lovely to see children so engrossed in their work and participate with so much enthusiasm.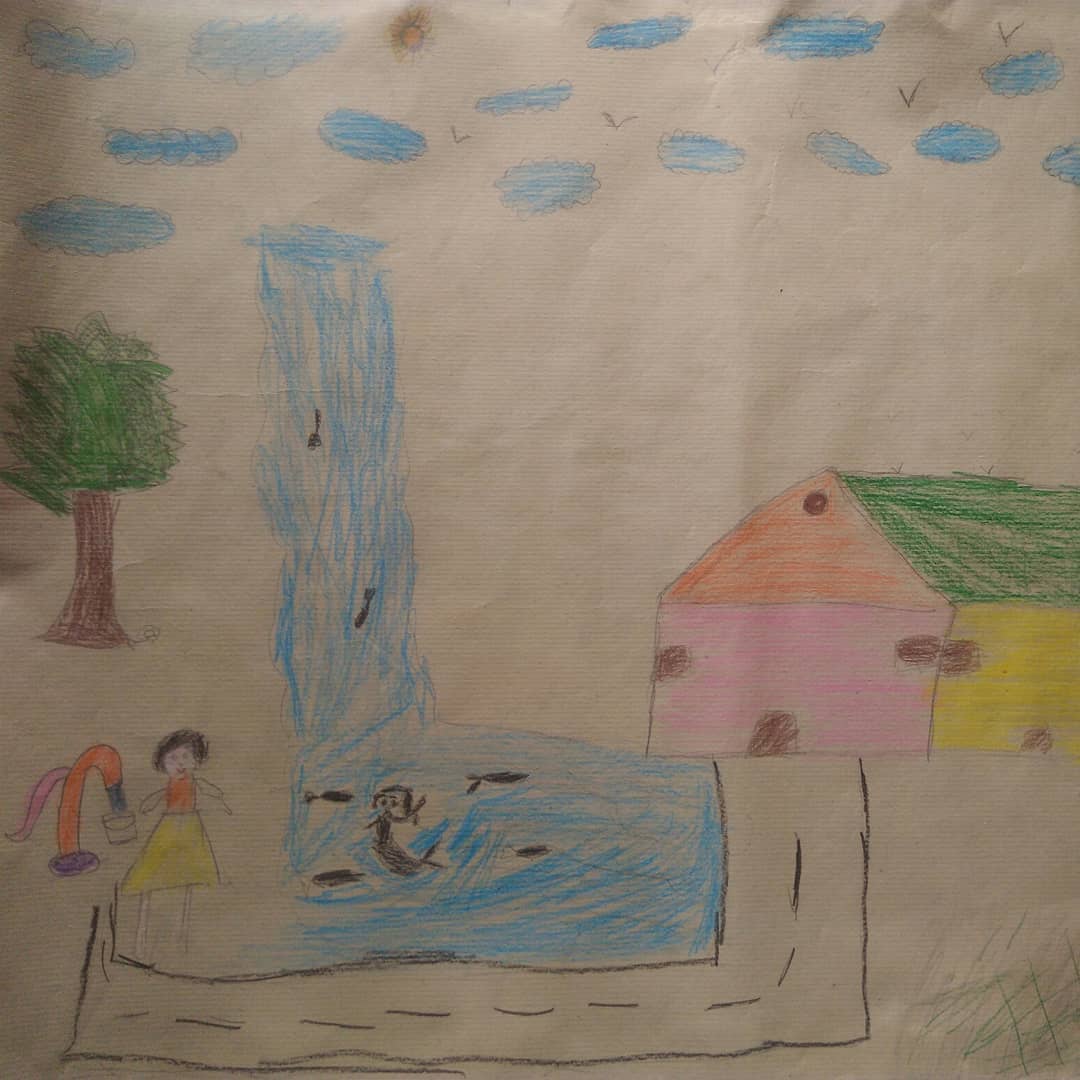 Once they finished, we discussed what each child had contributed to the group work and the children also looked at the pictures of other groups. Few of them also chose to work individually and not participate in the group activity. Many children shared that they liked the story and drawing activity. Shakti, a 7-year-old boy said that he liked the story because it was about a wedding, common space and (what people do in the) evening. Surabhi, a 9-year-old girl, liked the story because it was about their work, a wedding, and so on. It was interesting how different children connected to a book in various ways.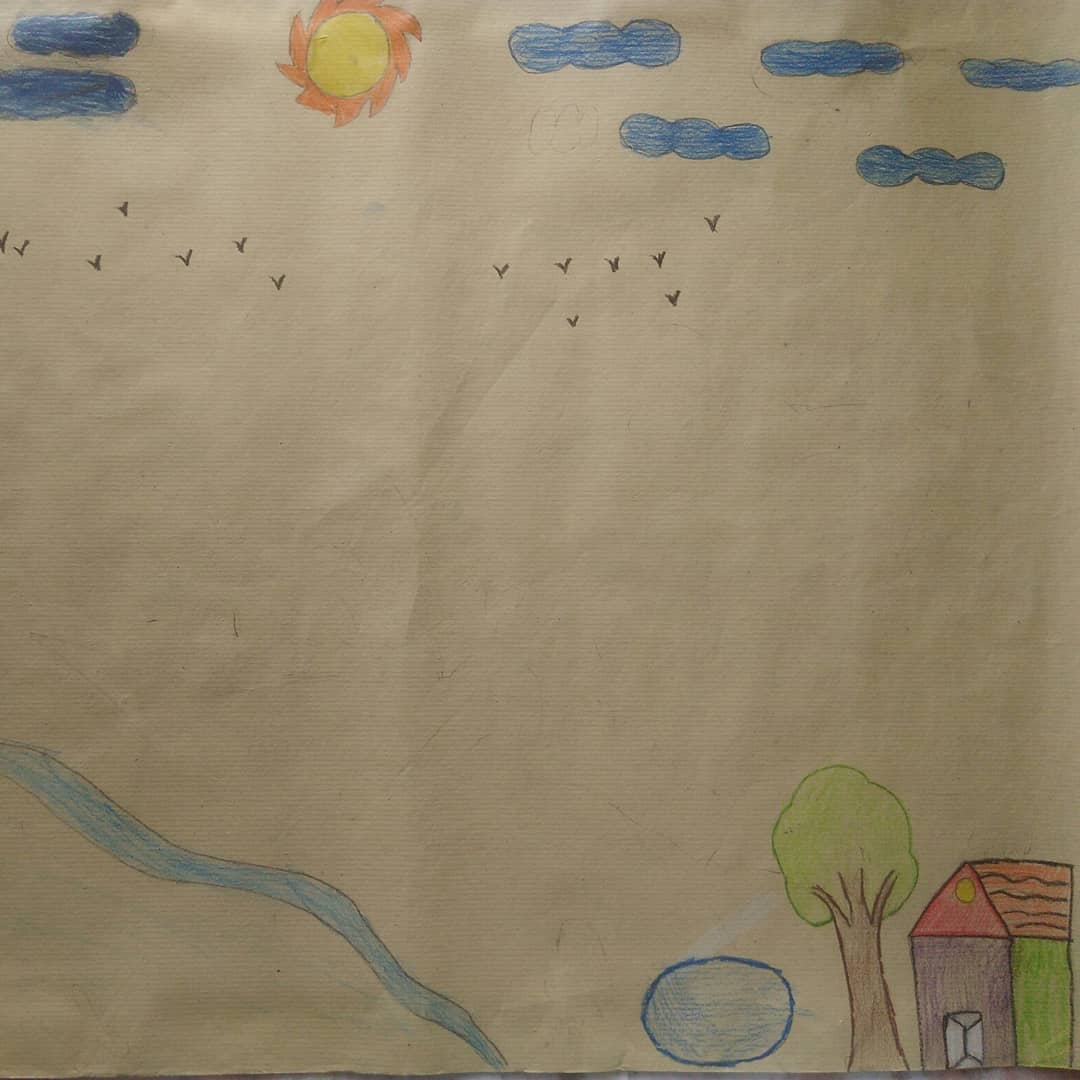 *Names of the children have been changed to maintain their anonymity.