-penned by Jagriti and Prakash
In our continued work towards the wellbeing of adolescent girls, we organized an awareness session about Menstrual Hygiene for Adolescent girls in the last week of January. Sharana's health worker Mrs. Lakshmi hosted and facilitated the session and 24 girls between ages 12 to 18 years participated in the program.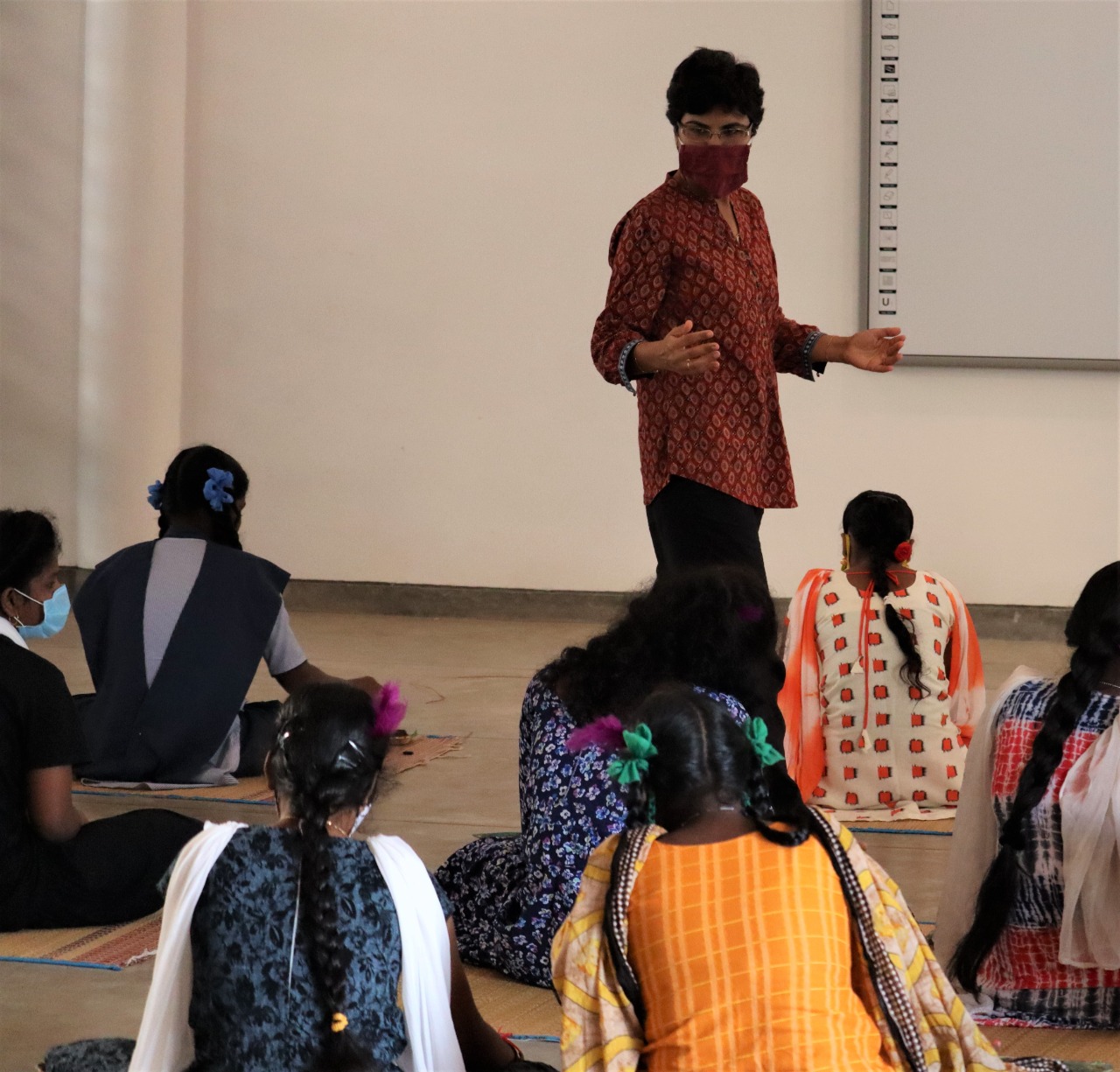 The awareness session began with a welcome address and introduction by Social worker Prakash; after which only women staff took over the session to make the girls comfortable talking freely about Menstruation, given that this was the first of such sessions.
Mrs. Lakshmi started the session with some ice-breaking activities which the children enjoyed and got enthusiastic to learn something new.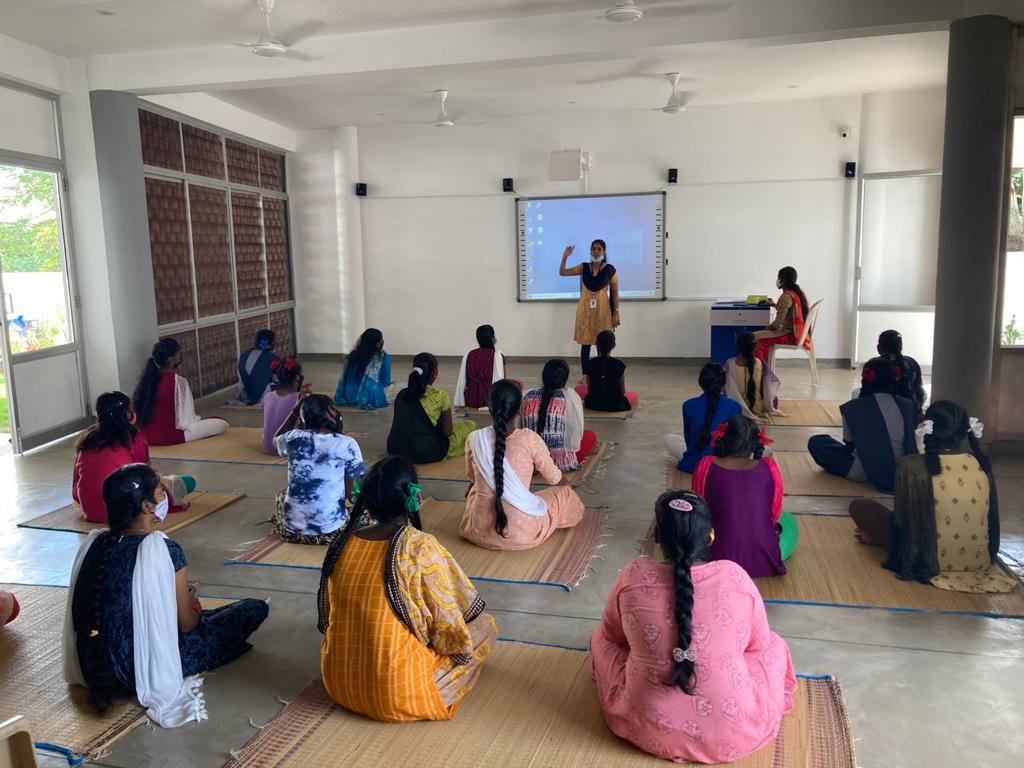 The session began with conducting a questionnaire survey to understand their knowledge and understanding of body anatomy, menstruation facts, menstrual hygiene, cultural practices, and their feelings about getting periods, etc.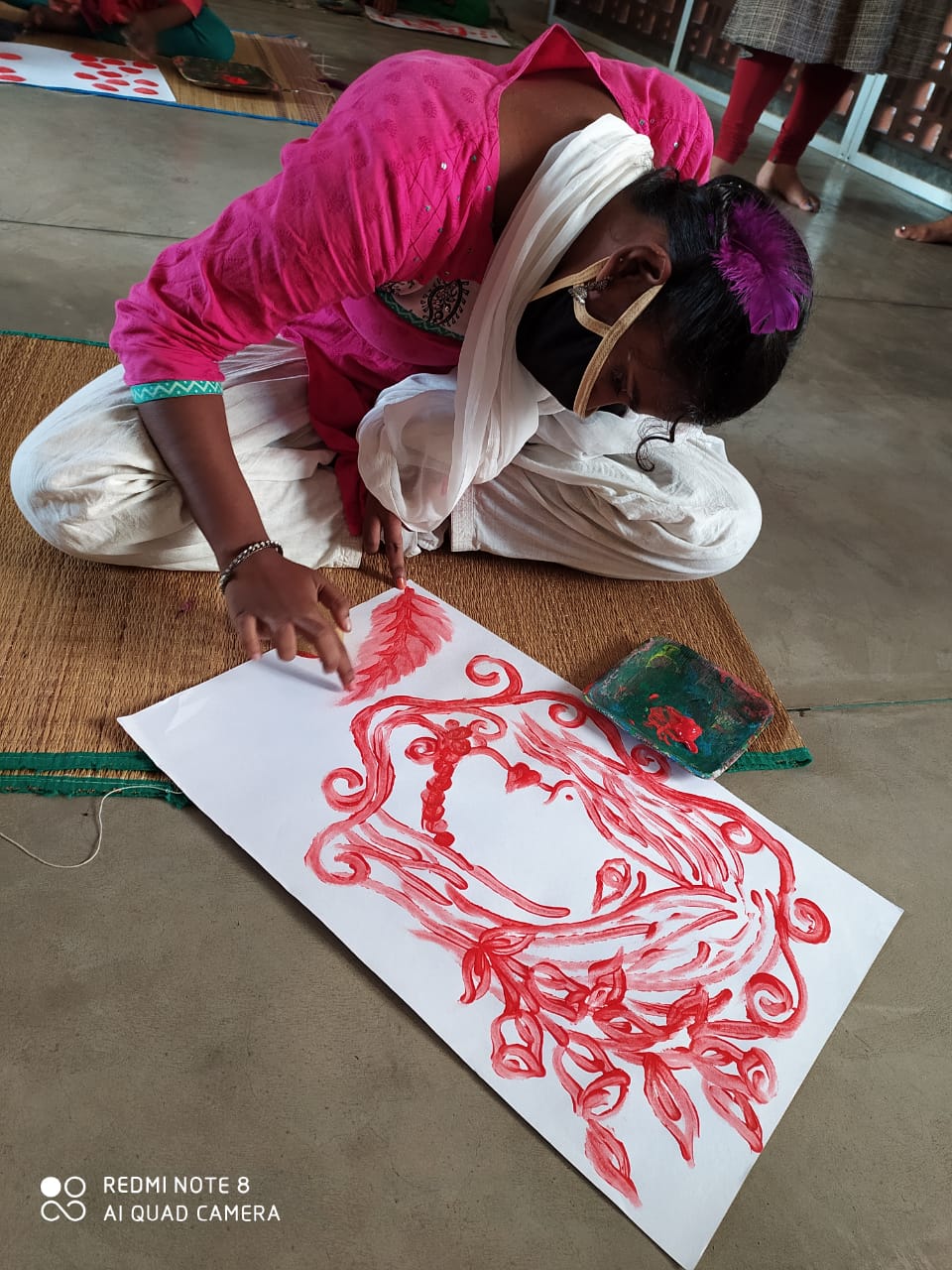 Mrs. Lakshmi facilitated the session by showing Mythri, a Tamil animated movie on Menstrual Hygiene for adolescent girls, and in-between discussed the facts and interacted with the girls. Girls also asked their doubts and were happy to see a movie discussing "periods", a topic which mostly is hushed up and never discussed freely.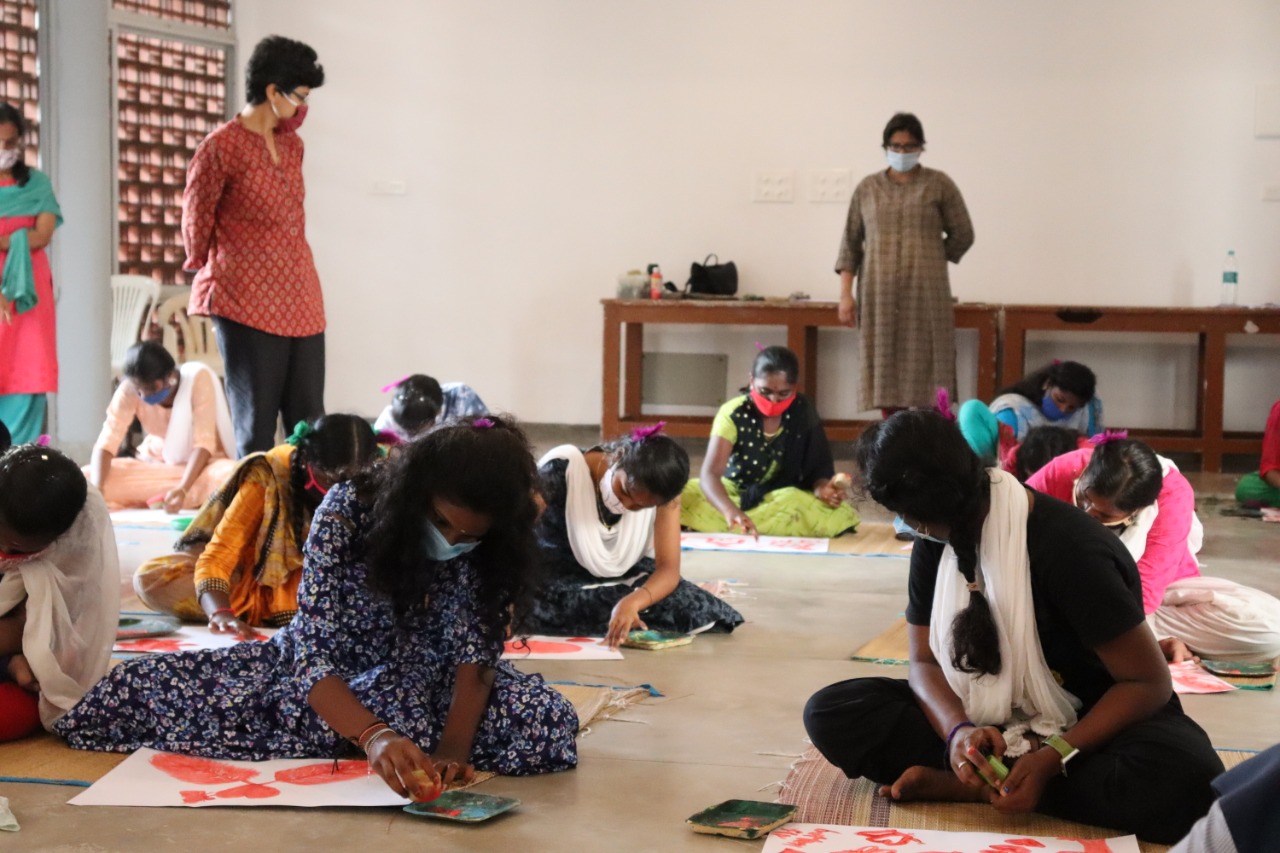 Lakshmi, who is also an Acupressure expert, taught the pressure points in the hands and feet which helps in the pain and cramps during periods. She also made them aware of the advantages of using cloth pads, and about the infections and other problems some women get from the bleach and plastic used in sanitary napkins.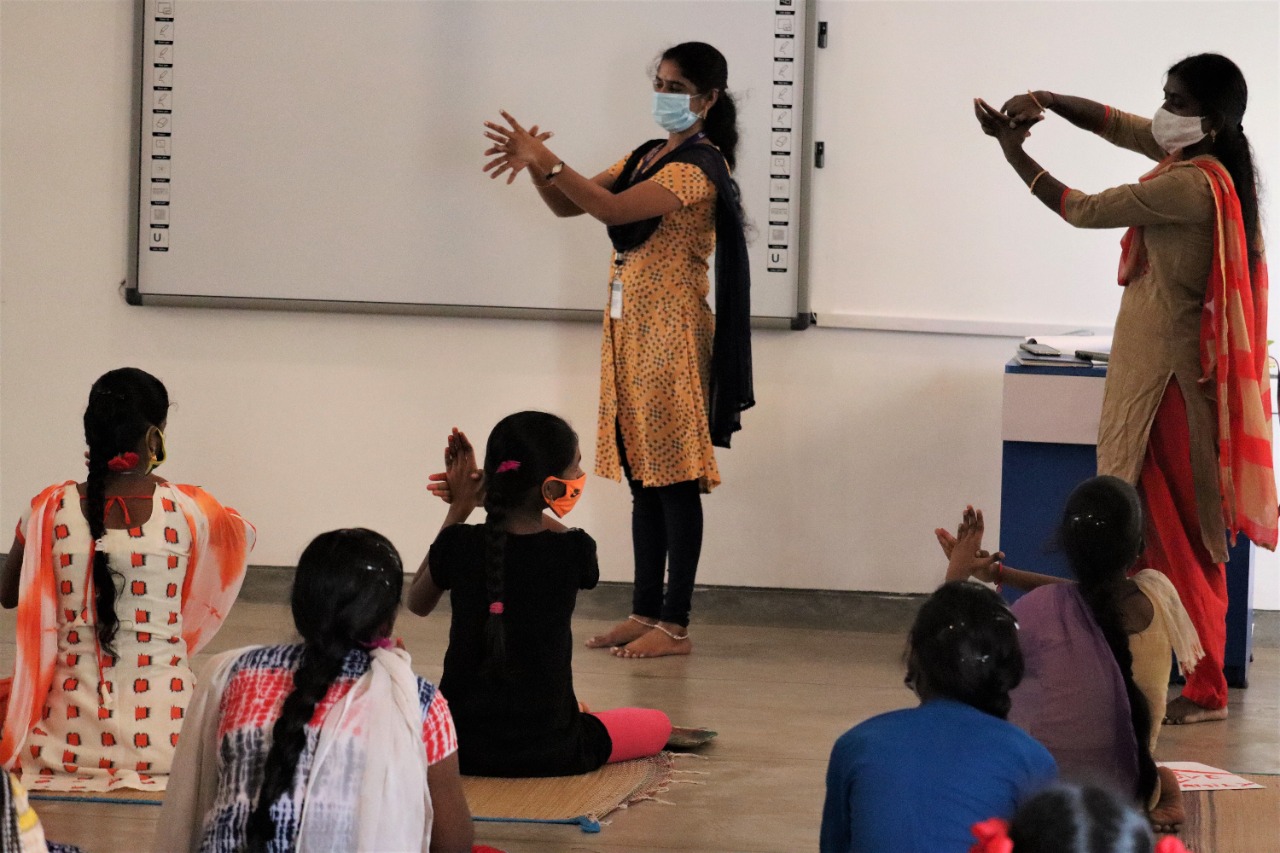 Although there have been efforts to normalize the talk around menstruation in recent years, but largely many myths and taboos still exist about it in our society.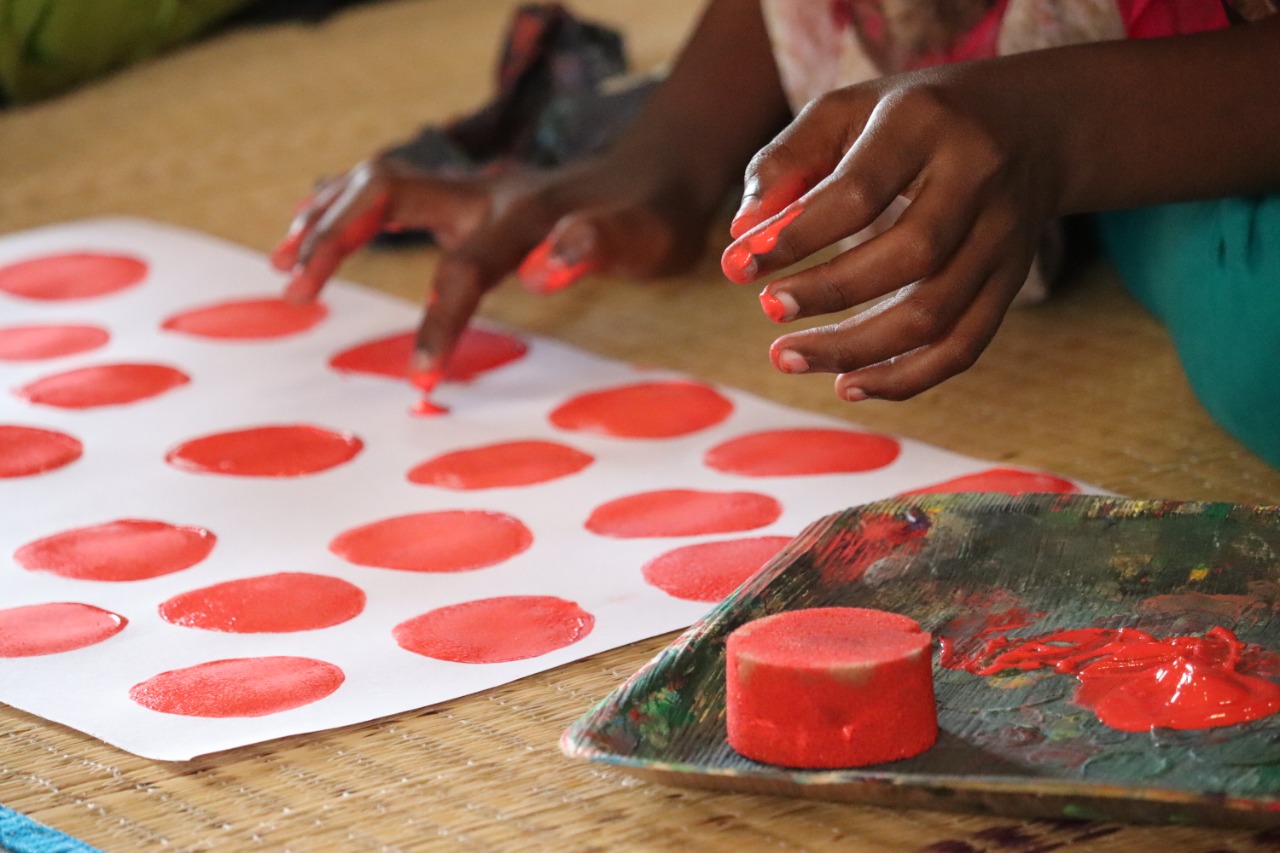 Finally, Sharana's Gender expert Mrs. Jagriti Shankar conducted a small session on the theme of bodily autonomy, deconstructing the shame and guilt related to menstruation, and loving and respecting our body. Girls participated in a session on "period meditation", played with soft feathers, and then painted their hearts out in red paint on white paper. The girls were fully involved with all activities and had fun in their first step of breaking the taboo of menstruation.