Sharana's Seeds of Change team, led by Anbarasan(Anbu), went back to their weekly sessions in the Irular community after 6 months this September.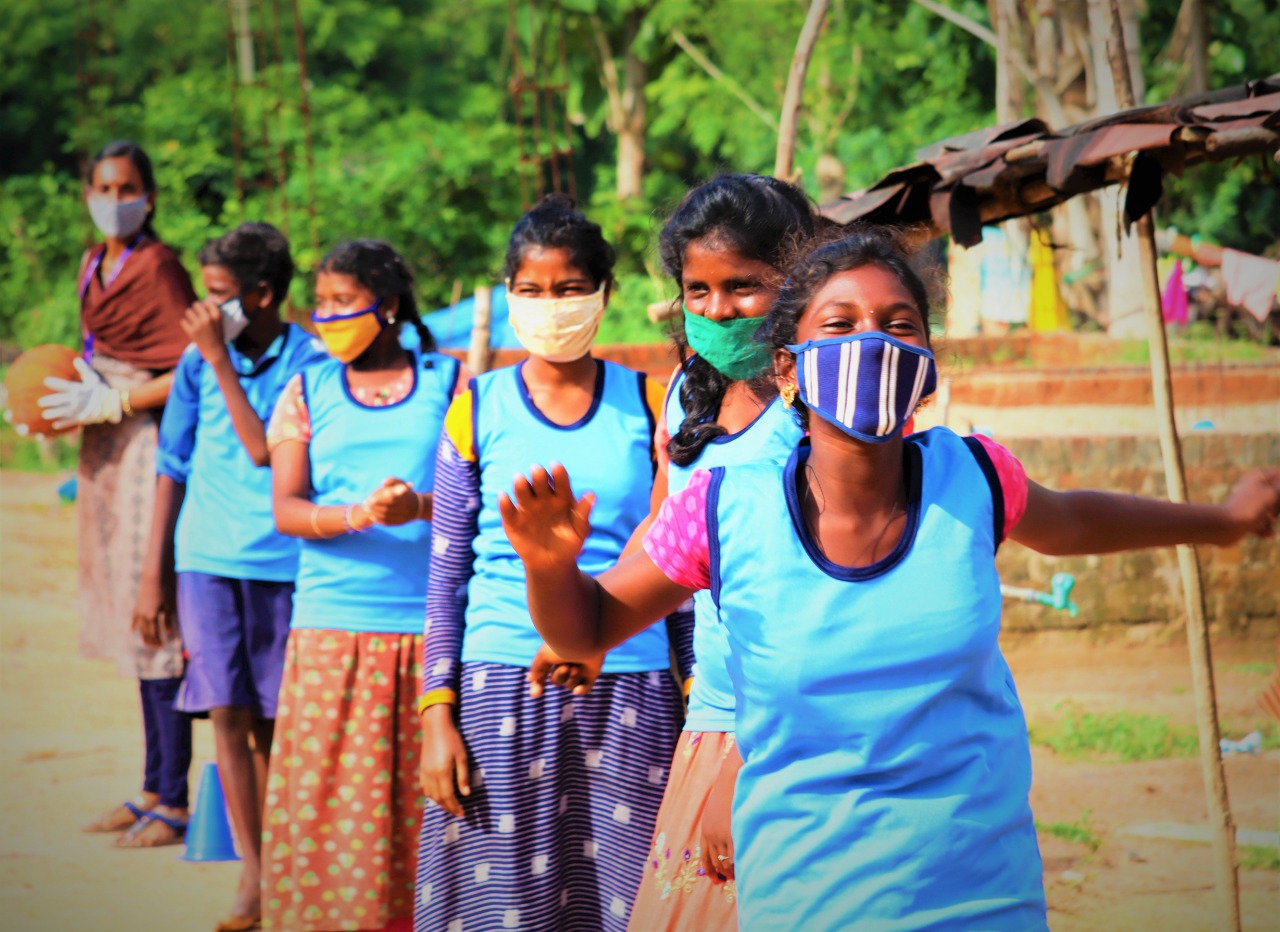 The last session was in March pre-Covid-lockdown. The team knew before arriving on the field that they would face some difficulties in this area in maintaining proper social distance and following hygiene norms etc but the team was prepared- and carrying magic with them. The magic of sports and games.
If one thing is clear in children all over the world- its that they will do exactly what they are asked NOT to do. However, when they realise these do's and don'ts themselves, through fun games and stress-releasing sports- they become ambassadors of these very ideas. Tried and tested Sharana solution.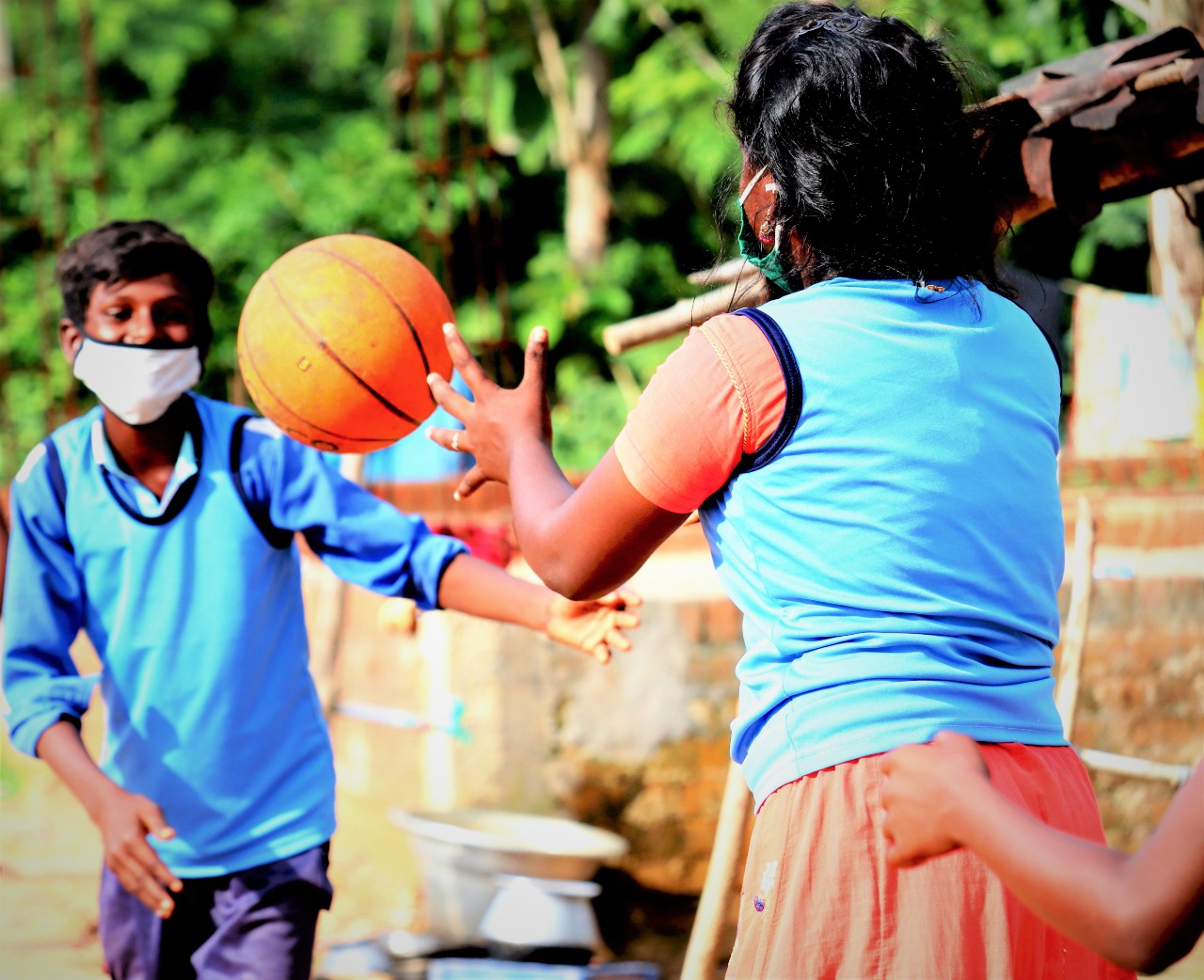 And in these Covid times, all games have been revised and made with all hygiene and social distancing protocols in places- no touching, limited number of children etc. All games have been reworked by our in-house intern Ritartha and Anbu, one by one, to make sure that they are safe to use on the field. They have also been tested in the office, and with a sample group before taking into communities we work with.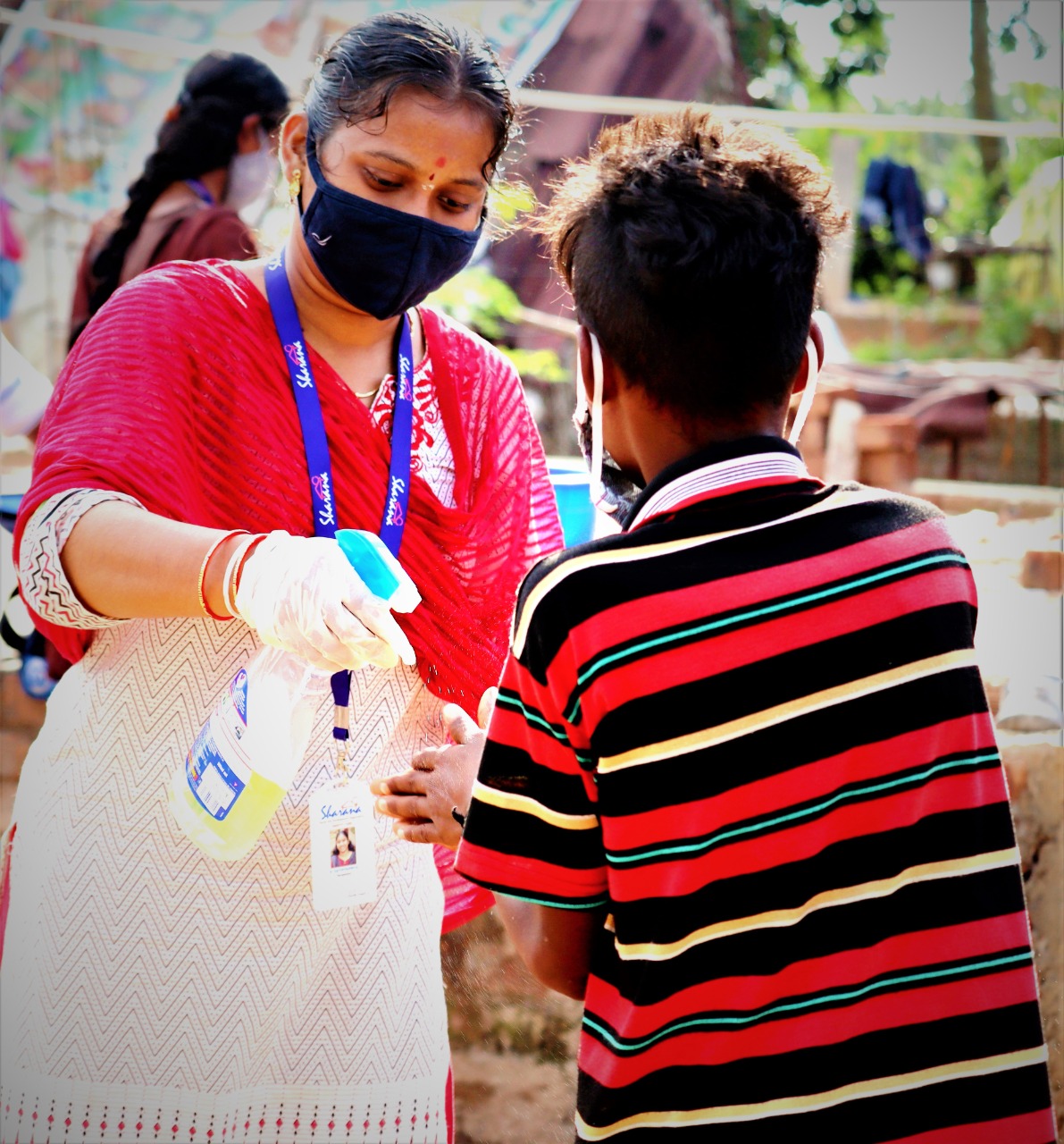 The children of the Irular community had once cleared out a field- not so long ago, in which the social workers could conduct the Seeds of Change sessions; however, with over 6 months of neglect, this lay full of weeds and waste. So, the first session the team went back to was held on the single path within their community.
And the excitement was so palpable! The children who first came out hesitantly to wish our team; were soon jumping up and down with excitement. Physical sports and exercise are truly essential for any child's overall development- today this is true more than ever.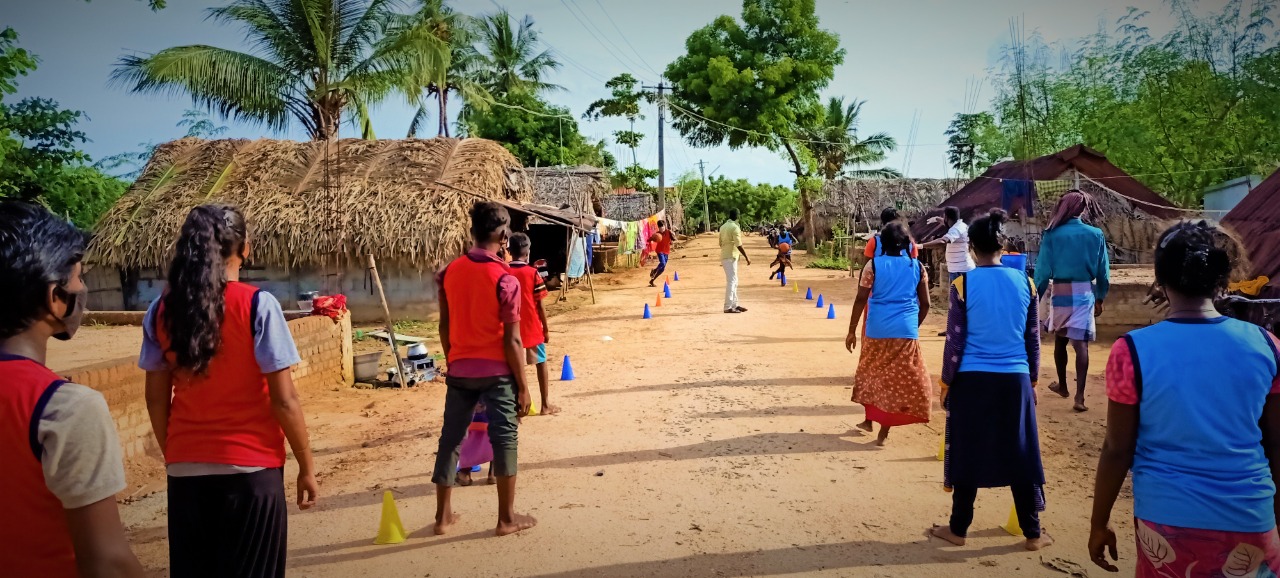 The team left, sweating and panting, half and hour after the planning return time- leaving was not easy. To the team's pleasant surprise the children had promised they would clear the ground once again and wait for the Seeds of Change to resume their weekly sessions. "Why next week, come tomorrow? Why not everyday" …these words rang in the social workers ears as they started their trip back to our Social Centre.