-penned with social workers Prakash and Anbarasan
In the wake of the Covid-19 world-wide outbreak, in the last few days Sharana conducted several activities of Awareness of Hygiene and promoting Safe Practices such as frequent Handwashing, maintaining social distance etc.
It was a pleasure to have once again collaborated with the Department of Women and Child Development in the Government's marking of International Women's Day in alignment with the Swachhta Pakhwada Program. This collaboration was encouraged by Smt. R. Alice Vaz, I.A.S. – Secretary: Women & Child Development.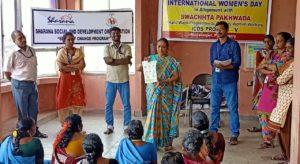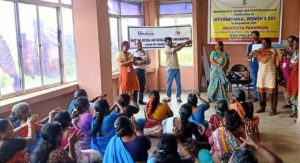 On 12th March 2020, we conducted a Seeds of Change sessions with around 30 sanitary women workers from the Puducherry Municipality Department in collaboration with the Women and Child Department, where we created awareness on "Hand Washing" through sports and games. We conducted a session one afternoon in the training Hall of the Department of Women and Child Development.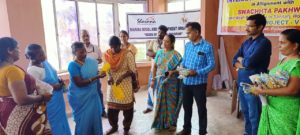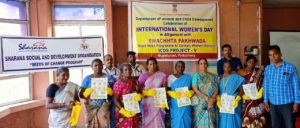 While the games of the Seeds of Change program are created targeting children between ages 6-14 and make them into Change-makers in their community; this time around we adapted these games for the women sanitary workers! They did not hesitate to participate in these game sessions, and their energy and curiosity to learn was palpably amazing!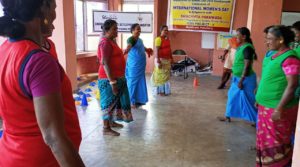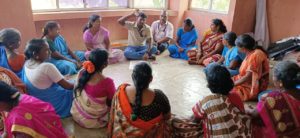 During the session, we played games and puzzles which created awareness on the topic of Hands Washing- its importance and relevance for the sanitary workers especially their work is undoubtedly essential. They will, in turn, be able to create this awareness in their co-workers, neighbors' and everyday work routine; giving access to a hygienic environment for the community, where they can instill these Good practices. End of the session, all the participants were issued a pamphlet about the proper procedure of handwashing.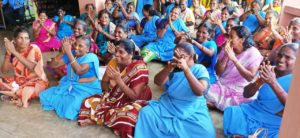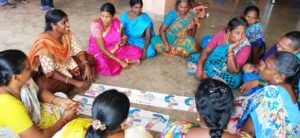 The program was felicitated by The Deputy Director Mrs. Rathna from the Department of Women & Child Development along with other welfare Officers.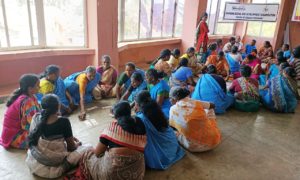 We take this occasion to thank Smt. R. Alice Vaz, I.A.S. – Secretary: Women & Child Development and Thiru. S. Asokan, Director: Women and Child Development, Puducherry for their deep interest and support towards Sharana's Seeds of Change program.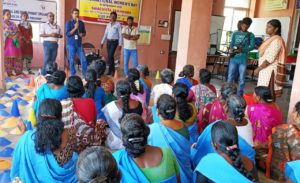 At Sharana, we are hoping that these collaborations continue to follow and fruition, we also look forward to seeing the chain reaction of the awareness created on this day.