Our Vocational Training program through Carpentry (for rural dropouts and youth in Aranganur and surrounding villages) is currently in its third successful year. The 10 boys' daily routine comprises of a rigorous theory class of two hours and an equally focused practical class of five hours.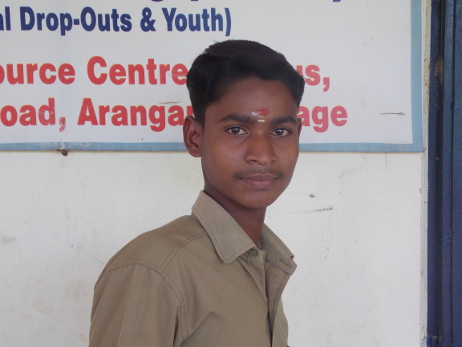 At the end of the year they are apprentices who are capable of making some basic furniture on their own but more importantly eager to learn a lot more form this newly acquired skill. During the last month of their training they intern in a woodwork unit in or around Pondicherry, following which they are mostly hired as permanent help in these units.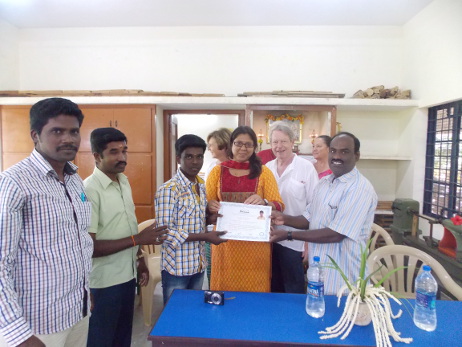 We were lucky to participate in the Certificate distribution of the second year boys, (now young men) in the presence of the third year boys. Along with their certificates, (which they are very proud to receive), the boys are also given a complete tool kit, which they can carry to work at their respective units.
Most boys from the previous two batches return regularly to meet their training master, Mani and social worker, Anbu. They are happy to share their experiences in their work place with the new batch of students, and to encourage them.

This new found skill has helped transform their life, these boys, who were earlier considered losers in their homes and villages now walk with head held high. They are proud of the discipline which they have imbibed from Mani; although almost military, it helps them do their work with extreme safety and diligence.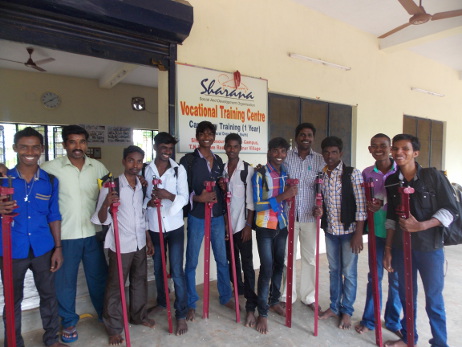 The result is extremely positive; they are now earning a minimum of 6000 rupees a month, and will earn up to 10000 rupees a month in the following years. Sharana sees a bright future for these young adults who have acquired a lifelong skill and seem eager to take life head on now!!