-Penned by Board Member Alo Pal in Conversation with Siva, Former Beneficiary
The Back to School programme has been the oldest and the most urgent programme of Sharana since its inception. Over two decades we have pulled hundreds of children out of a definite fate of illiteracy and hopeless unskilled or low skilled work. With education, tuition support, guidance and direction to take up bankable vocational training and higher education, decent livelihoods of our beneficiaries have transformed the quality of life of their families. 
Siva entered our Back to School (BTS) Academic Support programme in the 3rd standard, he will soon write his 4th Semester Bachelor of Business Administration 2nd year exams. This intervention in itself fills us with joy. 
Siva is the middle child of an alcoholic father who is an assistant to carpenters, and a mother who works as a house-help for a Rs.5,000/- monthly salary. His older sister and younger brother have attended Government schools. 
Siva came under Sharana's wing and first studied in a private school, but his family got into debt and his mother struggled to pay the parents' share of the private school fees. He was transferred to a Government-aided school despite admissions for the new session having closed. Mr. Ravianand, Programme Manager, convinced the authorities to make an exception for Siva, and sure enough, he aced a test given to him and completed his 10th  Standard Exams with a 3rd rank in the school.  He secured good marks for his 12th and got admission to the BBA programme in the Rajiv Gandhi College of Arts and Science.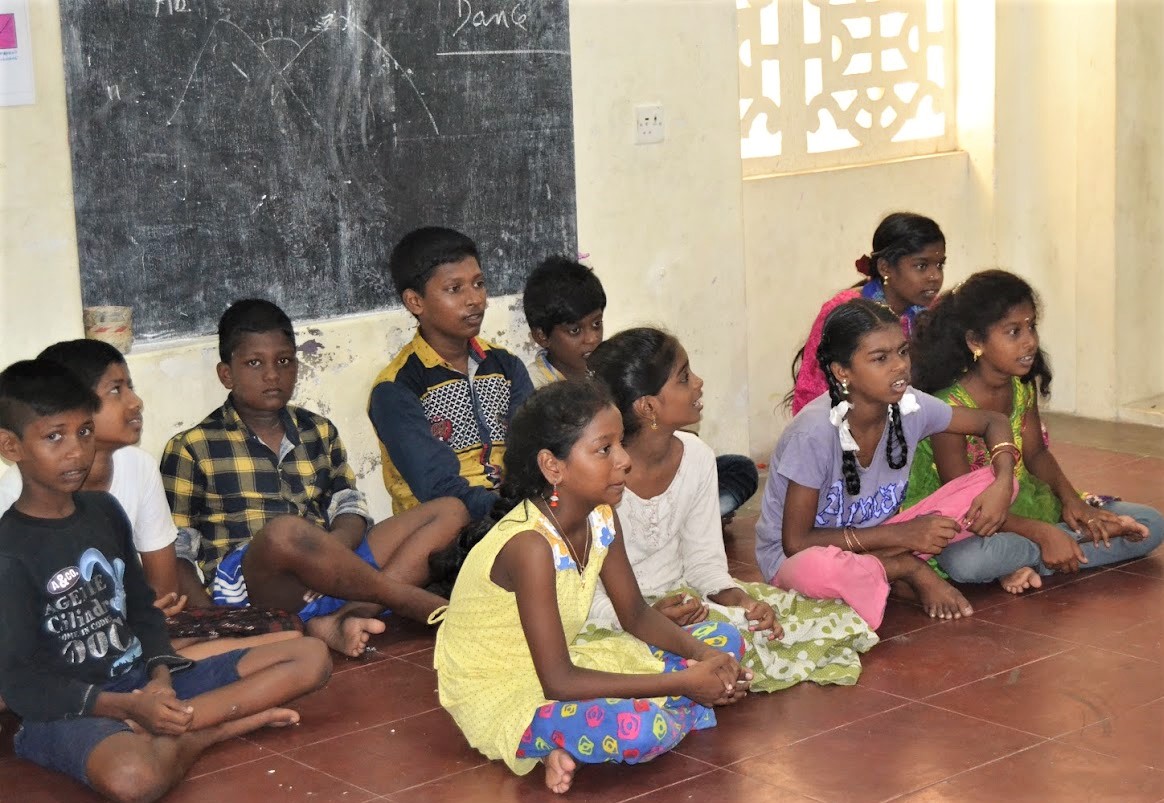 "Now that you're well on course to lead a good productive life, shall we conclude that Sharana has accomplished its work? Will you take full responsibility to send your children to school in the future without Sharana?" I asked him.
I expected Siva to agree enthusiastically, but the reaction was not forthcoming. 
"It is not the schooling Ma'am; I would want my children to get the value addition in their lives that Sharana gave me"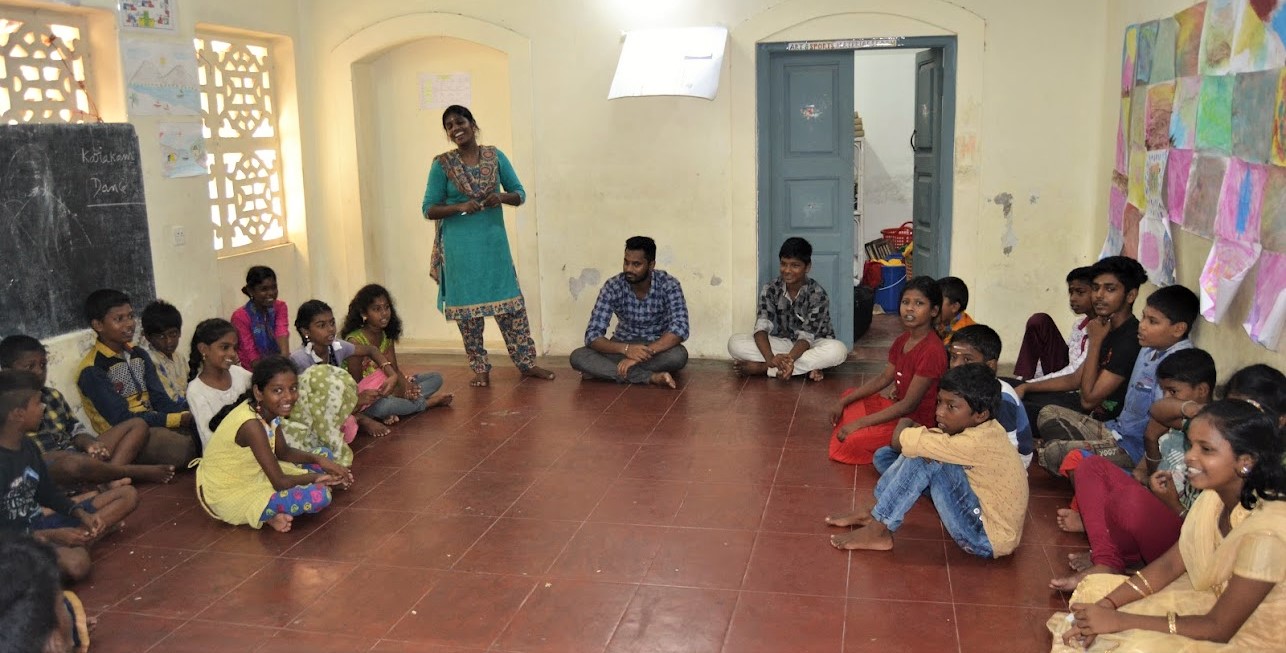 But what then is the "value addition" Siva spoke of? 
-When I was in 3

rd

standard Sharana engaged me in drawing activities
–But what exactly is the value addition of drawing sessions?
-My family was poor, I had never seen, or touched wax crayons in my life. I had never even used color pencils. Sharana taught me how to draw and in the 3rd standard I won the 2nd prize in drawing in my whole school. I still have the certificate. I was an introvert. At summer camp I heard a specialist speak to us about sex education. What our teachers mumbled vaguely in school, this person spoke with confidence and clarity. I learnt the value of good communication. I became a listener and in order to become a good communicator. I learnt how to explore ideas, gain self-confidence and become an extrovert. I now have an entrepreneurial mindset. That is why I am pursuing my BBA and preparing for CAT in order to do my MBA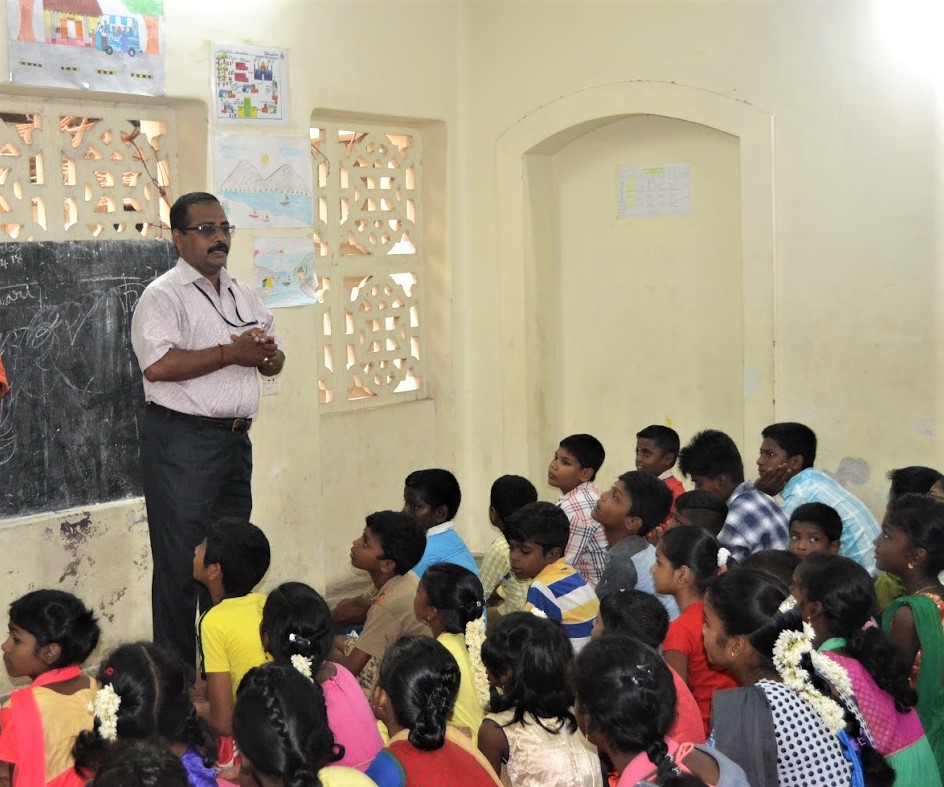 -Where would you like to do that? In our university here?
-I am aiming for an IIM admission ma'am.
I couldn't help but marvel at this boy and the nurturing accompaniment our social workers and Sharana had given him. It isn't the ambition of an admission at the IIMs that impressed me, it was his calm, matter of fact poised confidence. What's more, the trials of his mother are not lost to the child. Her struggles and suffering and effort to run a household and educate her children so that they are assured a better life is ever-present is his consciousness.
In the COVID years, Siva, who had just competed his 12th in 2020, prepared for CAT, completed a course in PGDCA with Sharana's help, as well as skilled himself in a typewriting beginner's and higher course with distinction. Even as he studies, Siva is now affiliated to a tuition center and teaches young students science and mathematics. "When my pupils look at my notebooks with 'Sharana' on them they get curious and I tell them "Whatever I am today is because of this organization, had it not been for Sharana, I would have gone easily astray given my situation". I glance at Mr. Ravi and Program Manager Mr. Manuel who have nurtured this boy and their gaze on their ward made me smile. The rewards in social work are of a different texture. To be constantly immersed with the vulnerable and take on the task to alleviate situations can be taxing on one's psyche. Rewards aren't in targets and numbers but in watching a young man speak with quiet confidence even as his life flashes in your mind's eye and you recognize progress and fulfillment. 
There could not have been a better definition of a holistic intervention as in Siva's life.