Pending school reopening Sharana distributes Tamil Books steeped in vernacular folklore, to its children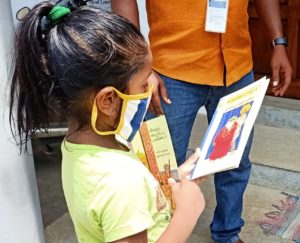 It has been over 3 months since the children have been to school; and the effects of the Pandemic is clear in several of the vulnerable communities Sharana works with. The children have missed out on a large academic chunk and at this point we are not sure when schools will be able to reopen. It is essential, more than ever to provide the stimulus and support that each child requires during this time.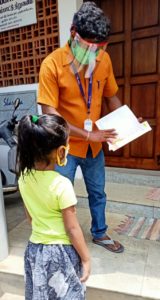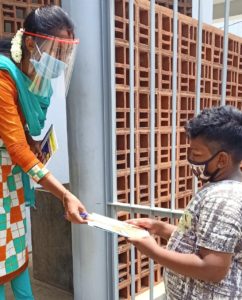 In an attempt to keep the local children around our Social Centre positively engaged; today the social workers of Sharana distributed to them some books we had received from Samskriya Foundation.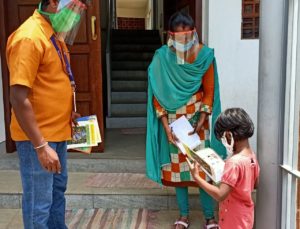 What makes these books special is that they are in Tamil, and have beautiful and culturally relatable text and illustrations rooting out of everyday India. Often these stories are inspired and translated from other vernacular tales.
This is a first distribution of weekly book exchanges that will be encouraged by our team of Social workers twice a week for local children of different age groups. They are welcome to take home these books, and read it or simply leaf through the beautiful drawings. They will be encouraged to learn to care for these books and in turn return them so that other children can make use of the same. The exercise in that way is beyond simple academics.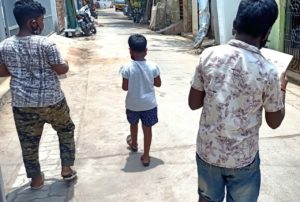 Samskriya Foundation believes that "Education is no longer limited to the confines of classroom walls. Leveraging quality of education with an escalating sense of competition has posed quite a challenge to existing educational norms.
They aim to bridge that rift by providing innovative learning solutions through our interactive modules and creative initiatives. They provide all tools and resources to foster independent thinking and kindle curiosity in every child."
Sharana has been working in partnership with Samskriya Foundation since 2016; through various initiatives.