A long-standing dream of Sharana's came true when our Social Centre was inaugurated in the afternoon of the 21st of February.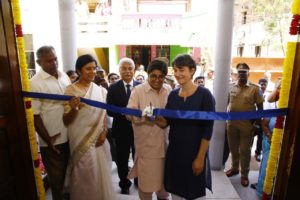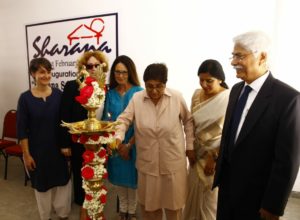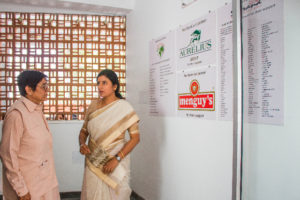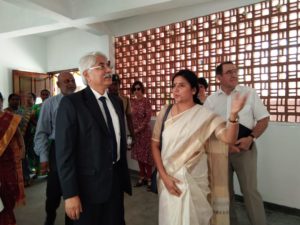 This Social Centre will allow us to bring together all our actions and programs as well as our administrative office under one roof.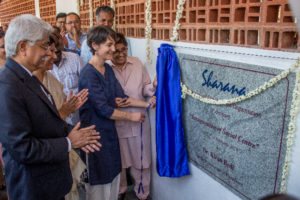 Her Excellency Honorable Lt. Governor Dr. Kiran Bedi did the honours of unveiling the stone in the entrance of the building as well as officially cutting the ribbon and Inaugurating the ground floor of the building.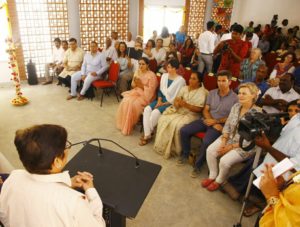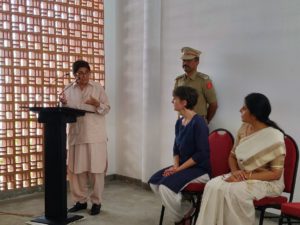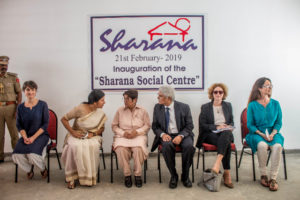 A small series of speeches followed this, beginning with Her excellency Honorable Lt. Governor Dr. Kiran Bedi herself, followed by Sharana's founder and president Ms Rajkala making a welcome speech. This was followed by Felicitation address by Sharana France's president Gwenael Bourboulon, Sharana France's Vice-president and president of Fonds du Coeur Ms Nathalie Payraudeau, and Ms Isabelle de Marguerye- Deputy consul, Social affairs, Consulate General of France.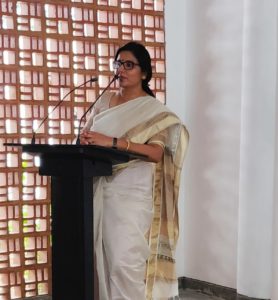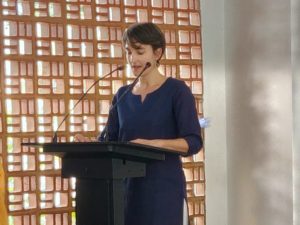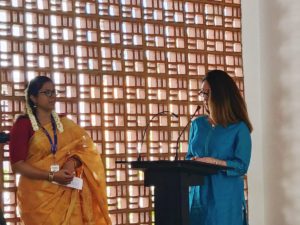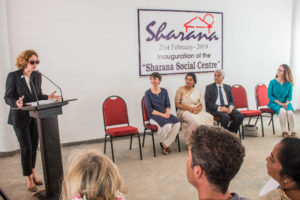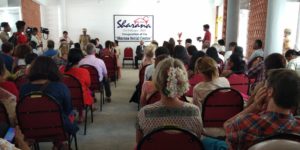 This was in turn followed by the special address of the day by our esteemed guest Justice Shri M.Jaichandren- Former Judge-High Court of Madras, Chairman-Human Rights Committee-Government of Puducherry. The speeches concluded with a Vote of thanks delivered by Sharana's GB member and treasurer Ms Alo.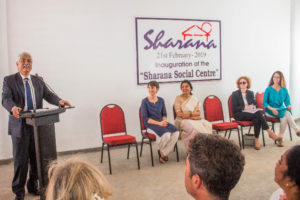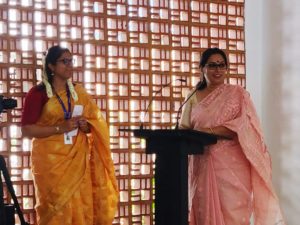 The event was attended by several of our Donor partners from India and around the world, the team or Architects/Builders, our Governing Board Members, our entire team of Sharana, former students, friends and supporters of Sharana, resource persons, as well as volunteers and interns.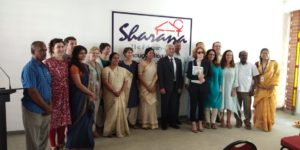 We would like to warmly thank all our friends and supporters for their trust and unflinching support of Sharana, its programmes, its team, and its vision. Today is both a culmination of several years of hard work as well as a new beginning. We look forward to working with our beneficiaries in the carefully designed child friendly and child-safe spaces of our new Social Centre.