For a third year in a row, it was an absolute pleasure to have the team of Clowns Without Borders, France perform for the children of Sharana last evening.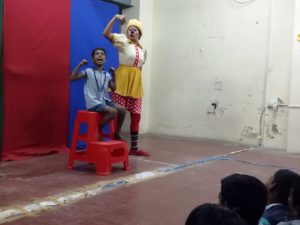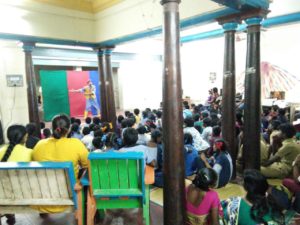 It was a power-packed treat for all the senses, which left all the 110 children (and unabashedly all the 25 staff as well) rolling with laughter and tears of joy in their eyes!
While last year we had the privilege to have seen the first ever show in Tamil with all-Indian actors, this year they came back a stronger (through smaller) team than ever, filled with jokes and a million tricks up their sleeve. Aparna Gopinath, Santhakumar.S, and K. Shivakumar stole our hearts with their energy filled performances.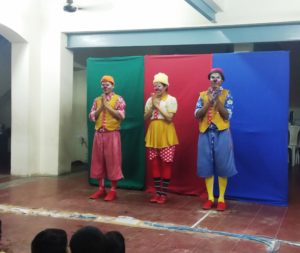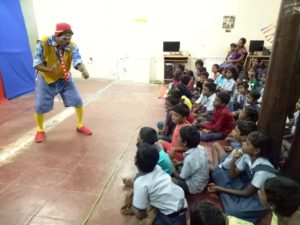 These three actors from Chennai who are part of Clowns Without Borders, France rehearsed from November (!!!) and premièred the play at 'The international clowns festival of India" in early December. Also, this particular show was part of the "Laughter Per Kilometre (LPKM)" initiative- India's first, month long celebration of clowning which began from Mumbai in early November.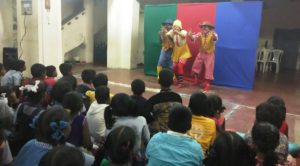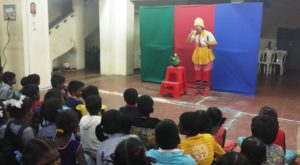 What was the 1 hour show all about? Well…. "Bingo, Dumpy and Rita try to keep their family business afloat but are constantly disrupted by 3 very Stubborn mosquitos Dengue, Zika and Malaria. War is declared! Who will win this battle? While each side tries to find the best trick to win!"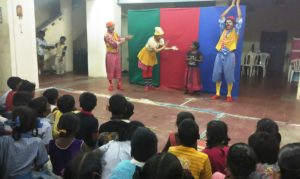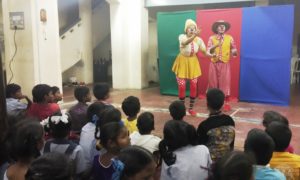 The team of CWB help temporarily relieve the suffering of children (especially those who live in situations of crisis, stress or difficulties like the children in our programs) through their Circus and fun-filled performances.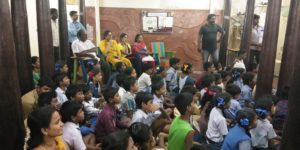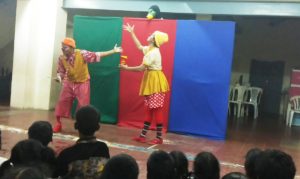 A warm shout out to Doriane Moretus, the director of the show as well as Achil who has been our contact with CWB for the last few years. Thank you, Clowns without Borders, for spreading happiness one giggle at a time.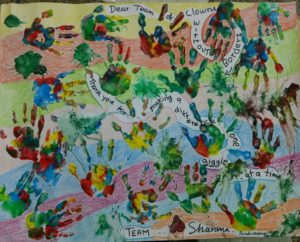 While we continue to laugh in memory of some of yesterday's jokes, our hearts already ache and wait for next year's show.