2016 ended with a high note for the children street and slum children programs of the Gayatri House and Mission Bambini.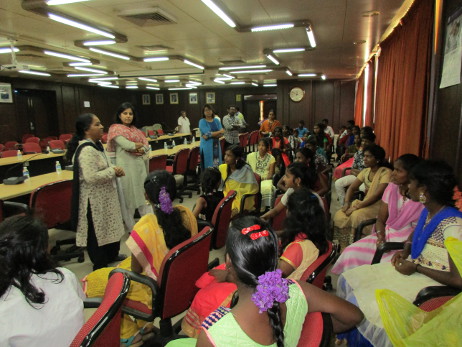 The social workers had been working closely with Dr. Nalini Ranganathan, Associate Professor of Social Work in the Pondicherry University and Sharana governing body member to understand local communities and their behavior patterns.The social workers have had several discussions of specific cases, through which Ms. Nalini helps chalk out plans of actions for children with certain specific set problems.
As part of this same initiative, Dr. Nalini organized a trip to the Pondicherry University, to help inspire adolescent children from troubled backgrounds who might otherwise too easily be lead astray. The goal was to allow them a glimpse of a future in education that can also be their's, and to fill them with enthusiasm and dreams of a future worth striving for.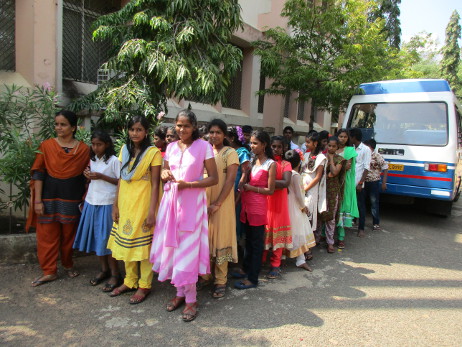 The visit began with a meeting with the Vice Chancellor herself: Prof. Anisa Basheer Khan herself addressed the children explaining to the young kids the values of education and the many of opportunities that a good education would open for them. Initially the children were a bit nervous to know that the Vice Chancellor herself was going to have an exchange with them, but nervousness quickly gave way to enthusiasm and eagerness when the VC asked the children some questions!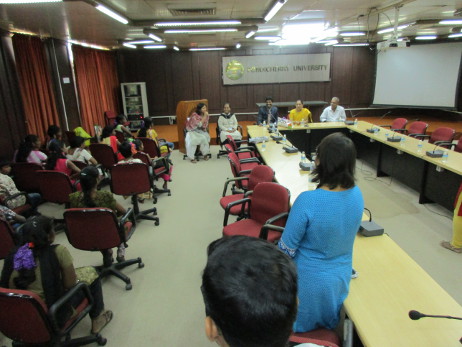 The children went on to visit the University Library where Librarian Dr. R. Samyuktha had organized to split the children into three groups and have them shown around the Library. The children were overjoyed, seeing so many books all together in a single place.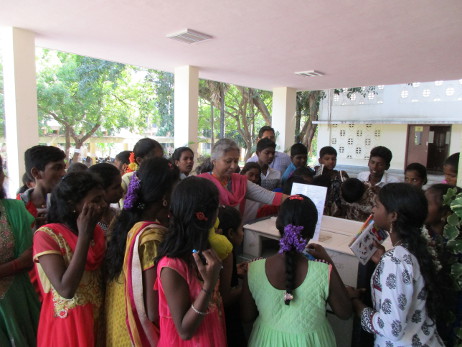 They were also amazed to see some gigantic books and some books that fit into the palm of one hand.Although only 30 minutes was allocated for the library visit, the children took longer, such was their enjoyment of the place, the books, and the possibilities these represented for them.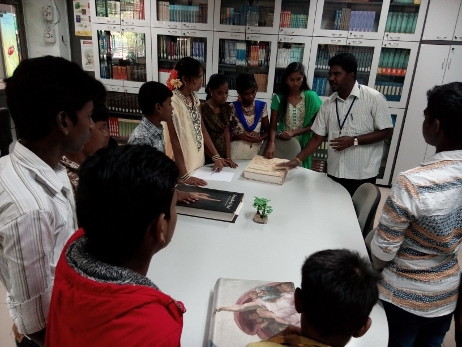 Dr. R. Samyuktha addressed the children personally and gifted each child a book. The children were delighted, and some began reading their copies before leaving the library.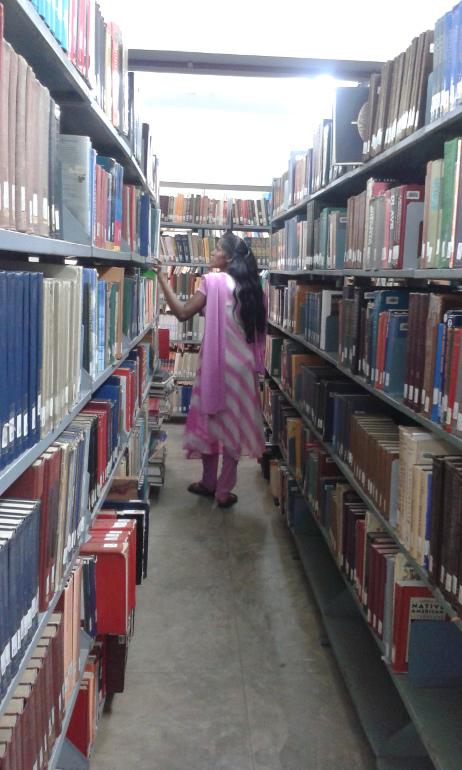 The visit left so many of the children enchanted, far more assured in the belief that even such institutions can belong to them, and can help them complete their educations and build their own futures.