Tomorrow we will complete our second week of the 2016 summer camps. Various activities were conducted including yoga, dance, art therapy, craft-work, pottery, awareness sessions by CCRD-Chennai and educators from our Seeds of Change program, a special outing to the swimming pool/planetarium, and delicious food!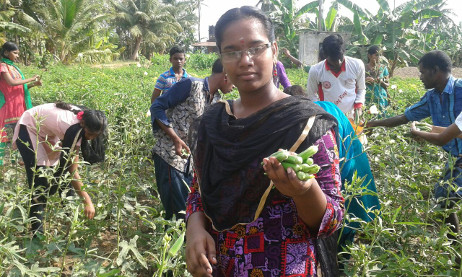 This year we have opened the residential summer camps to all the children of Sharana: the individual and collective sponsorship programs like every year- but also the children from the Gayatri House and Mission Bambini programs (street and slum children). All the social workers are working together to ensure the children have a fun-filled week of learning and friendship.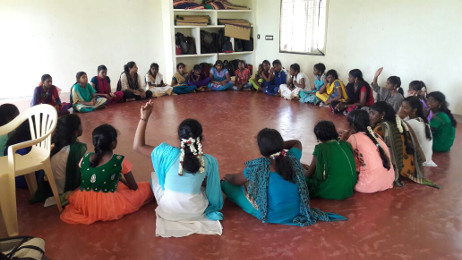 We aimed at a " clean and green Sharana" at the Camps. We have tried to cook, as far as possible, only the vegetables we have grown in our garden at Aranganur. The children have helped in harvesting the vegetables, in watering the plants and in maintaining the garden-plots. What joy the children felt when they ate the vegetables they had harvested that morning!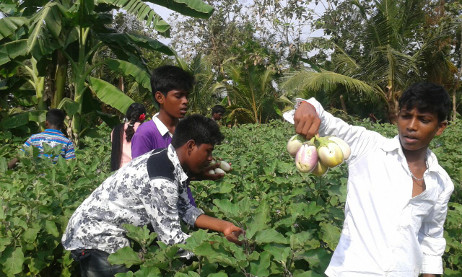 We also wanted to be responsible about sorting out and recycling the waste created during the camps. The inorganic waste will be recycled and we will create compost from our organic waste. Educators from the Seeds of Change program have very actively participated in creating awareness among the children on the topic of waste through games followed by a discussion.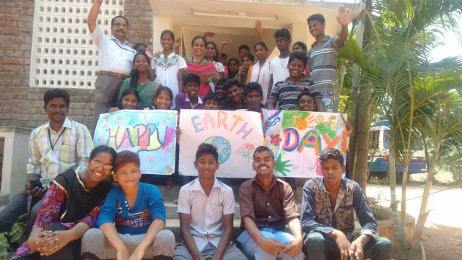 After the children understood the effects of waste, they themselves came up with the solution of recycling inorganic waste and creating compost with the organic waste. The children then dug the compost pit themselves, and we have started using the compost pit.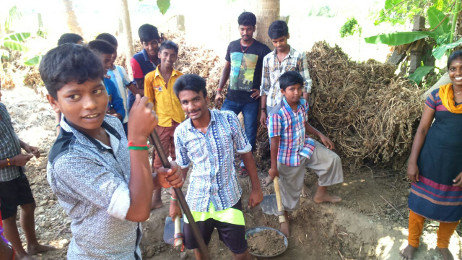 The children are in charge of maintaining the sorting of waste during the camp, after which the responsibility will be passed on to the kitchen and garden staff of Aranganur who have also been made aware of the effects of waste and the method of creating compost by the Seeds of Change educators.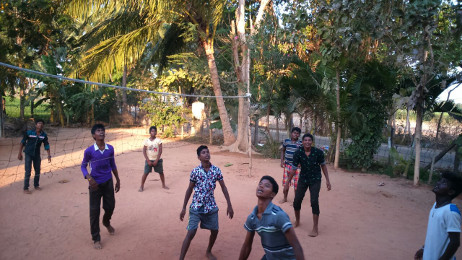 Every week ends with a medical check-up, and a bonfire is lit on the last evening. The sharing session on the last evening is always an emotional time for both the children and the social workers.