Since mid-September, Henri SAINT-ARAILLES, a young intern from an agricultural school in France, (Ecole d'Ingénieurs de PURPAN), has helped us set up a kitchen garden in our agricultural farm in Aranganur and in our little garden in the Angalakuppam Community Centre. Henri worked directly with Anbu (social worker) and with the farm workers during this period.


This project has been conceptualised keeping in mind the health and nutrition aspects of our various programs. Our goal is to produce as many fresh vegetables as possible for the various kitchens in which meals are cooked in the Sharana programs every day: VTC, Gayatri House, Angalakuppam, crèche etc.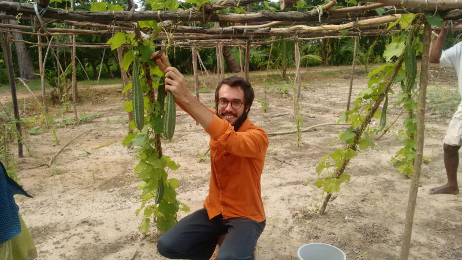 By using home-grown fresh produce, we will have the confidence that these vegetables are grown without the use of harmful pesticides and insecticides rampant in today's markets. We will be able to truly provide nutritionally balanced meals to our children.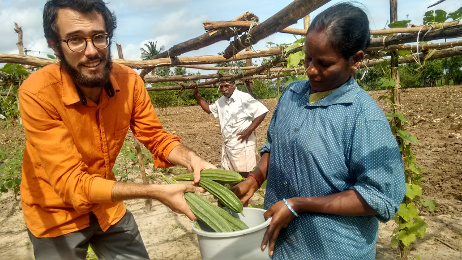 After preparing the ground for planting in September, we planted different vegetables in the beginning of October: ladies fingers, aubergine, pumpkins, carrots, beans, cucumber, ridge gourds, bitter gourds, and beet roots. We also planted some aromatic plants like coriander and basil which can be used on a daily basis to garnish the cooked meals.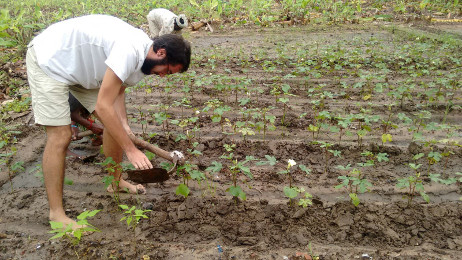 Unfortunately, the monsoon was terrible this year and it rained a lot. Some crops like carrots or the beans did not grow well. We learnt that the present high levels of humidity and water stagnation is not conducive for the growth of these vegetables.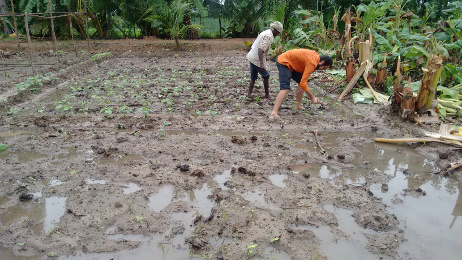 By draining out the excess water post the monsoons, and by protecting the shoots, we saved as many vegetables as possible. It was great learning and Henri was there at every step to teach us and improve our results.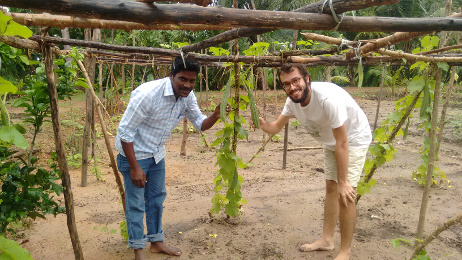 However, we were able to harvest some ridge gourds, beans and a lot of ladies fingers!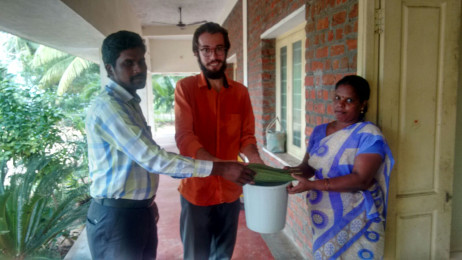 Henri has also helped us conceptualize a compost pit. We now put our kitchen waste in the compost pit every day, and then, when we have fresh compost we can use it in our kitchen garden to boost the growth and give nutrition to the plants. We are hoping that through this new composting system, we could teach the children something new and encourage them to participate in the process too.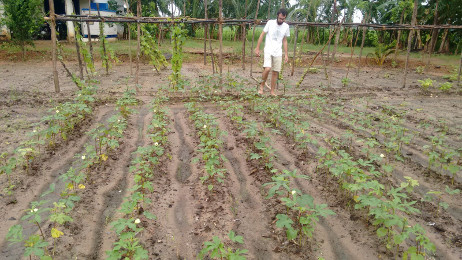 This is only the beginning of the kitchen garden!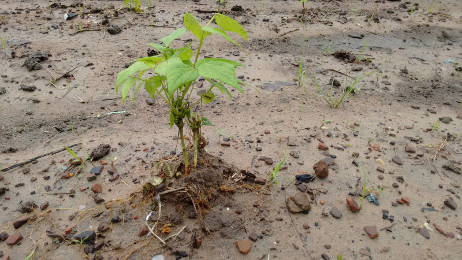 We are already planning to triple the size of the kitchen garden, to plant more vegetables and to create compost pits in our various programs.