On last Friday- the 9th of October we launched an exhibition of photos and paintings at the Sharana office to mark our 15th anniversary.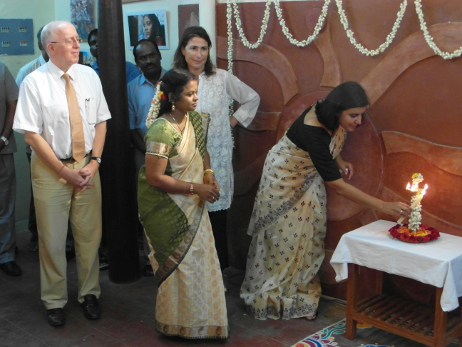 The French Consul General, Mr Philippe Janvier-Kimayana was present at the event to honour the occasion by inaugurating the exhibition and saying a few kind words.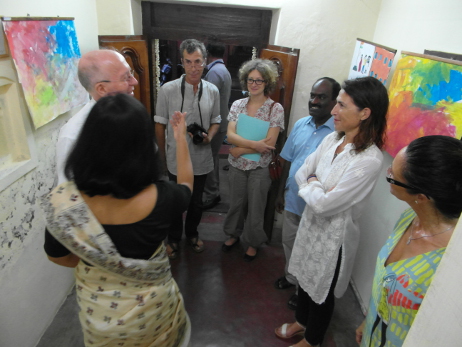 Caroline SCHUMER, a trained art therapist from France, holds art therapy sessions through the mediun of painting, 3 times a week at the Gayatri House (centre for street and slum children), since the past 2 years.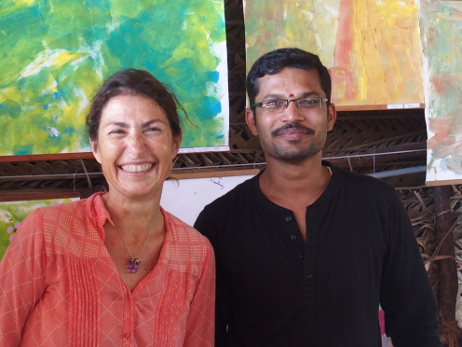 She invited her photographer friend, Philippe CLATOT to come and take some professional photographs of the children during the art therapy sessions. The photos and paintings were so beautiful, the idea of an exhibition was born.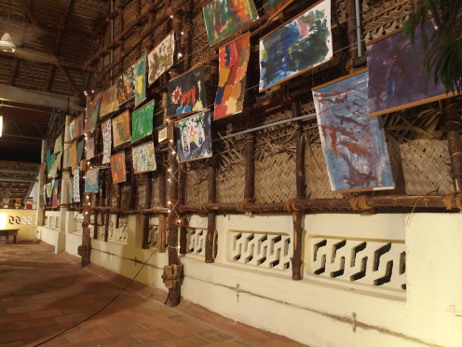 The children from the Gayatri House live in very difficult social and familial conditions; which often affect them psychologically. We have observed that art therapy helps the children to express their emotions and makes them want to live a different and happy life.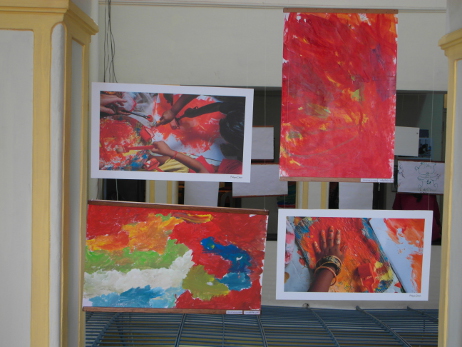 The children all came on Saturday morning for a private viewing of the exhibition, followed by a special snack and a cultural program.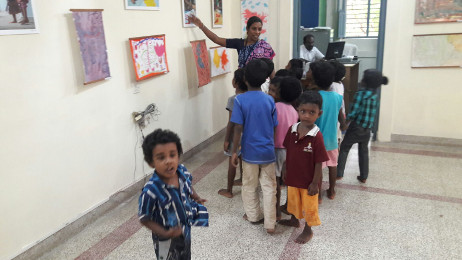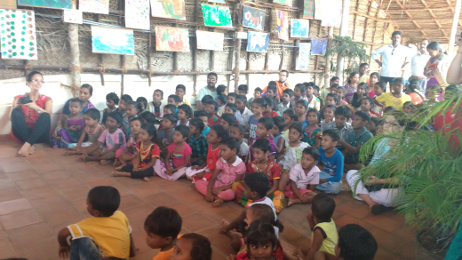 We are very happy to have the donor of Gayatri House-Nathalie PAYRAUDEAU and member of Sharana France Minou ROY on this occasion.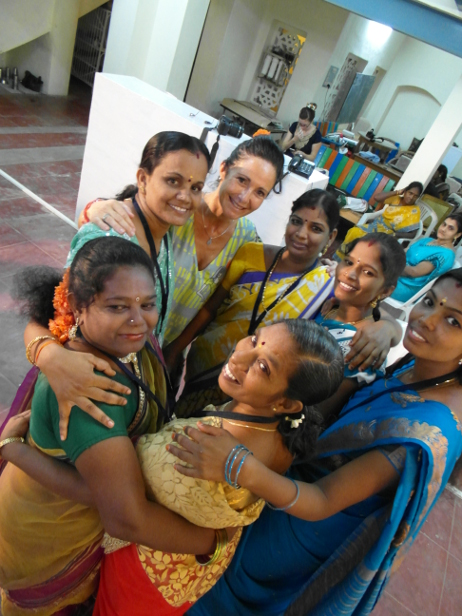 The atmosphere was that of celebration and love towards these children.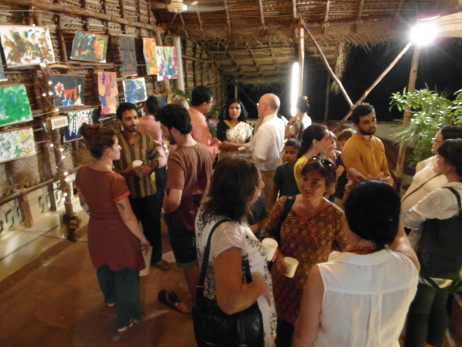 For those who would like to see the exhibition, it is open till the 23rd of October, from 5-7 in the evenings (Monday-Friday), and from 9-noon on Saturdays. The photos and paintings are also on sale, and all the raised funds go towards childrens' program.