Sharana always believes in working/supporting like-minded organisations working to uplift various sections of the vulnerable communities in and around Pondicherry; collaboration and counting each other's strengths is indeed the way forward- esp. during the times of Covid.
When the Corona lockdown struck in March, Krupa Jhaveri of Sankalpa, put together a remarkably interesting activity that involved creating embroidery on your mask, and then keeping that mask and using it for everyday wear; allowing for both individual creativity as well as personal conscious safety with the act of mask-wearing.
Needless to say, the masks were of a beautiful assortment of colours; and came with a needle and diverse pieces of cut colourful woollen string.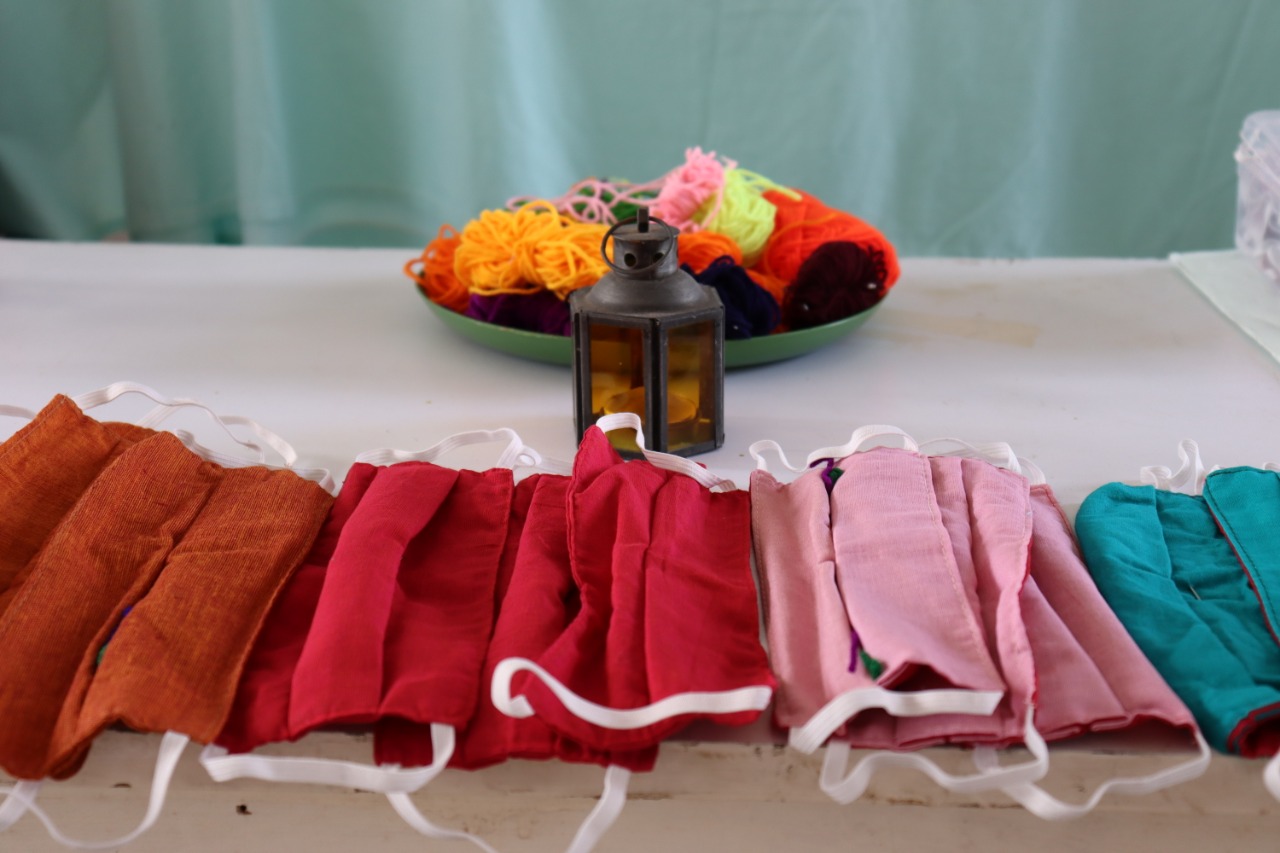 In the last few weeks, in-house Art Therapist Manuel, has been conducting these mask-making sessions with small groups of staff in Sharana; from our hard-working team of social workers to our dedicated ground/cleaning staff. Everyone was given the opportunity to create their own mask and make their own Sankalpa(intention) of safety and good health.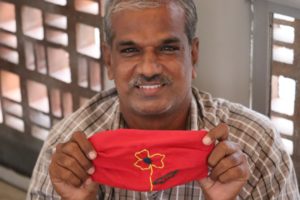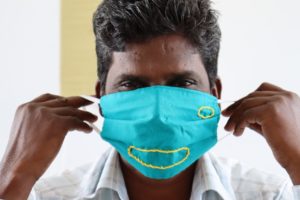 This session allowed a release of stress, as well as set of tone of calm strength among our team members. Surely one of many more sessions using more diverse skill forms like embroidery in the months to follow.