We were all seated around a table, and Rajkala our President had files from our social workers from all programmes.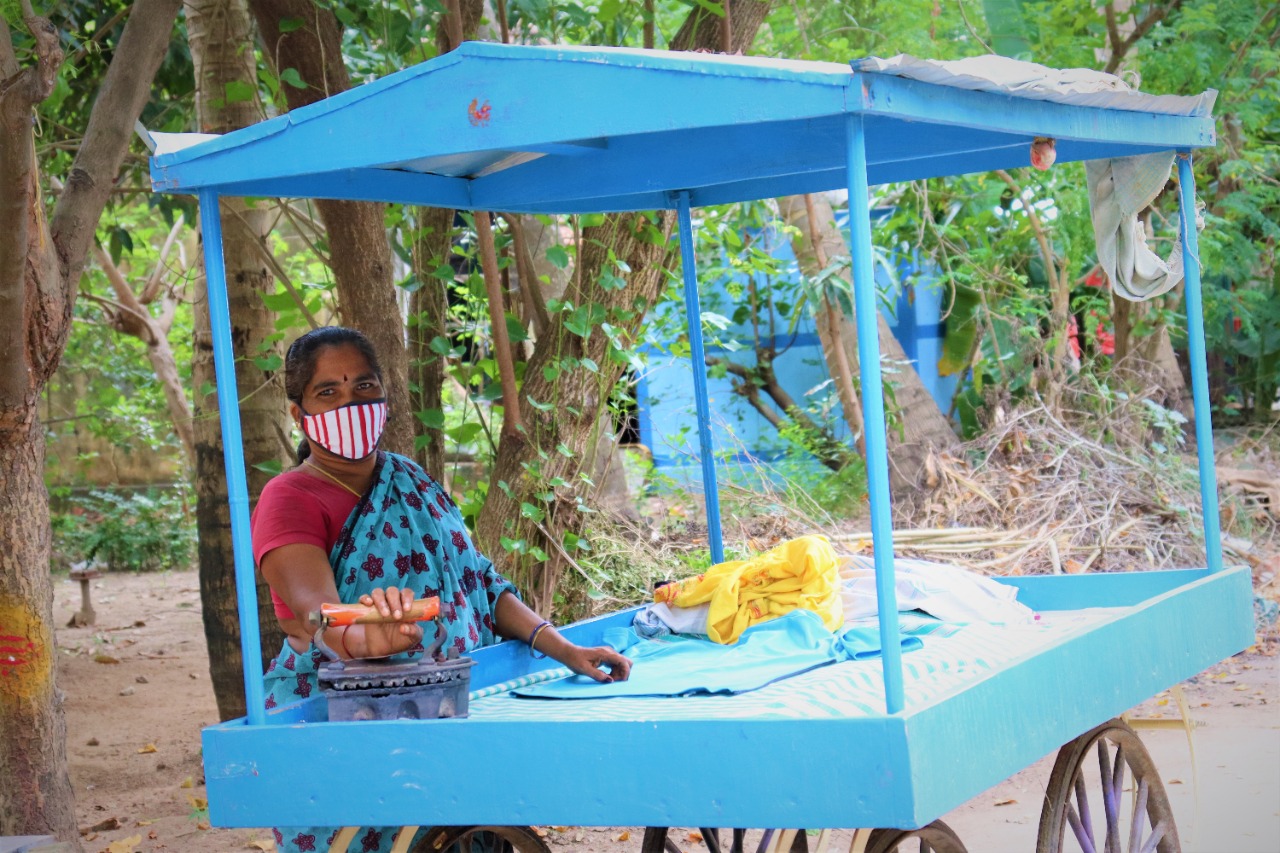 photo taken in August 2020
Each file had their respective profiles of candidates
they thought deserved a loan under our Social Entrepreneurship Programme. The most inviolable criteria was that the beneficiaries had to be women because this was a programme to empower them and be in control of their income and resources.
Dhanalakshmi of Angalakuppmam village, had acquired the skill of ironing clothes and ran a small business before her children were born. Since then she never resumed as that would entail some reinvestments and became a seasonal labourer also enrolled in the 100-day scheme of the government. She was identified as an ideal candidate but Dhanalakshmi had the honesty to admit that this would have to be a joint loan with her husband. After much consultation it was agreed upon that rules needed to change and the loan wasn't going to Dhanalakshim alone. The model agreed was that her husband would push the ironing cart on wheels in their village and nearby villages and iron clothes of their customers on spot while she would iron the clothes that were brought to the house and delivered back.
During the lockdown this wasn't possible anymore and only clothes brought to the residence when her husband did the rounds on cycle were ironed reducing income drastically In order to meet expenses Dhanalakshmi opened a "Tiffin" shop in the mornings and in the evenings. Her older daughter got a part time job in Cuddalore town in a milk cooperative. Despite the pandemic she commuted every day in a shared auto rickshaw. This though had to be discontinued when it became difficult for her to keep up with her studies. Today the old model has resumed but the family continues to run the Tiffin shop.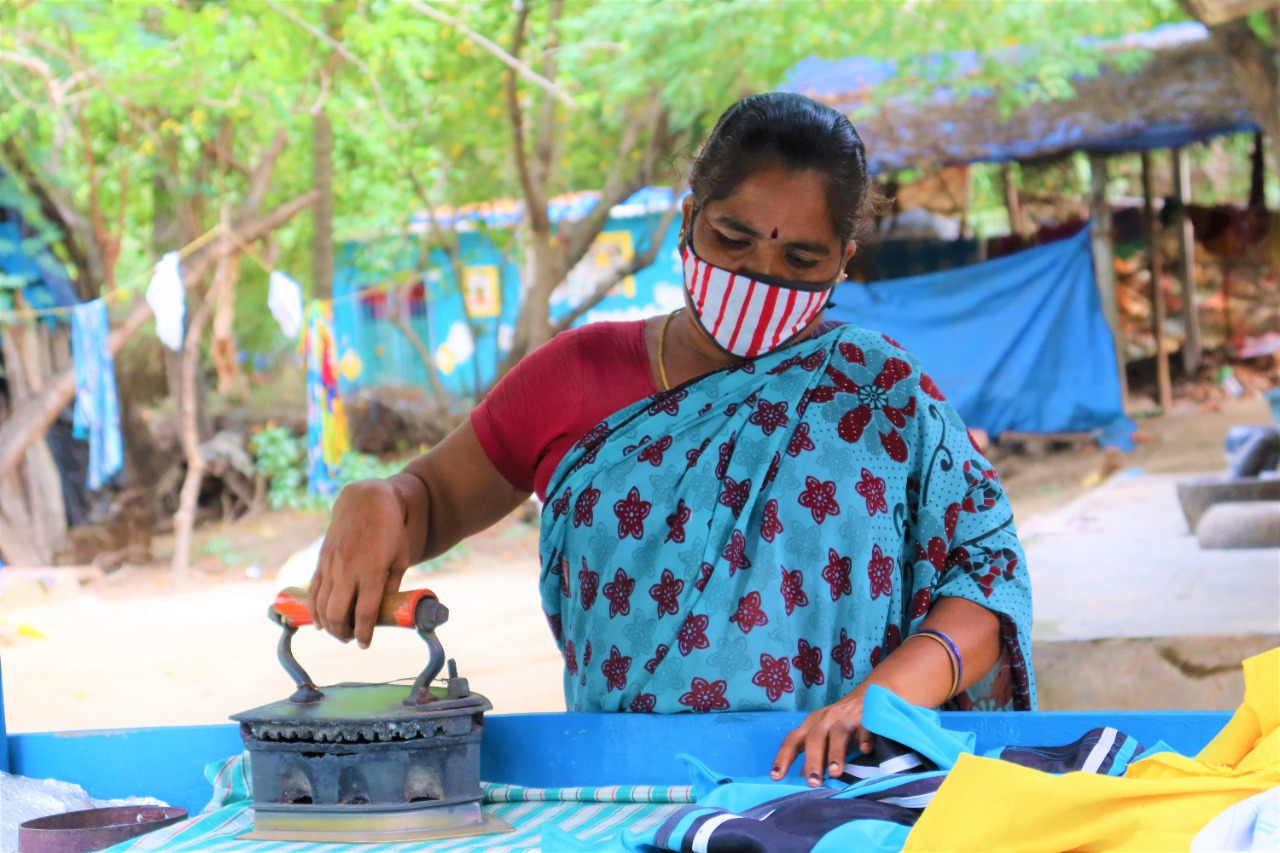 photo taken in August 2020
Angalakuppam comes under our Back to School and every child of school going age is covered by the programme. Our connection with the village is old and we realise how far we've come in these twenty years when we think of our very first attempt to empower the women with business loans. That day, the women were utterly destabilised at the mere idea of enterprise and financial independence and they'd left the meeting scurrying to their homes at the mere idea of earning their own money independently.
We've come a long way indeed.
-penned by Mrs. Alo Pal, board member.