As you are aware, Sharana proudly launched its 4th year of Carpentry training for school drop-outs and the rural youth in July this year. After 3 years, with a 100% placement success, we couldn't be prouder of our boys.

As if this wasn't enough good news, one of our first batch boys Silambarasan has now become an independent carpenter who makes small furniture, and windows and doors frame-works.

In a village not far from home, not only is his small business doing well; he went one step further to hire Sivasanmugam, a VTC 3rd batch boy who finished in July earlier this year.

This story is not only heart-warming, it shows us how our boys can flourish if we can give them the support and training which they require; and also to what extent they are willing to further give this support to the newer batch of boys who complete this course.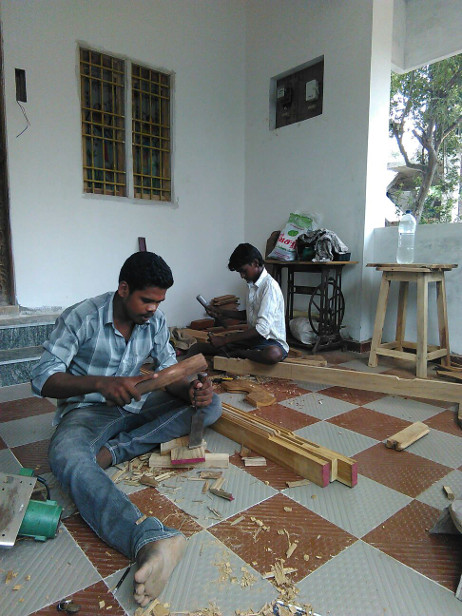 Both Silambarasan and Sivasanmugam are very happy being carpenters, they cannot imagine doing any other job. They have left their old lives far behind: they are proud ex-alumni of the Sharana Vocational Training program in Carpentry.