Sharana is proud to announce the opening of its terrace café-resto "Sharana's Kitchen". As many of you know it already, the Sharana team earlier had a small restaurant at this very same place.
Unfortunately the service was discontinued because in January 2012 Thane- a tropical cyclone left the place in shambles. After three years of waiting for the right time and opportunity, our dream has finally materialized through the support of Souffle de l'Inde.
This project is essentially a training and rehabilitation project for girls who have lived under very difficult circumstances. The two girls who will serve you came to Sharana five years ago and since then they are constantly being taught new skills to enrich their lives.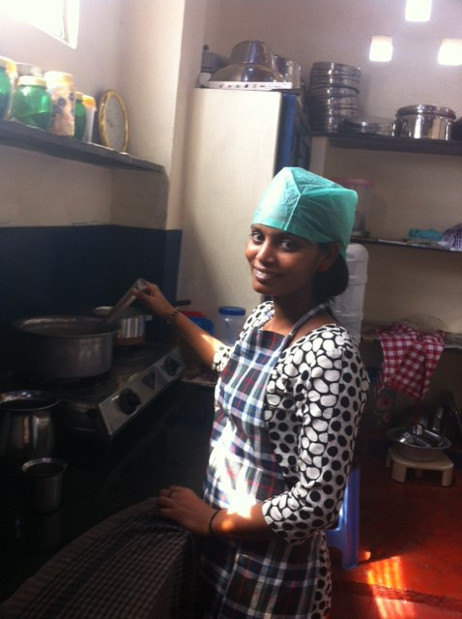 Our team is small and dedicated. They are not all professionally trained but are very willing to learn and progress. They have recently undergone an internship in one of the finest French bakeries in Pondicherry.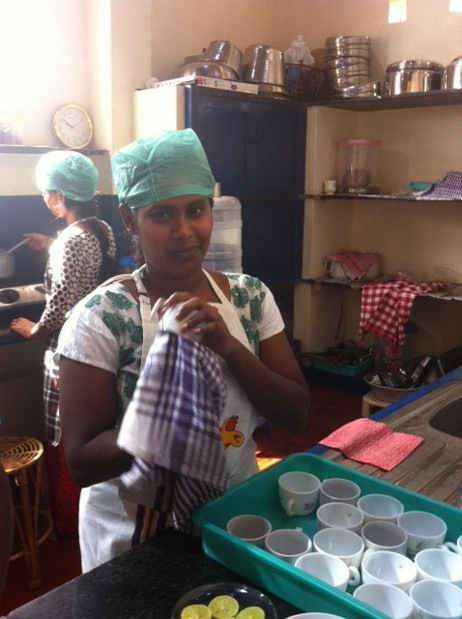 We will serve you traditional, home cooked meals using fresh and local ingredients. On this spacious terrace of an old traditional Tamil building, we would like to offer you a comfortable place to relax and dine; a place that gives you a chance to unwind and imbibe the town that is Pondy, sheltered from its hot and humid weather refreshed with Sharana's cold beverages and famous "chocolate and oats cookies".
Free wi-fi is also provided for our guests. The initial timings are 10 am – 5pm and dinner reservations are possible upon order.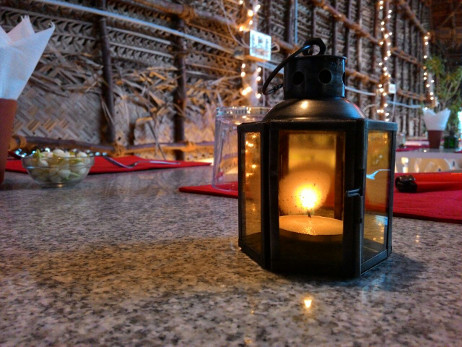 We are sure that you will you love your experience here and return again with other friends, to share and create more memories. Come soon, we wait for you at Sharana's Kitchen.