As part of their "Own a book" initiative, the Satya Special School donated almost 3000 brand-new books to Sharana, about 3 months ago.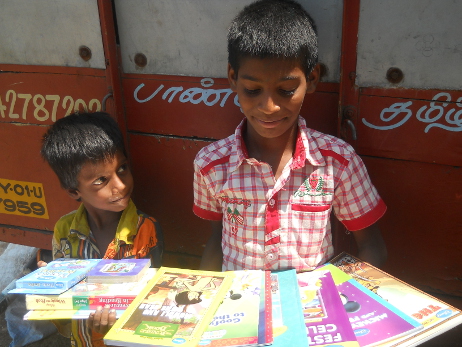 The idea of this project, was to give to the most vulnerable and destitute children, who have almost nothing to call their own- the possibility of OWNING their own books.
They gave us books that we could distribute to children ranging from ages 3-18 years. There were books that help with school education, geography, math, English grammar, general knowledge etc; and also many titles of story books- all in perfect condition.
We have been gradually distributing these books in our various programs like the sponsorship programs and street and slum programs; and the pride and joy the children have felt upon receiving these books is indescribable.
A big thank you to Satya Special School to make the " Own a book" project possible; Sharana is indeed proud to be part of it.