In 2012 Sharana launched the Carpentry Vocational Training Centre (VTC) in Aranganur for school drop-outs and the rural youth.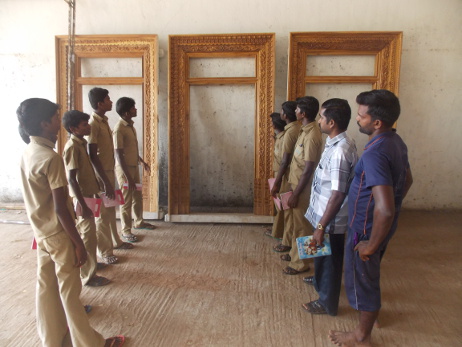 This being the end of our third year, we are trying an innovative way to educate our boys and give them further exposure. During their last month, once a week, along with master-carpenter Mani and social worker Anbu, our 10 boys will visit and interact with the team of various woodwork units across Chidambaram, Panruti, Villupuram, Cuddalore, Kottakuppam, Villianur, and Kalapet.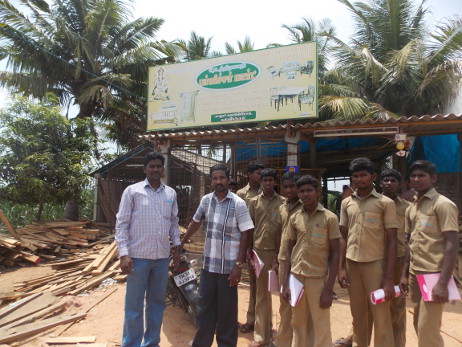 This allows the boys to discover a vast variety of wood and timber, various styles and designs of modern and traditional furniture, doors, and status-carving techniques and also to see the set-up of different woodwork units across Tamilnadu and Puducherry.
.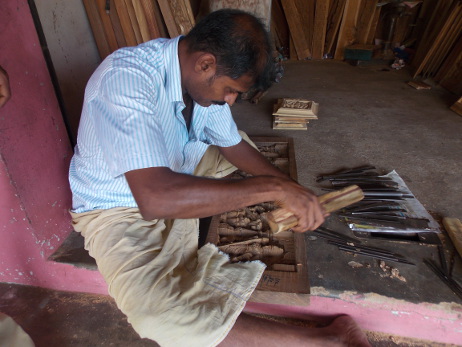 They also get to personally meet and interact with the master-carpenters and owners of these units. The units in turn get to see our boys, and offer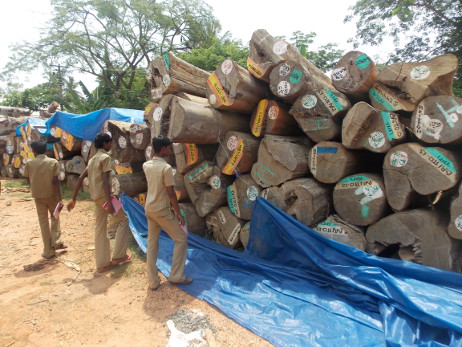 We have finished two weeks of visits and after every trip the boys return enthused and full of positive energy: they imagine themselves working in one of the units they visited; having a respected and well-paying job

. From previously being called losers in their village, they are now becoming examples that are envied in their community instead.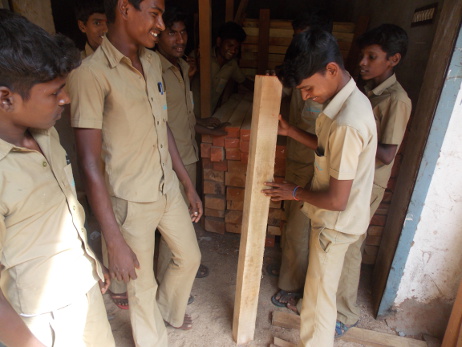 Here are a couple of testimonials written by our VTC boys this year; when asked to describe frankly how they felt about their experience at the Sharana VTC program:
Madankumar (best student of this year)
My father died due to alcoholism, while I was studying in the 10th standard. I was no longer able to concentrate on my studies, and I failed in most subjects. I was just roaming around the village, wasting and wiling my time away. I had no direction or interest in life; things seemed to be terrible and without any solution.
One of my friends had done the VTC training the year before, he asked me to join the course, assuring me that it would change my life and help me in improving my socio-economic condition. I joined the VTC course and it is the best decision I have taken in my life. I am very grateful to Sharana to not give up on me, and give me a new direction in life. Thank you.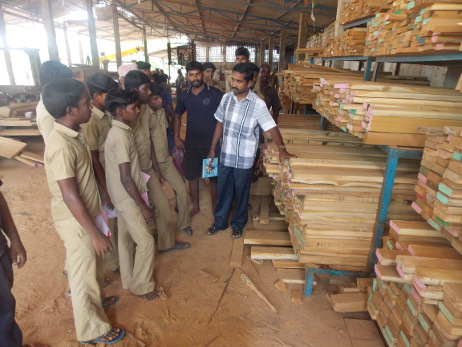 Surendar
I failed in the 9th grade. My parents do not get along, and we have been having huge fights and conflicts since 5 years now. We were asked to leave our fatherís home and we are now living with our mom, at our maternal grandmotherís house.
My friend Ranjith from my village, told me about the VTC program, and how it had changed his life for the better. I spoke to my mother about it, and she was ready to give me one year to receive this training; after which she would really depend on me to earn money for

the family; without my father there was no income in the family, and we are in a dire situation.
Joining the VTC program is one of the best decisions I have taken; I am sure that after this course I will get a well-paying and respectful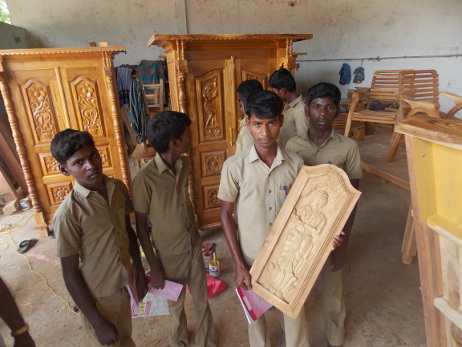 2 batches of boys have thus far successfully passed out of Sharana's VTC program. An additional 10 are completing their course at the end of this month. All have been placed in