This past week, Sharana's office took a break for Pongal celebrations. We are just back at work, and wanted to share the celebrations with you.
Of course, the Night Shelter activities continued through the short holiday, in the spirit of the harvest season. Here are the children, gathered around the kolam decorations, with a small pot of overflowing cotton-balls, simulating the pots overflowing with milk and sweet rice which are the traditional symbols of plenty.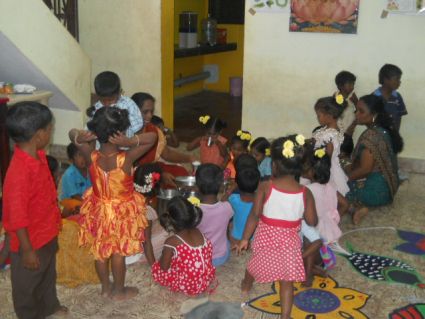 More Pongal and other photos are coming soon to Sharana's Facebook page soon. Stay tuned!