This is Sarala.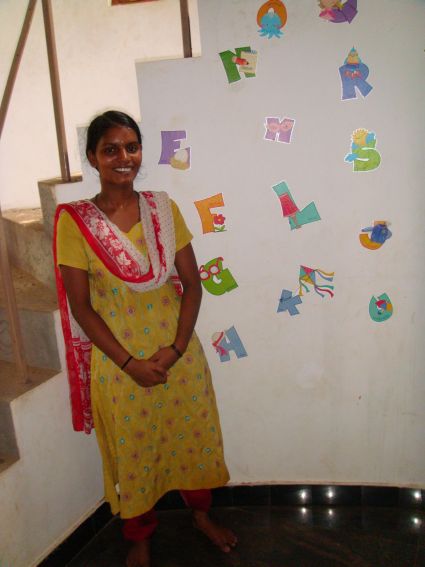 Sarala is a school drop-out identified by social workers in the Outreach Program. Her family lives on Rangapillai street, near the head post office. Sarala has four siblings.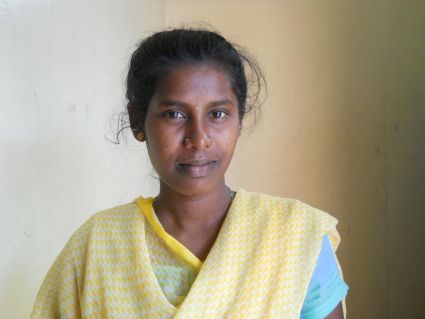 This is Selvi. Selvi's father passed away; her brother suffers from mental illness and has run away; her mother is an asthma patient. Selvi's family lives on the platform of Nehru street's old petrol bunk.
Both Sarala and Selvi were enrolled in the Night Shelter program as it was unsafe for them to stay with their families, where they risked their physical safety and were always targets of abuse. After enrolling in the Shelter program, both girls completed 8th standard, but were never really interested in studies. Social workers then referred them to a vocational training program in tailoring–but this did not work out either. The girls were uninterested and found it challenging to master the art in a short time.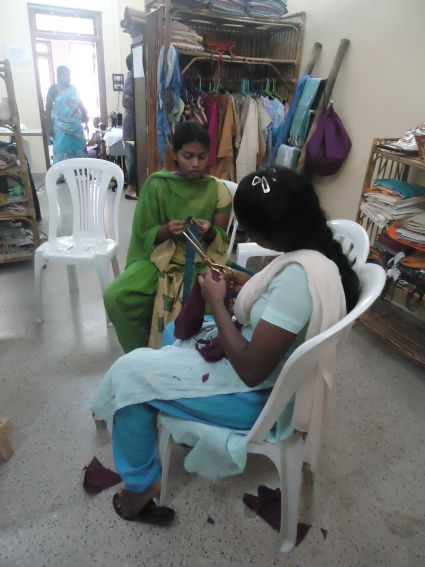 It was after that that social workers enrolled the girls in a 6-month Living Arts training program, where they were taught to make new patterns and fabric accessories, earrings and so on. Finally, a solution that worked! Both girls are still with the Night Shelter program, but now they are sharing their newly acquired skills with the younger children and learning how to become role-models themselves!