Penned by Board Member Ms. Alo Pal
PROLOGUE
When I started to work at Sharana 7 years back, I met each member of the team learning about the programs they directed as well as their own journeys. It was also a useful exercise to ascertain the philosophy of the organisation at work. One equation that singled itself out was that of Ms. Rajkala our founder and our CFO Mr. Murugaiyan. You could tell that they went back a long way, and both worked in tandem which is possible only when there is a complete overlap of aim and method. They still have a work ethic of conscientious austerity that the current team has a lot to learn from. Both quit secure careers in the domain of social work to start Sharana over twenty years ago. The aim, in a nutshell, was to work for change, for amelioration, via empowerment and development with respect, sensitivity, and patience and according dignity our beneficiaries deserved.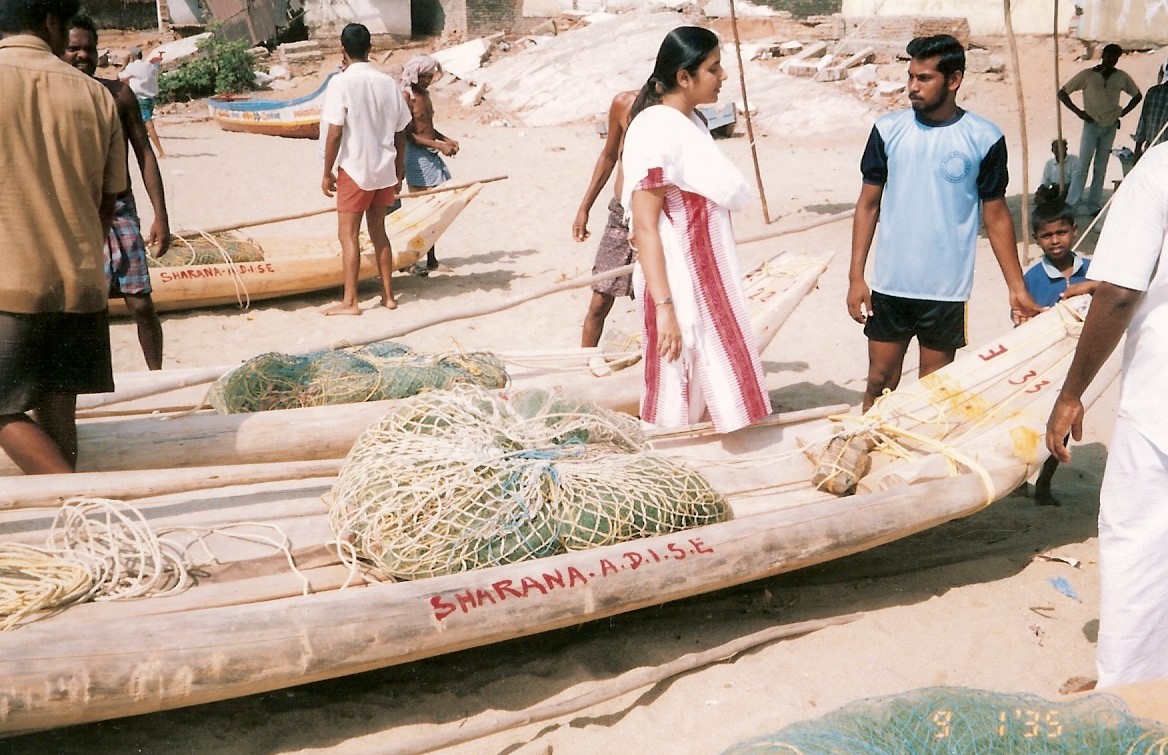 Photo from our archives: Ms. Rajkala, our founder in the field during the initial days
Sharana was barely a few months old. Those were days when Ms. Rajkala made frequent trips in and around Pondicherry reconnoitering and listening to the pulse on the ground with the aim of adopting a village and a program to effect true change.  One evening, there was a knock on the door, and there stood Segar. Segar was the driver of the NGO that Ms. Rajkala and Mr. Murugaiyan had quit. Now he had quit too. He wanted to work for Ms. Rajkala even if it meant working for free or on a significant pay cut. He wanted to work not only in a place that accorded dignity to its beneficiaries but regain his own by working in an organisation that he respected.
"Segar was never just a driver, he never waited by the car when I went for field visits. He walked into the village on his own, knew every beneficiary personally, and alerted me when he sensed trouble or the possibility of a school dropout. In fact, he was never introduced as Sharana's driver. He was always an assistant to outreach, someone very much a part of the team engaged in work" adds Ms. Rajkala. But Segar was addicted to alcohol. "At work, he was a kind-hearted, well-meaning, decent helpful involved member of the staff. Never once was he under the influence at work. We knew his problem and we guided and urged him to get into deaddiction therapy".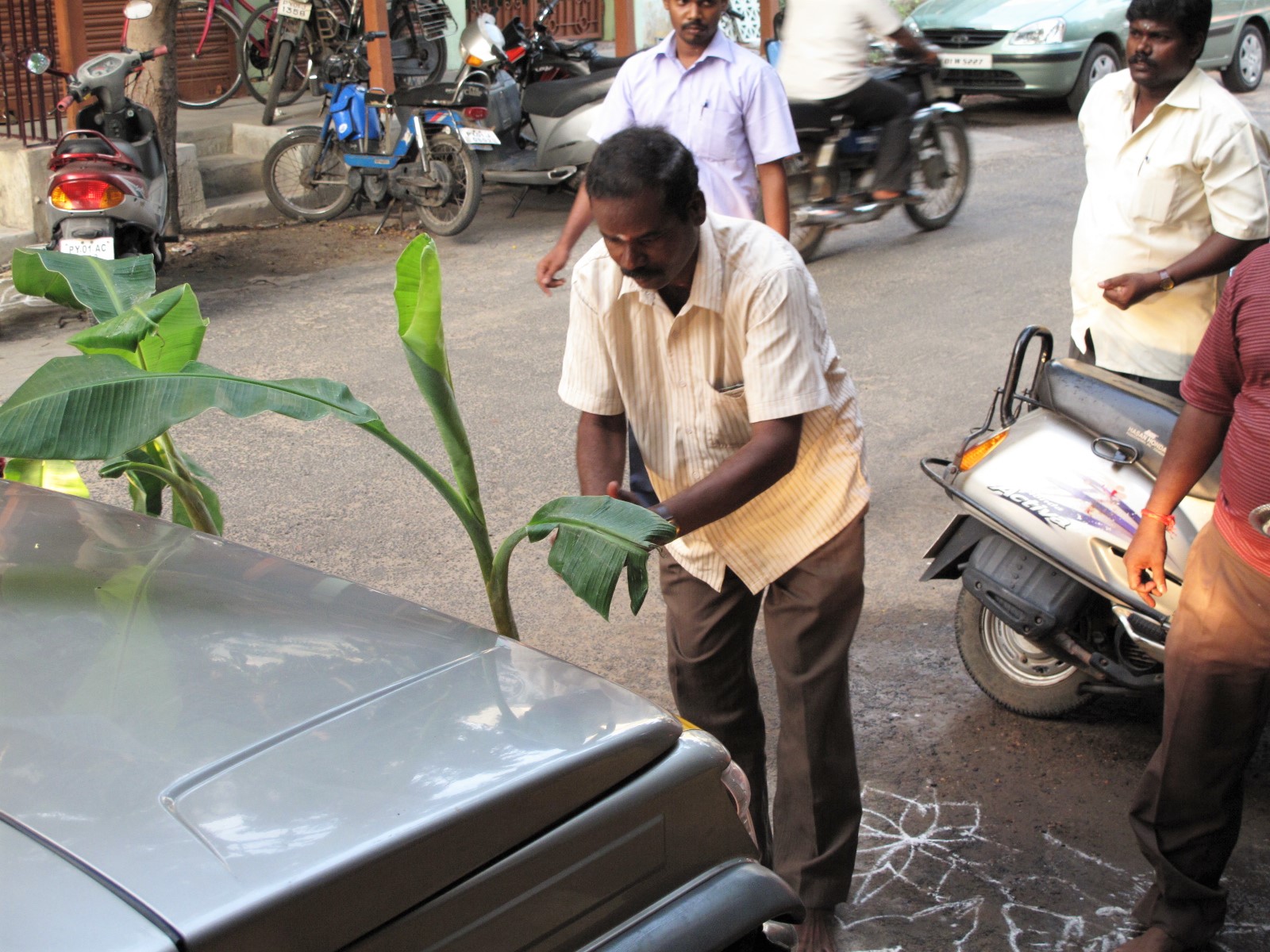 Photo from our archives: Segar, the driver performing a small ritual on the occasion of Ayudha pooja
Segar recovered and was sober for two years "I told him not to leave town for panchayat elections work" Mr. Murugaiyan told me "There under peer pressure he relapsed while still on medication and consumed arrack and collapsed and died of a heart attack". Segar was 43. He left behind his wife and three children.  Sharana had lost one of the original team. A man who risked a drastic pay cut but wanted to work to nourish his soul instead.  What happened to the family he left behind follows. Click here to read more.