-penned by our Communications Intern Tanay Kagal
Awareness Sessions in Schools
The onset of the COVID 19 pandemic brought jurisdictional limitations on the mobility of people and significant changes in their daily routines. As we were shut inside our homes, many of us turned to a screen as our window to the outside world. School, work, news, and meeting family and friends were all on the internet. 
It is natural for young people to be consumed by social media or assume that everyone they meet online is a friend, particularly when they cannot go outside to experience the real world. The risk of getting caught in a scam, sextortion or exploitation is higher for younger children, who have even less awareness of how unrealistic the online world is. Many of the children we work with are first-generation school-goers and have no prior experience with the internet. It is therefore important to protect these children from any dangers they may encounter online.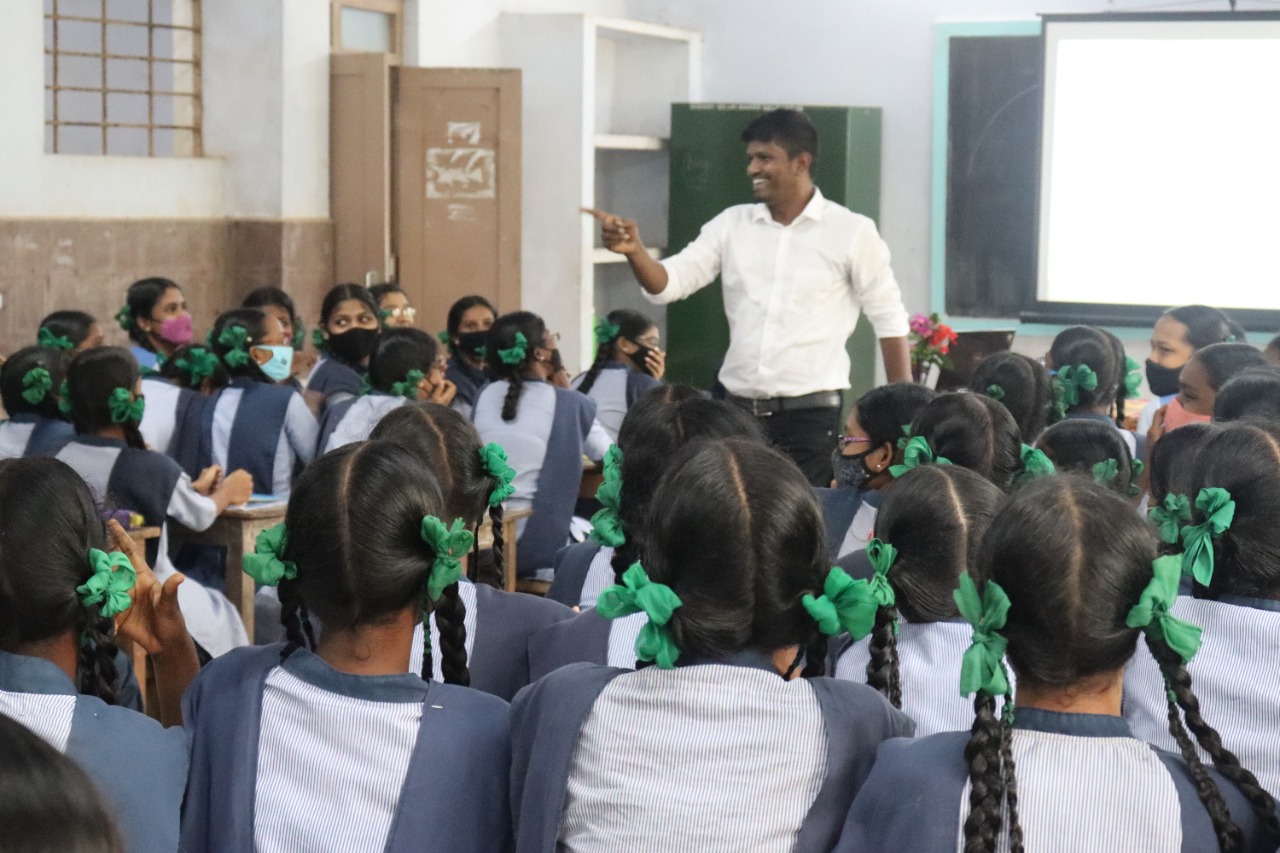 During the pandemic, our social workers consistently received complaints from mothers, especially those with daughters, about their children talking to strangers on the internet. The team at Sharana contacted Mr Karthik from Ocean Computer Technology, who had been a victim of online scams and now conducts awareness sessions on 'Safe Internet Usage' and 'the Dark Web'. Ms Sivaranjani, a lecturer from Rajeshwari College of Arts and Science for Women, also contributed to the sessions with general awareness about the internet. They conducted 4 sessions on 'Safe Internet Usage', for 280 children from the age of 14 to 16, in a Girls' High School near our Social Centre in the first week of March. Since the school had been facing many such issues, they were very responsive to the idea.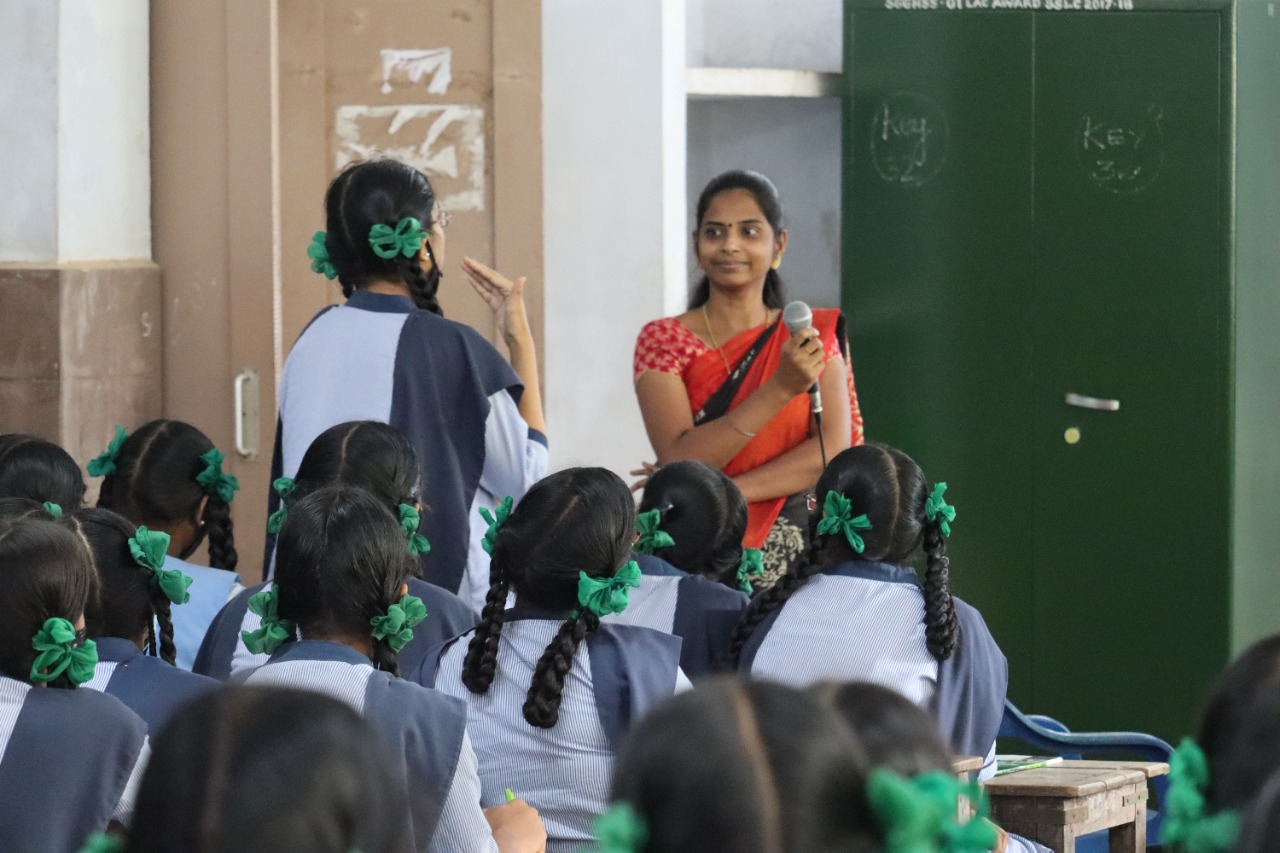 The sessions began with Ms Sivaranjini explaining how to be safe on the internet and what to avoid, followed by Mr Karthik speaking about the Dark Web and sharing his experience. He explained how he had been contacted by a stranger on the internet, and they blackmailed him with compromising screenshots. He reported it to the Cybercrime portal, and told the students that should they find themselves in a similar predicament, they should report it to Cybercrime immediately. Armed with this knowledge, we hope the students will be safe from the perils of the web.
Substance Abuse Awareness
Peer pressure and the combination of difficult circumstances can make young boys get swept up in the vicious cycle of substance abuse. Sniffing inhalants, including common household items, tobacco, marijuana and particularly alcohol, is prevalent among the males of the communities we work with. We conducted sessions on the two most common legal addictive substances, tobacco and alcohol.
We organised an awareness session on 'Harmful Effects of Tobacco' for over 140 children at a Government Boys High School with the help of Mr Gopal Pillai and Mr Sivanandham from Bharathamatha De-addiction Centre, an organisation we have been working closely with since October 2020. The students were educated on the harm that tobacco can cause, as well as signs of addiction and what to do if someone they know is addicted.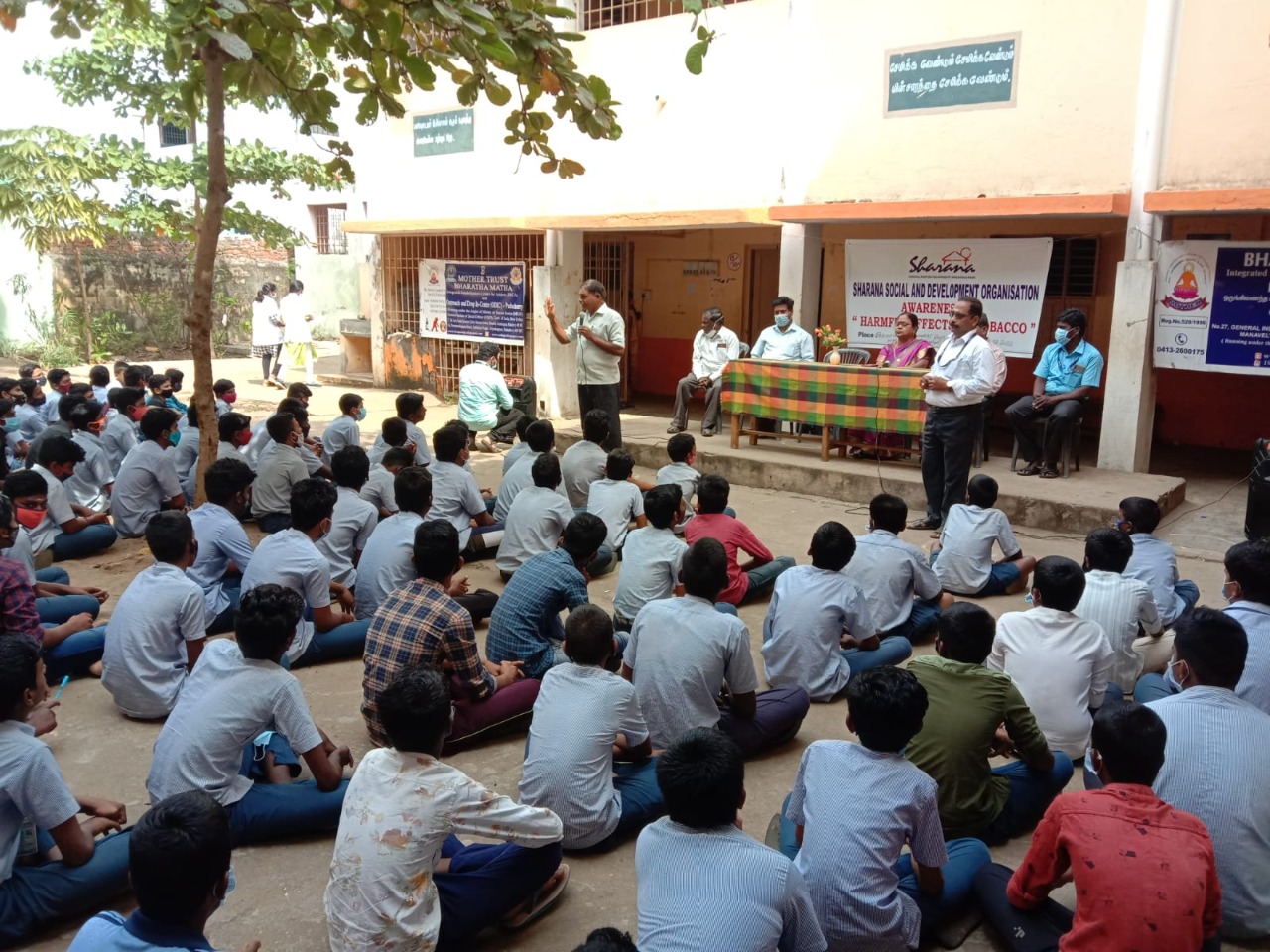 About 90% of men in the communities we work with are alcoholics. Many are labourers who say they drink alcohol to deal with the pain. Others, like loadmen and fishermen, leave in the early hours of the day and drink after returning, at around 9-10 am in the morning. The young boys watch this behaviour growing up and go down the spiral of alcoholism. They become rude to their mothers and stop listening to them.
Alcoholism causes domestic problems, such as abuse against wives and children. It also causes financial strain on the family, as sometimes almost up to half of the earnings are spent on drinking. The women often resort to taking out loans and taking up unskilled jobs to make some extra cash to run the household. Drinking also causes health problems that are often life-threatening.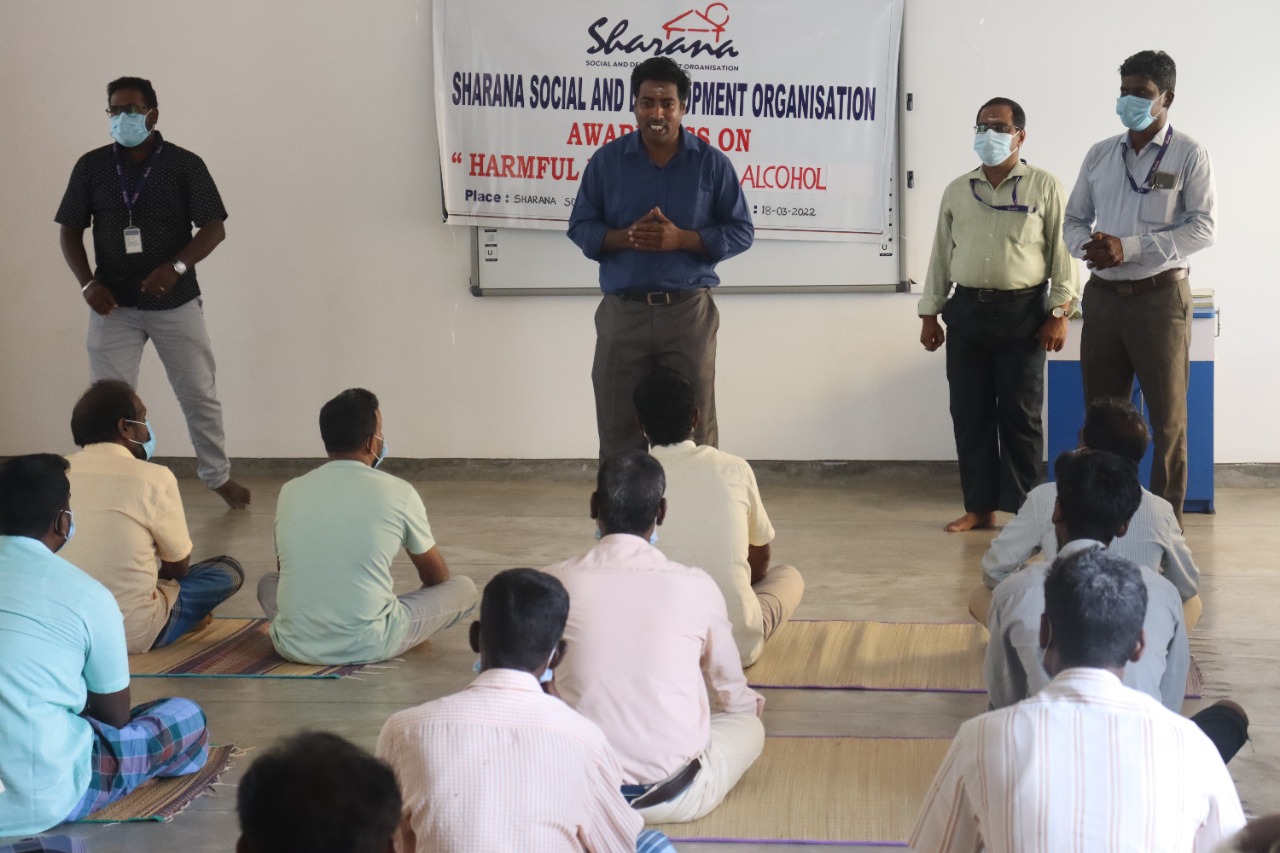 We held a session for alcoholic fathers of the children from our Back to School program along with ODIC. The first step in overcoming addiction is admitting that it is a problem, and one of the fathers came up after a session and said that he would like to work toward getting clean. We hope more men come forward to get clean because recovery is a difficult path to go alone.