When Covid-19 struck last year, no one in the world would have thought this is where we would be more than a year from then. And yet a year has gone by; shattering many realities we took for granted and setting into place a new normal that is here to remain. We have all been forced to look hard and long in the mirror.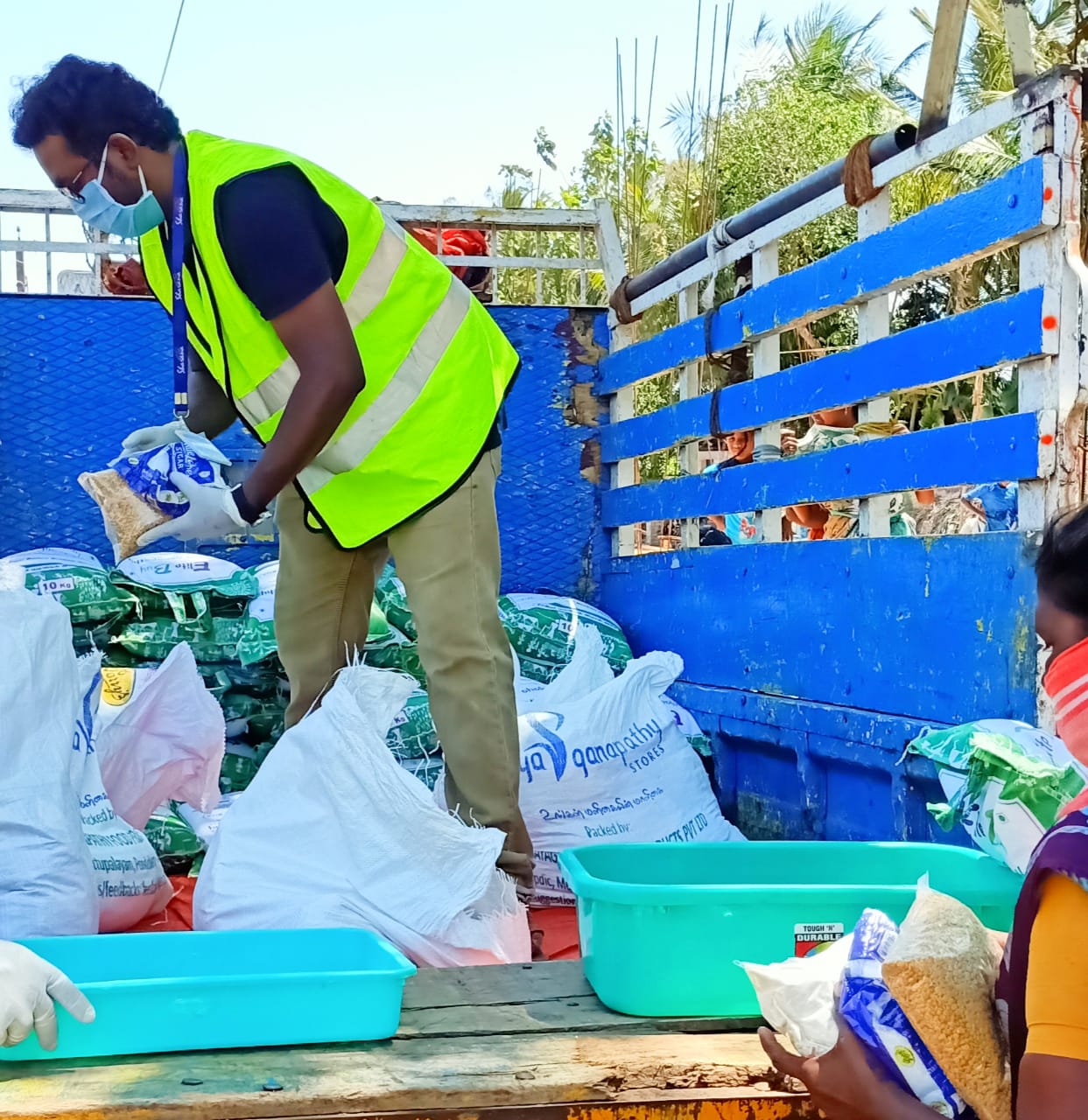 Drastic changes in the way we think and do things have come about in this Pandemic year. And while we have all been affected adversely in some way or another; the communities we work with and support at Sharana have been affected negatively, sometimes pushing back their social, psychological, and economic growth by several years. We at Sharana, have done our best to be there by their side supporting them through the year; through creative and innovative solutions; the true need of the hour.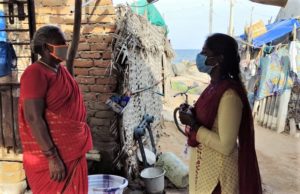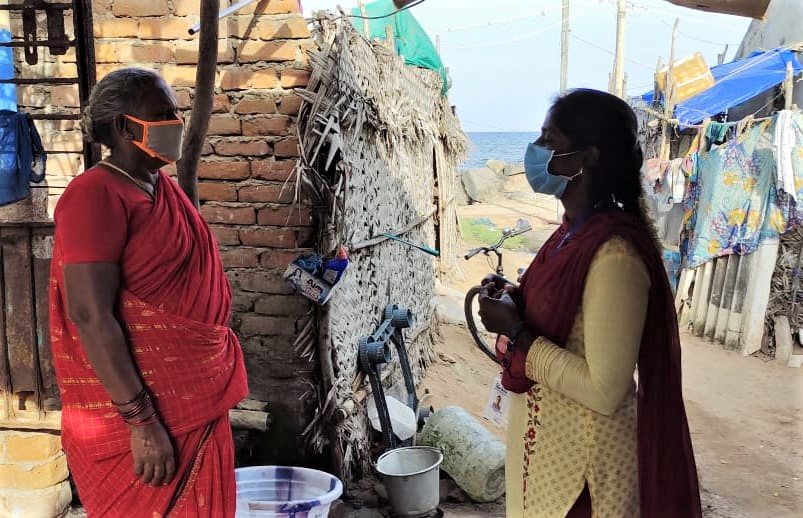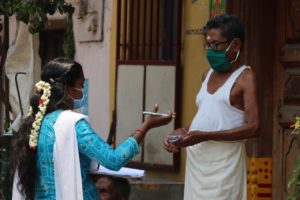 Sharana has strived to support the communities we work with since April 2020. We started our Covid Pandemic relief provisions distribution in April after getting all necessary permissions from the Administration. All Social Distancing and Hygiene Protocols have been maintained since then as per the Govt of India's directives for all our actions at our centres and on the field. Also, all distributions have been contactless since the very beginning.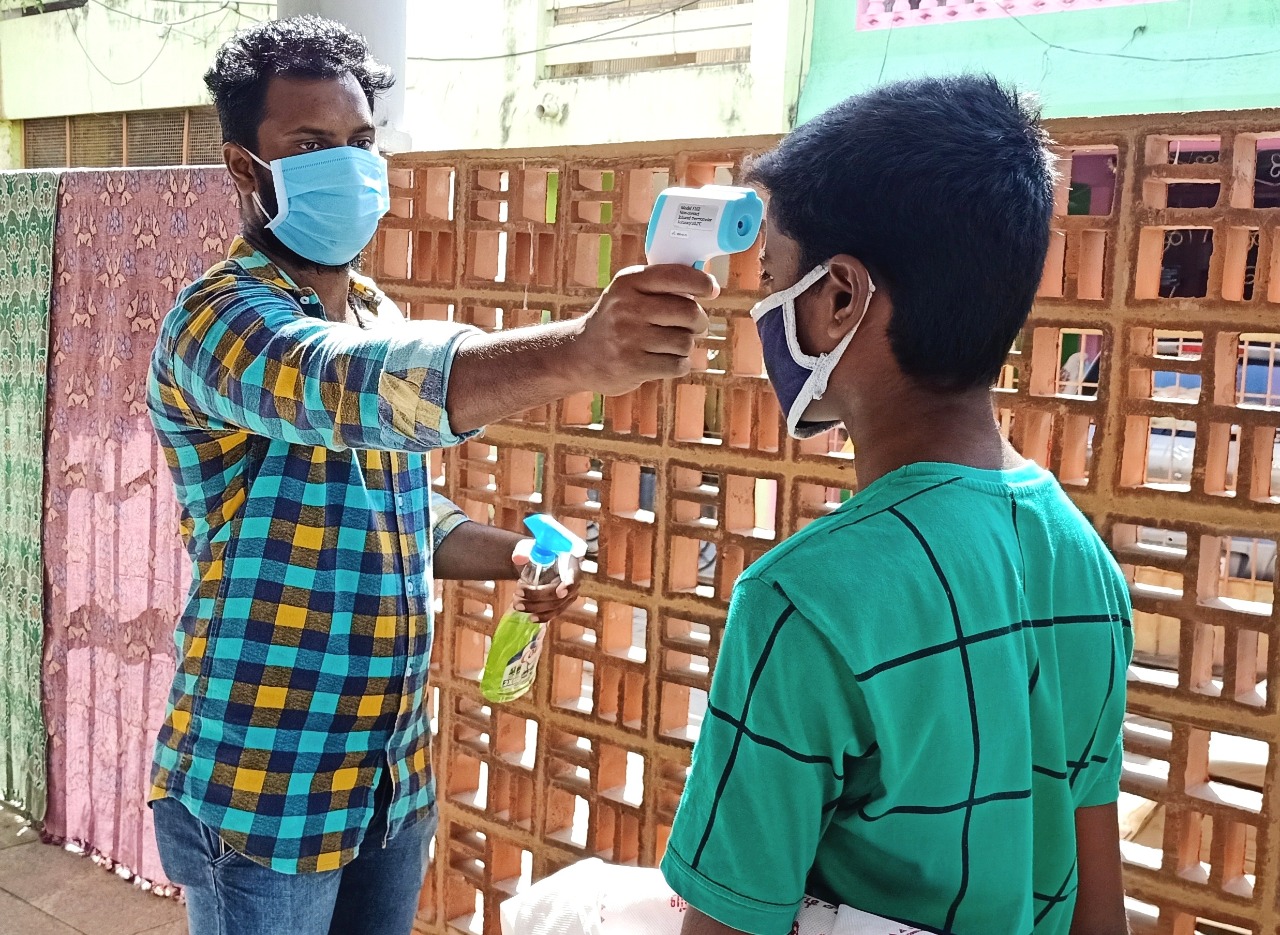 The safety and health of both the communities and our staff members are essential and therefore we also ensured the following: Masks on, Regular Hand and Vehicles Sanitisation, Thermal Temperature checks, Social Distancing, and Limited staff in a room.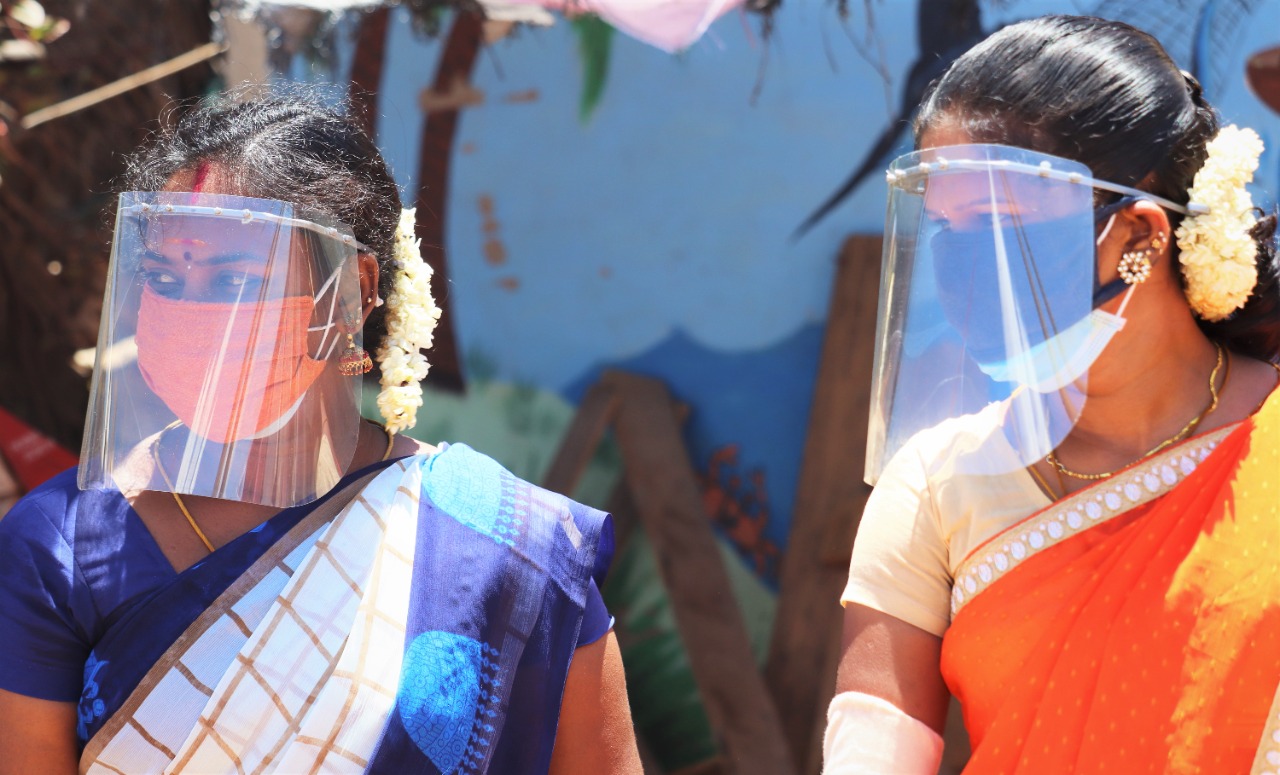 We have also put into place wearing double masks as well as a face shield during outreach activity and wearing a surgical mask throughout the day at the office. Also, we are doing a deep cleaning of all premises at least twice a day and sanitizing doorknobs and railings every two hours.
First and foremost, to address the lack of Food and Nutrition of families we support, we have distributed provision kits since April 2020 & have reached out to 1000+ families. To date we have disbursed over 10,000 kg of Rice, 1000 kg of Dal and Sugar, Oil, Rava, Essential spices, sanitary pads, etc.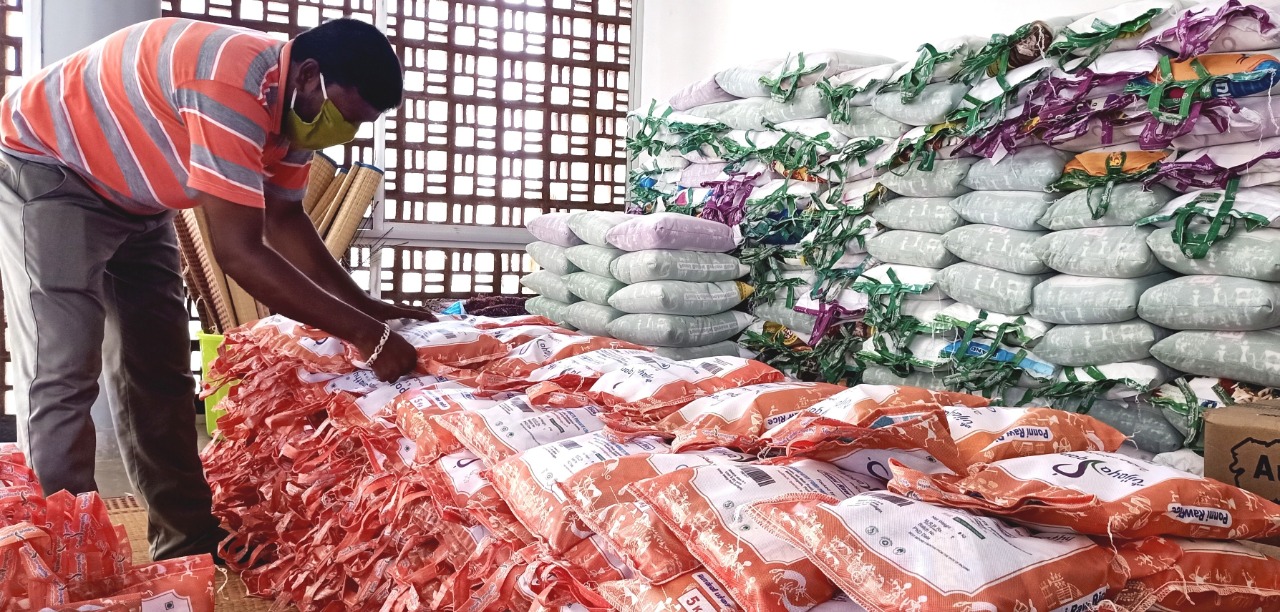 Special Hygiene Kits were also distributed to over 350 of families, this included soaps, and several cotton two-ply masks. To immediately address the mental health of our Beneficiaries 100+ activity kits were also distributed to the children and the women supported through our programs. 
Continuing along with these lines, since August 2020 Sharana has also been providing cooked food packets as part of our Covid-relief work. Following a need in the communities, we are distributing 400+ packets every day to children as well as to some elderly without support. We have already crossed the 65000  food packets milestone!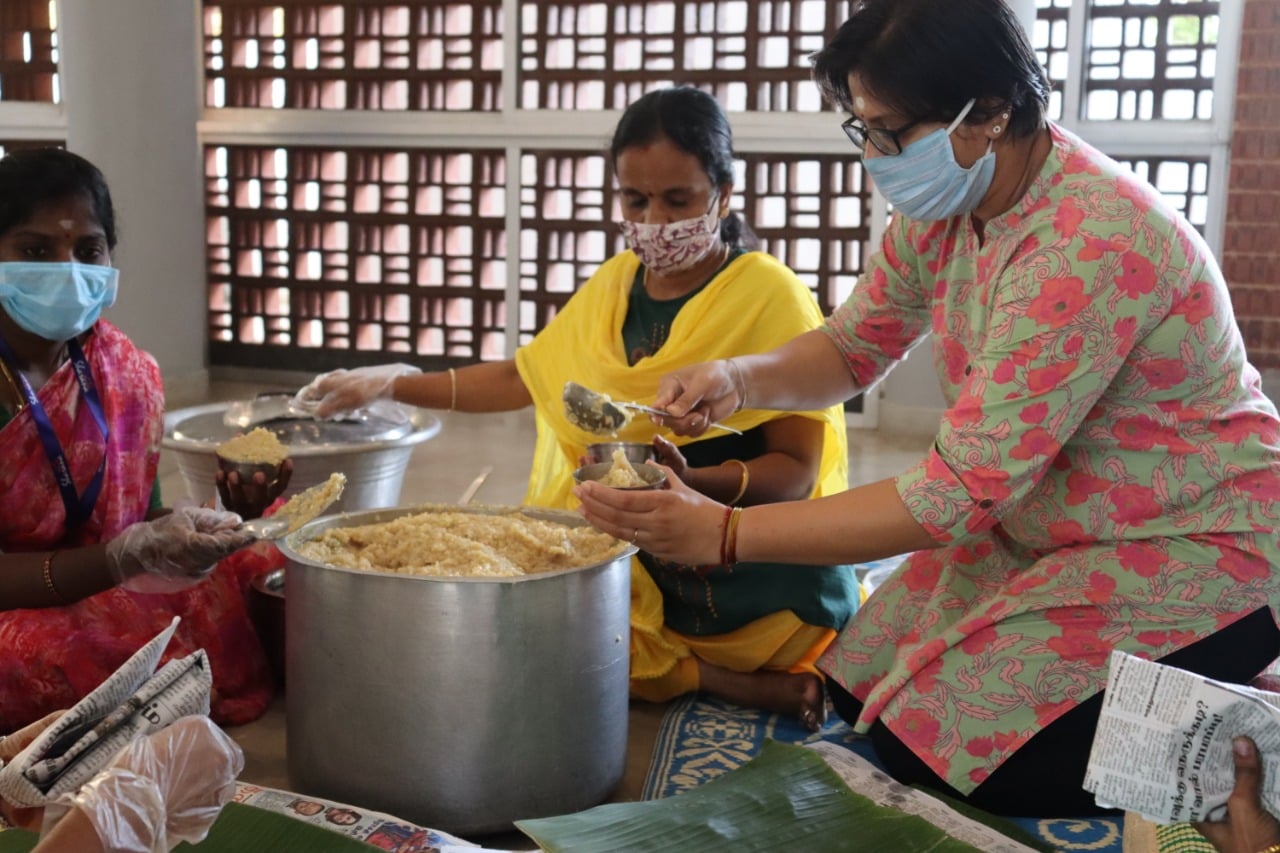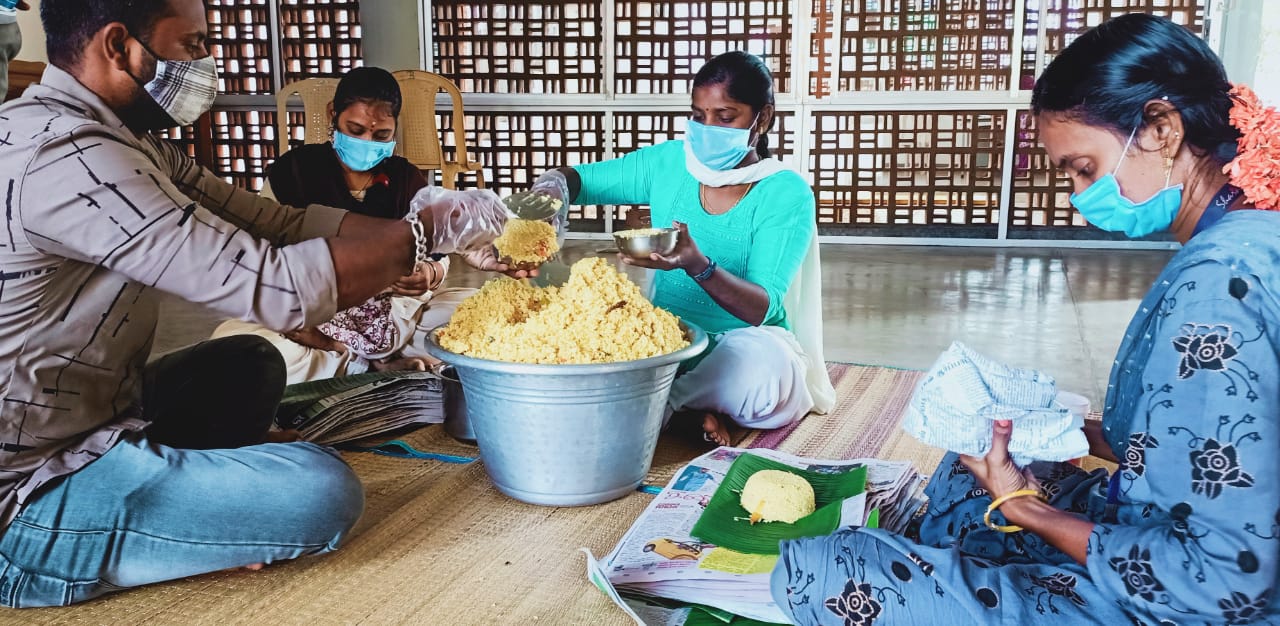 Our team takes all hygiene precautions such as wearing a mask, an apron, and gloves while cooking, packing, serving, and packing the food. And all the meals are cooked with only the best quality ingredients at Sharana.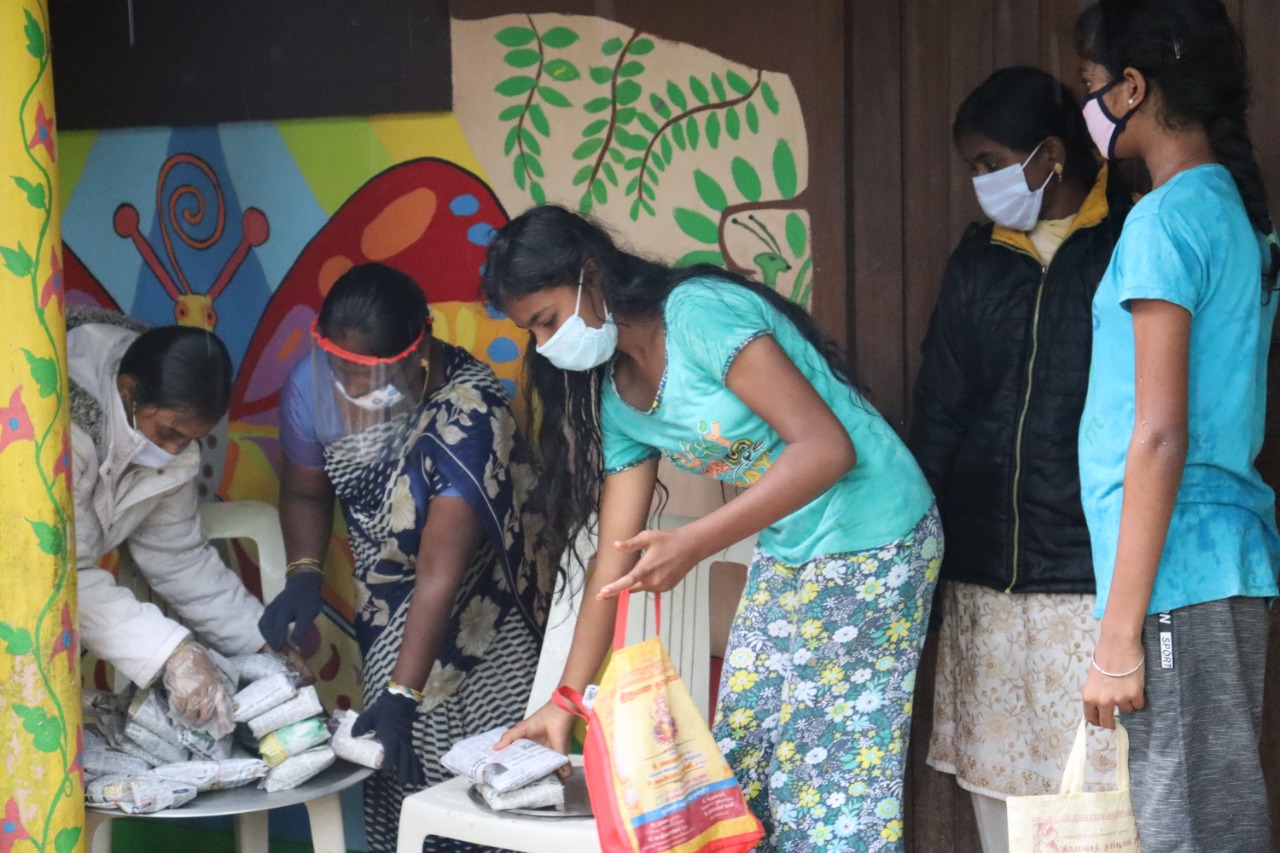 Much to our dismay, during Covid-19 the Digital divide between the haves and the have-nots has deepened, so much so that most children supported by Sharana remained at home all day without any form of schooling/education since March 2020; Many children supported by Sharana even risked leaving schooling for good.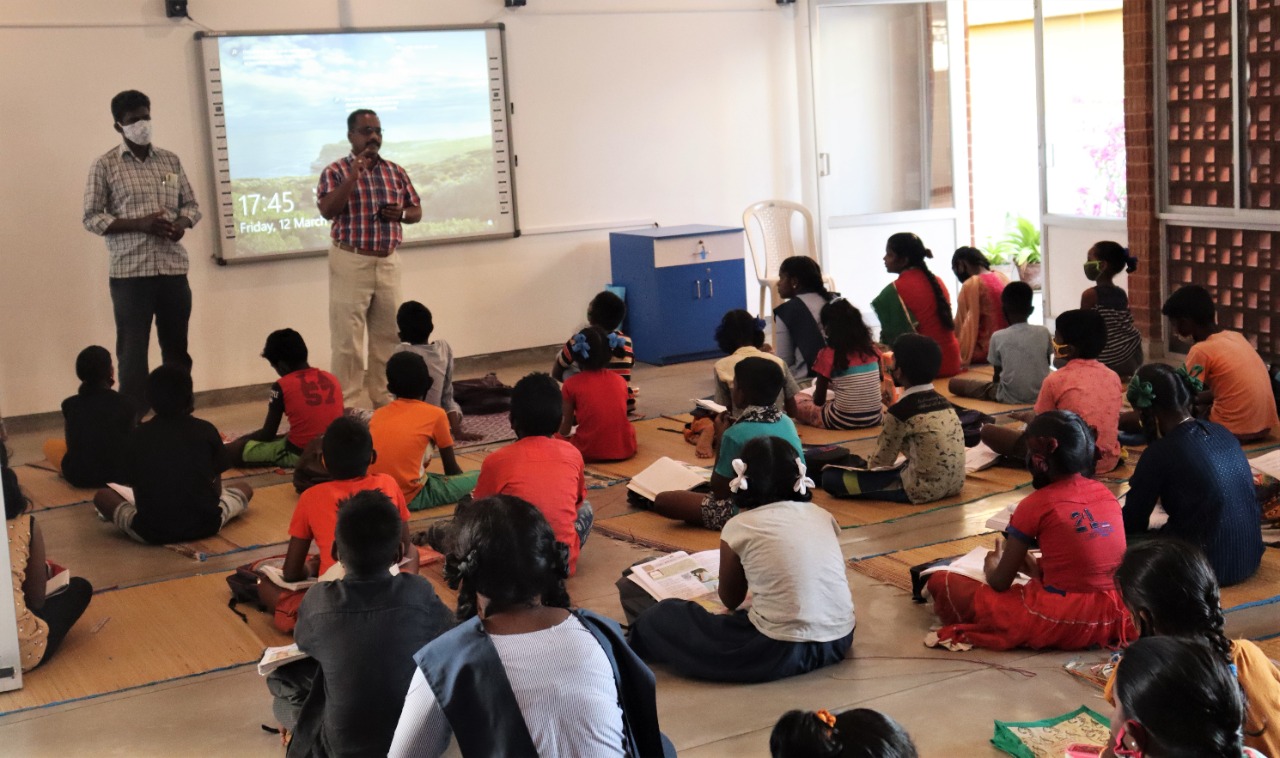 All this while children in Private schools were able to easily continue their school curriculum through online classes and access to personal gadgets such as a laptop, smartphones and/or tablets. To address this, Sharana began a Digital Empowerment Program for children of all our communities in November 2020. Over 100 children attended these classes every day, in staggered groups of 25 children in each group, divided into two rooms.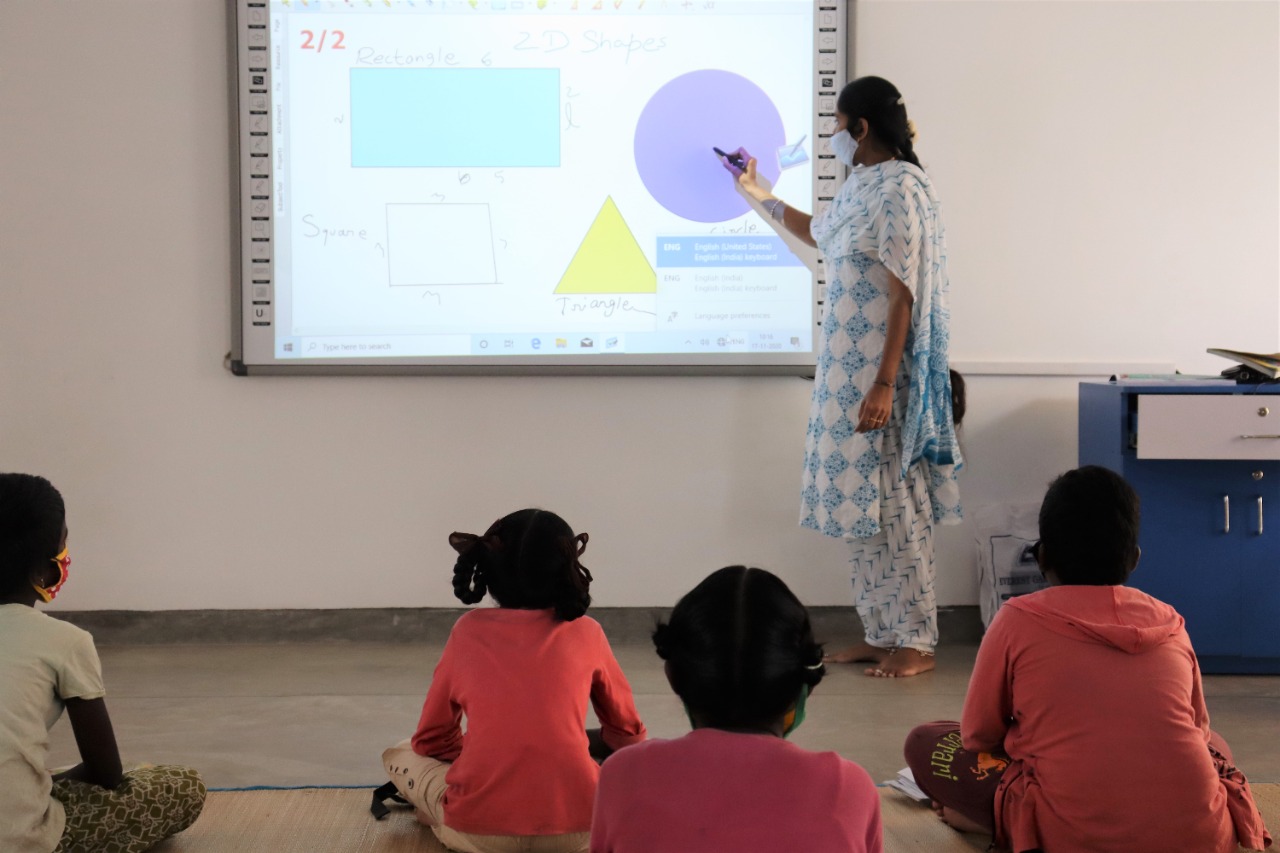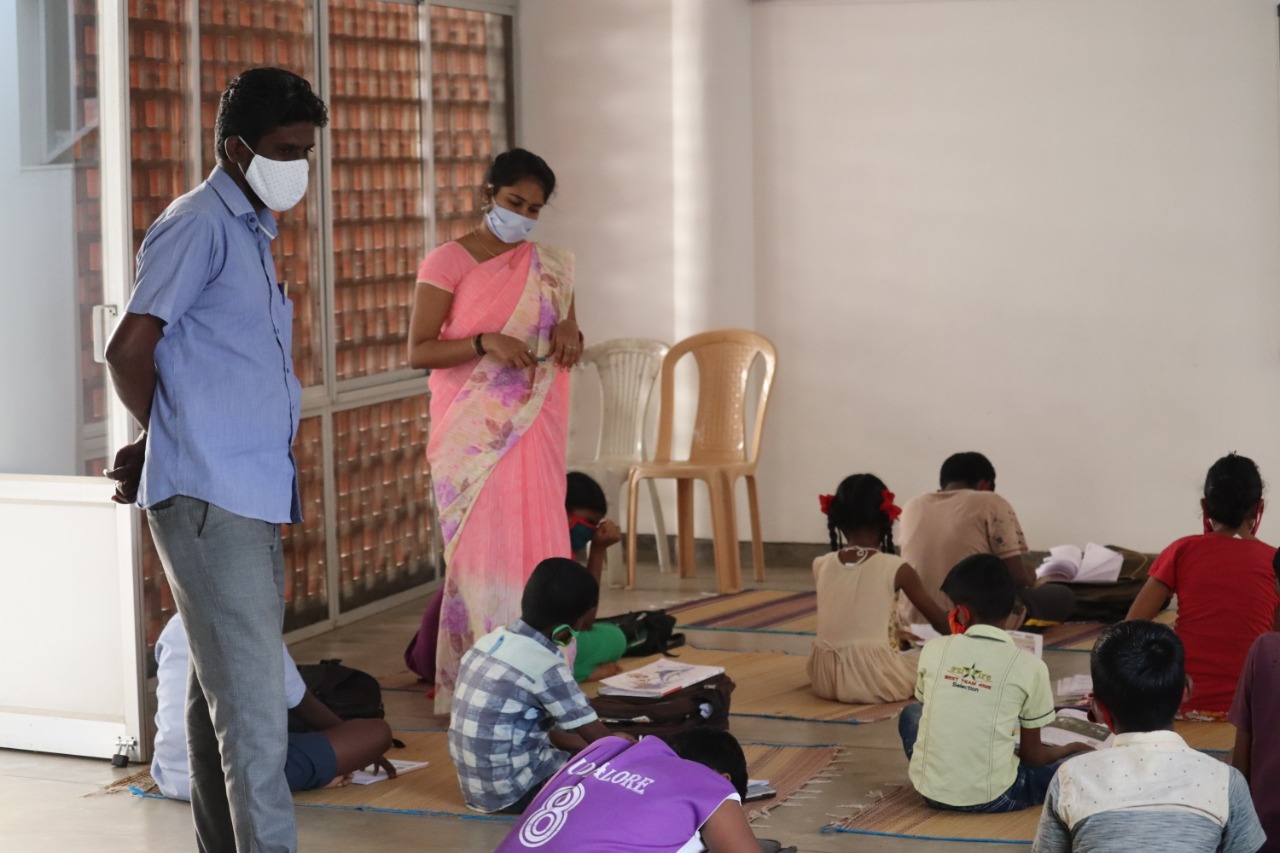 Covid-19 has had not only a socio-economic effect on the families we support, but the effects on mental health are also rampant as well as obvious. To address this, Sharana held a "Women's Mental Health Awareness Campaign: Towards a Sound Mind" for our Women Social Entrepreneurs in August 2020. This was Sharana's initiative to raise awareness about the mental health of women and support the same.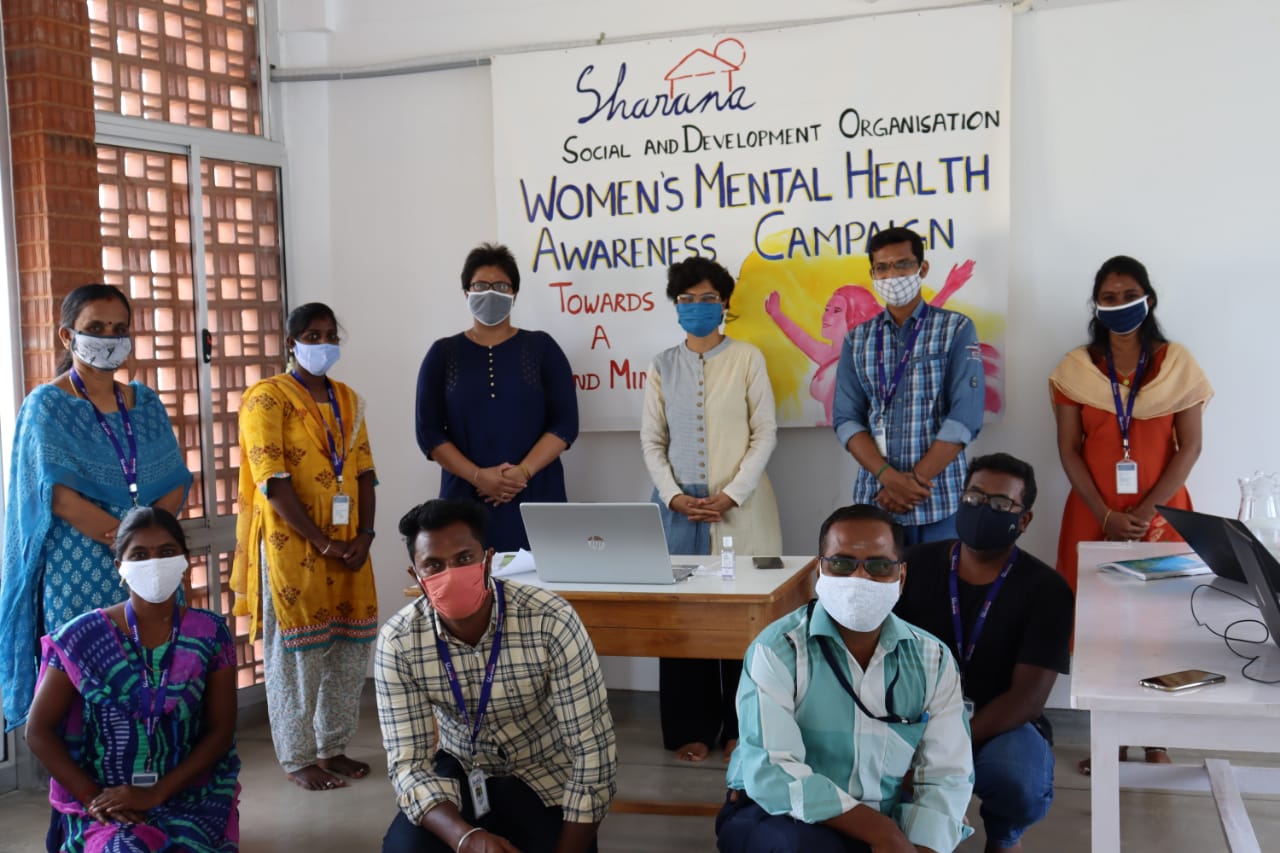 Social workers have also been reassuring the beneficiaries of our support towards them during these trying times, through outreach visits where possible(according to the then Covid-19 situation), and if not, then through various phone calls; we have seen immense positive feedback from these calls and visits.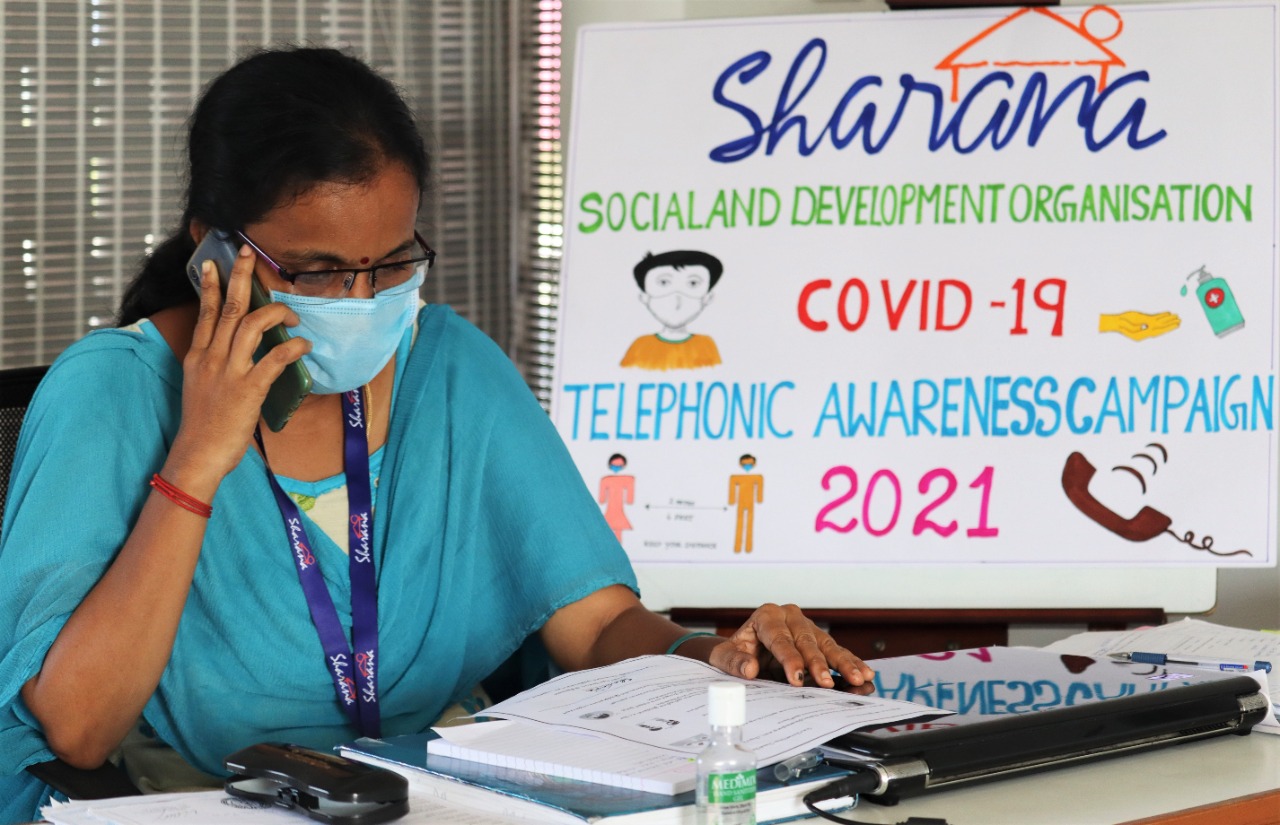 With the rising number of Covid-19 cases, the Government was conducting a Mass Covid Vaccination Drive for all people aged 45 and above from the 11th to the 14th of April in several schools across the city. Our team of social workers at Sharana created awareness about this drive within the communities we support; to make sure that all those who are eligible for the Vaccine are able to avail themselves of it close to their homes, through a process that is safe, efficient, and quick.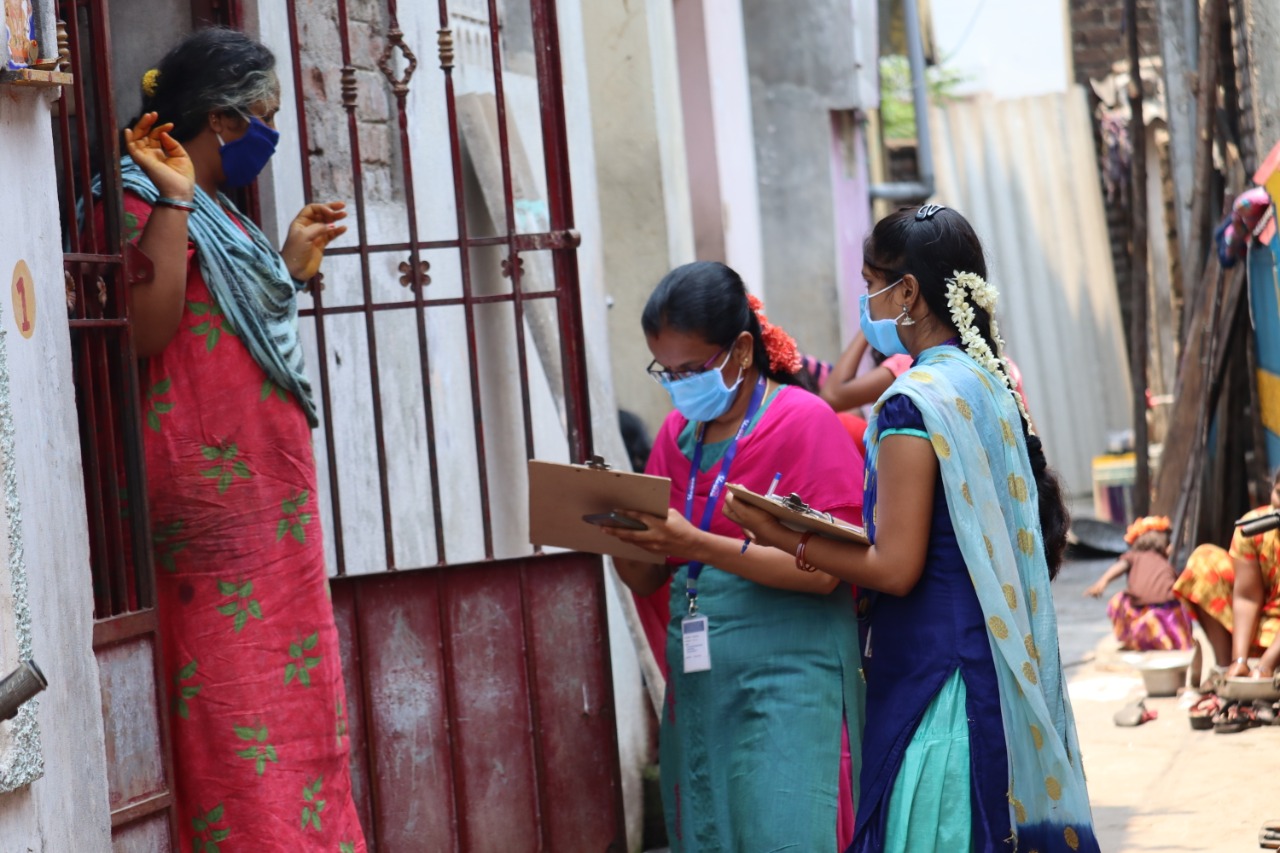 Never have health and well-being as urgent and essential a need in our society. Therefore, throughout last year Sharana's Seeds of Change program continued creating Awareness through Sports and Games in the New Normal!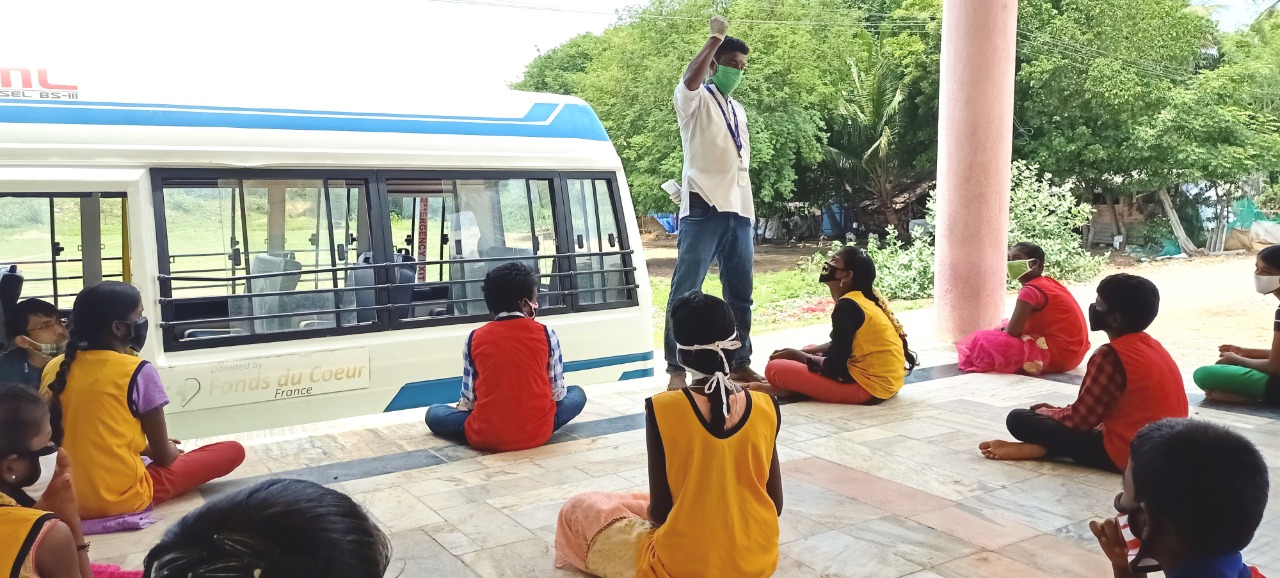 Awareness was created on Hand Washing and maintaining Social Distance. From April 2020 to March 2021, a total of 99 Seeds of Change sessions were conducted for 222 children and 20 adults (from different programs of Sharana).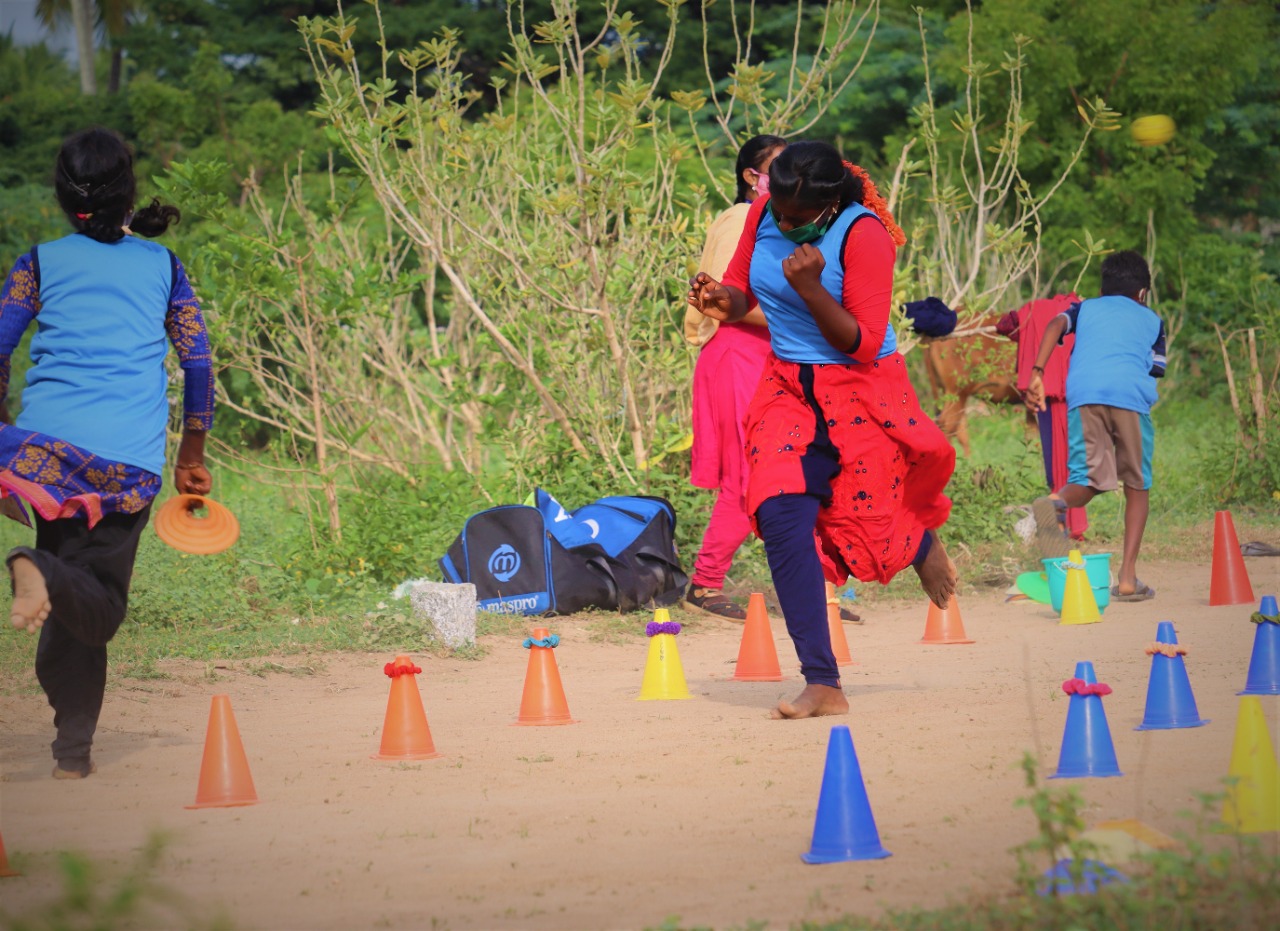 Also, there is no doubt that art heals! Several healing art therapy sessions with our beneficiaries and social workers were conducted by our in-house art therapist Manuel when it was safe to conduct the same. These sessions helped them look inwards, release stress and create their own meaningful personal space.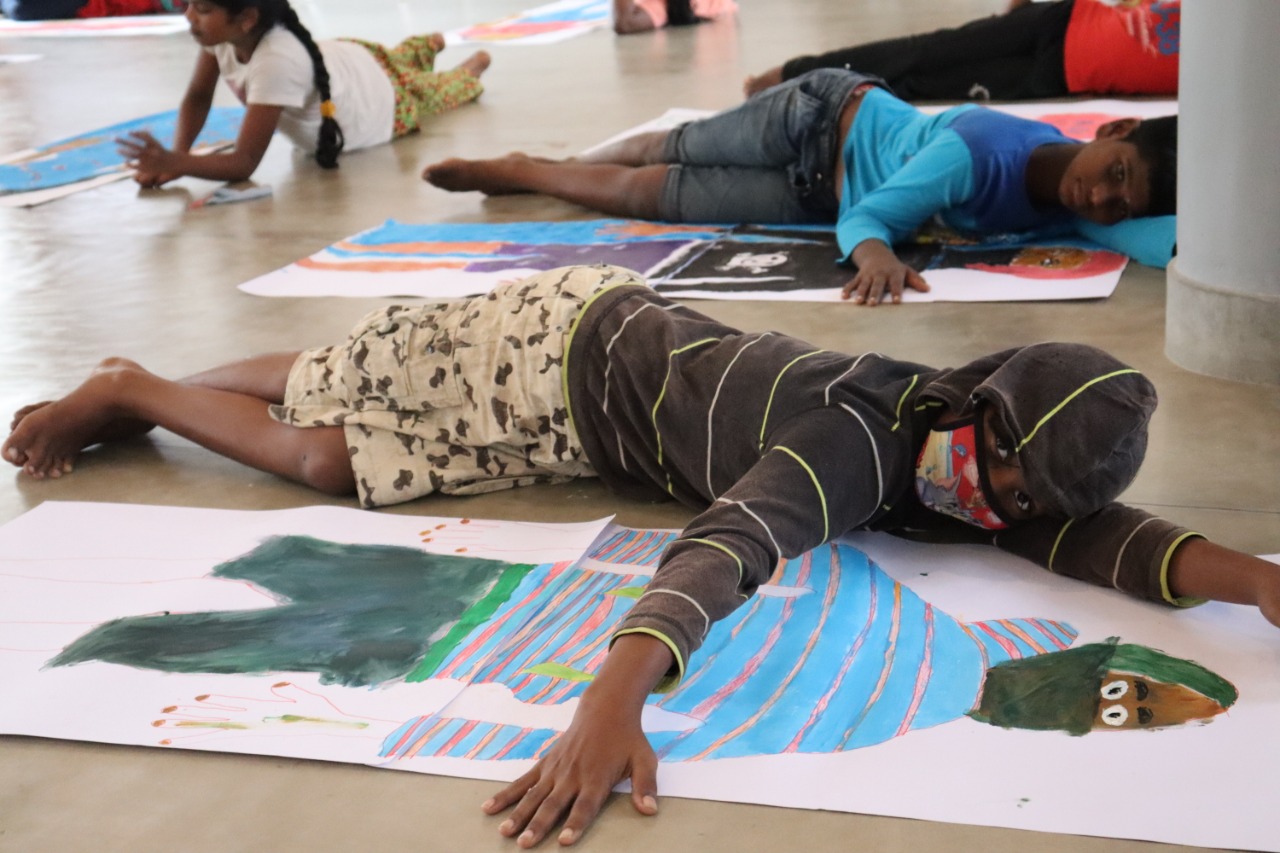 From April 2020 to March 2021 till date, a total of 226 art sessions were conducted for the children, women, and staff of Sharana.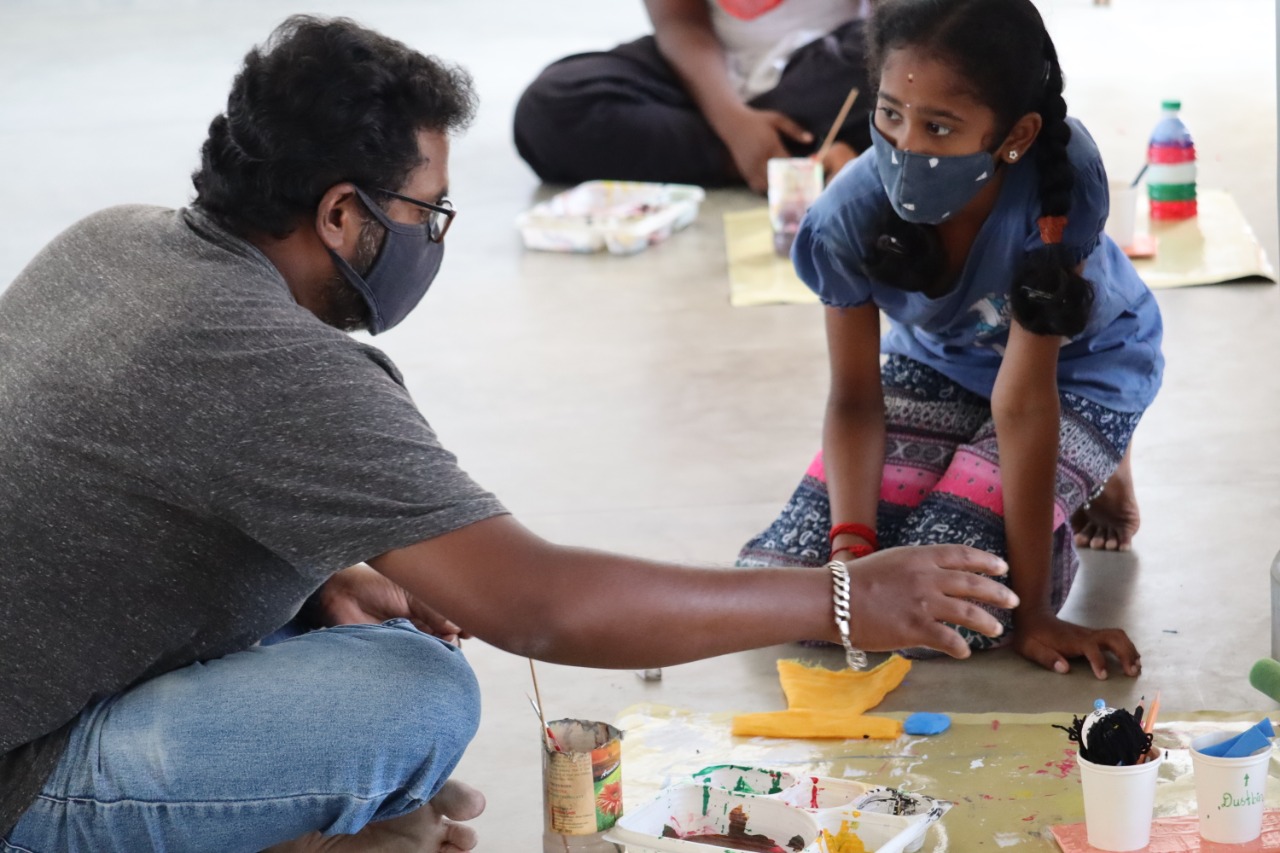 In the past 2 weeks, with the massive rise in Covid-19 cases, we have begun 2 massive telephonic awareness campaigns, one urban and one rural. Our team of social workers is calling up families we support, one by one, checking on their health and creating awareness on hygiene, safety, and best practices. Over 600 calls will be made over 3 weeks.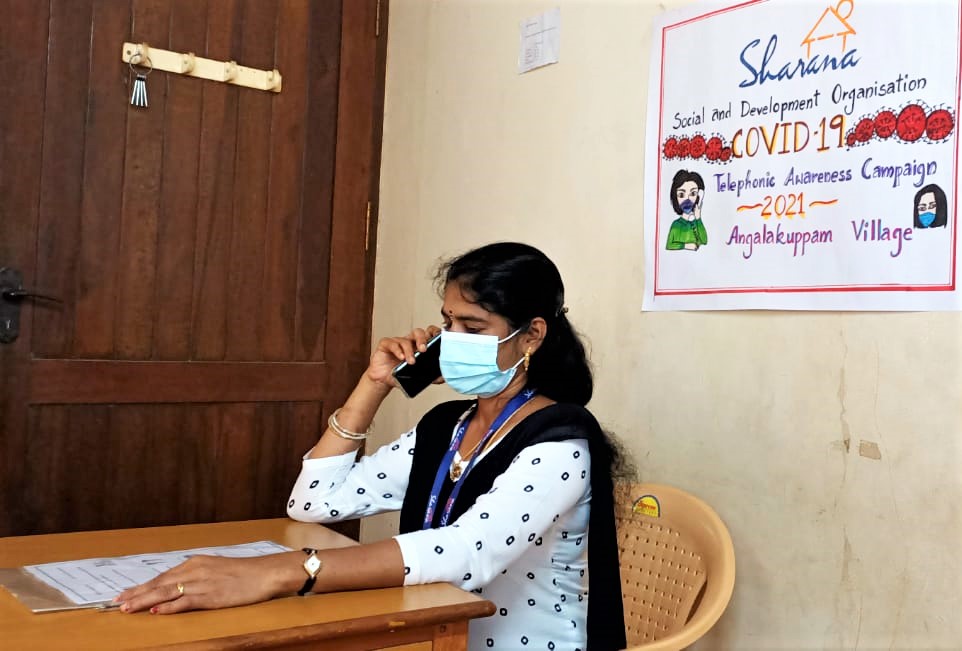 Last year flew by, in Covid-19 related emergency work; and frankly, this year doesn't seem all that different as of now. It has never been more paramount to work together in beating this virus and coming out triumphant as a collective global community. It is essential that we stay safe, and stay home unless we must absolutely go out for essentials; it is a must that those who have- help those who haven't; the virus is forcing us to equalize. We are in it together, whether we want in or not.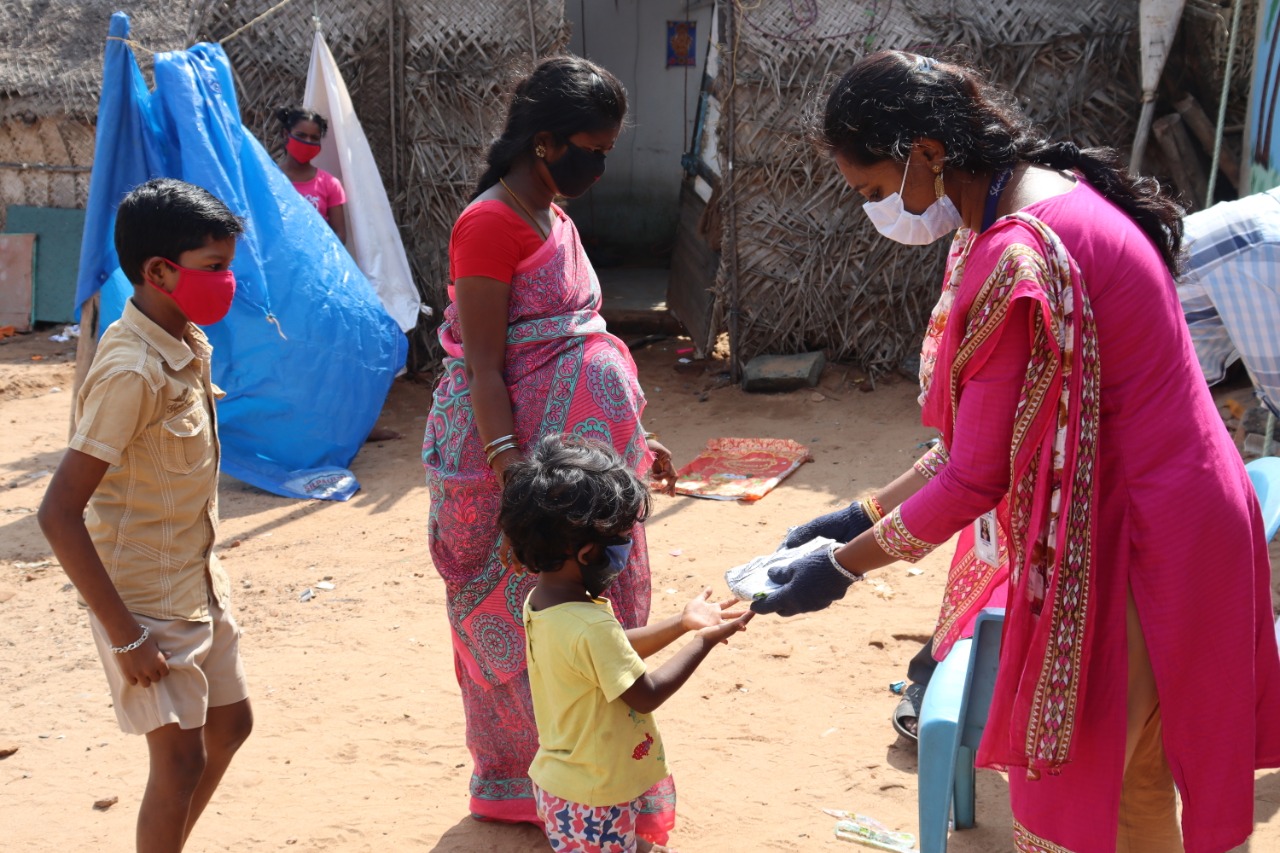 We would like to give a special shout-out to our team that worked together with amazing dedication through the last year; for having braved the difficult situations on the field, day after day, to support the children and families from vulnerable communities. We recognize them as Corona Warriors in their own way and we would like to celebrate that spirit at Sharana. 
We at Sharana, are doing our bit, please do yours. 
Do support the initiatives of the Government, and do Support Sharana in continuing our work alongside the urban slum and rural communities. 
— do find details on all the above actions on our website blogs www.sharana.org and our social media pages on Twitter/Facebook/Instagram @SharanaOfficial