Schools have re-opened and at Sharana we have re-started our material distribution activities (part of the
sponsorship program
).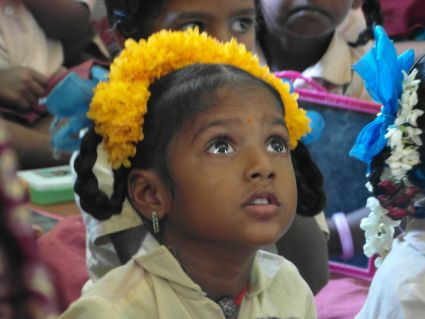 Along with giving material to our individually sponsored children, we also give material to our
collective sponsorship programs
. At Mathur, we have adopted an entire school and this year 105 children are going to this school from the 1st to the 5th standard. They were very happy to receive us into the school. We conducted two activities:
1. We have given the children, notebooks and bags. The uniforms have been ordered and will be given to them in the coming days.
2. We also re-started our
Spirulina Nutrition Program
(which had paused while some quality test results were being verified) for the children at the Mathur school.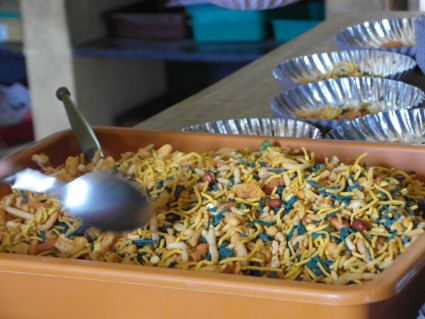 Everyday, they receive an evening snack of mixture,  along with Spirulina. The children love it, and it makes them healthy and more immune to regular illnesses.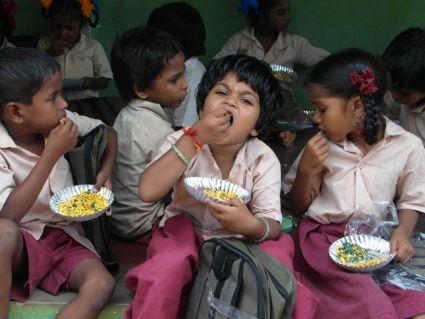 For both these events, we had Guillaume Koessler, a volunteer spirulina expert from France present as our chief guest.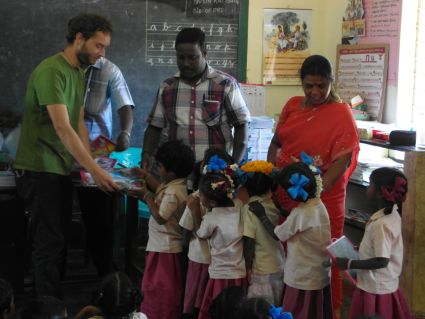 Here is the whole school group with their new bag packs and supplies in hand!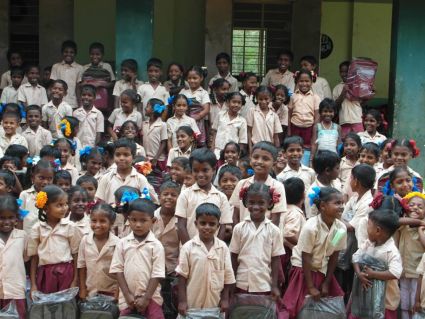 {Update from Vandana, Guillaume, and Vetri}