We are proud and excited to announce that one of Sharana's first beneficiaries, D. Aravind Kumar, has just been accepted to Medical College!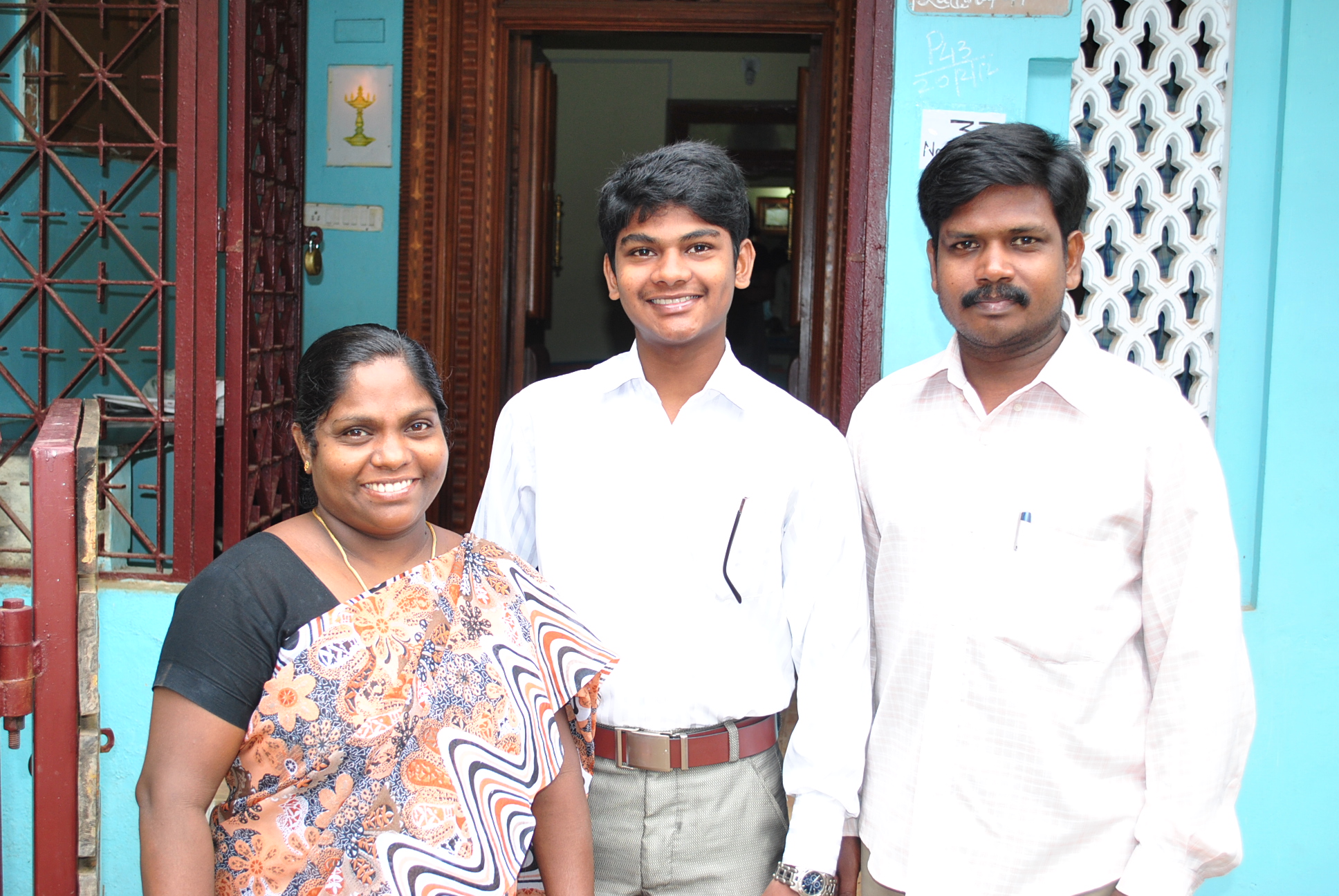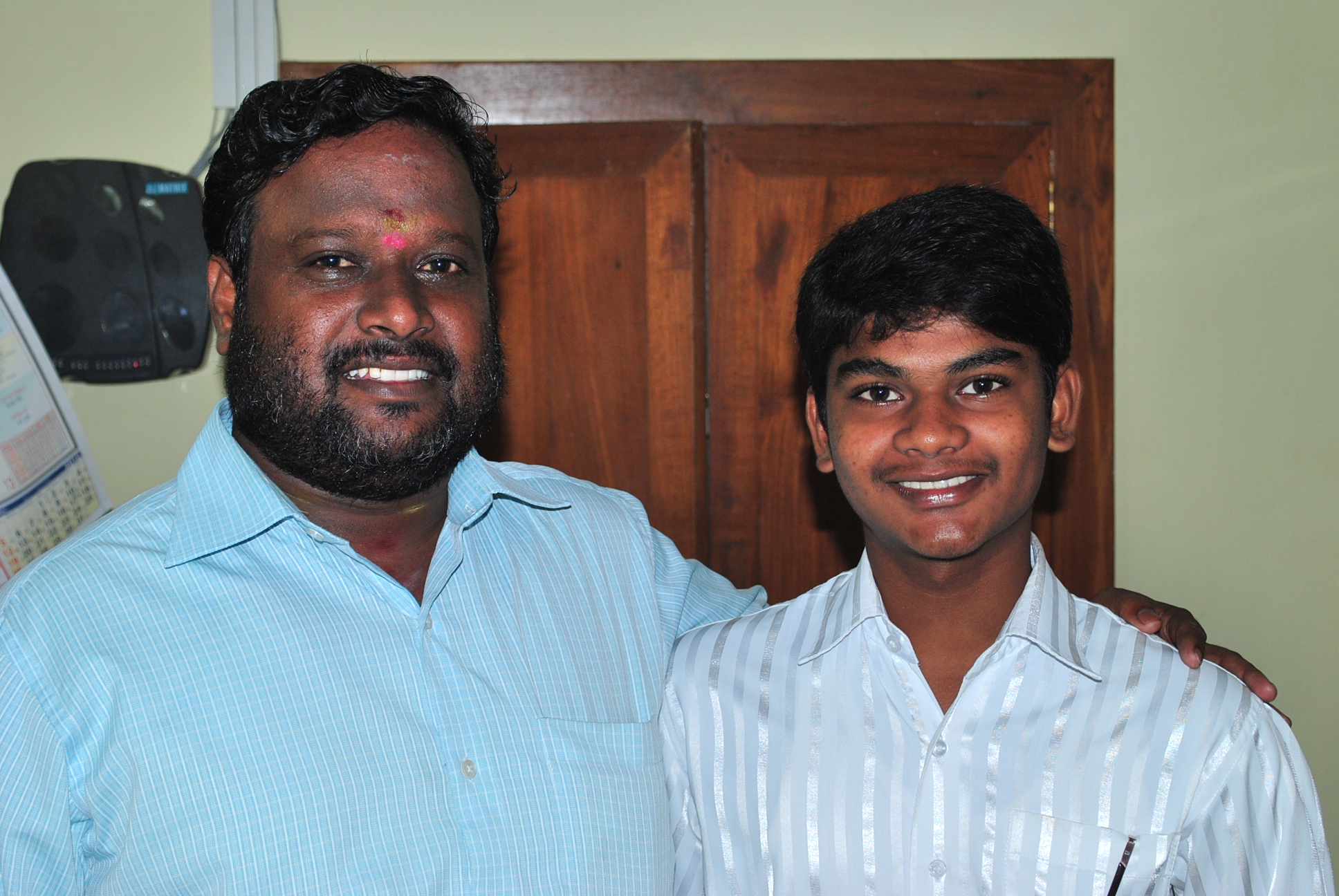 Aravind is the son of Mani Meghalai, who works with Sharana's Recycled Newspaper Products Unit, and Devakumar, who works as a laborer with a local company (pictured above in the first photo; the second image is of Aravind with Senior Social Worker, Vetri). The family lives along with parents, grandparents, sister, and brother on Kanadasan Street, which was among the first areas in town targeted by Sharana when the organization was first beginning its work. Arvind was sponsored for his primary and secondary education by Sharana (via the International Foundation for Hope) from the 2nd standard until the completion of highschool. After finishing his 12th standard board exams, He sat to take the CENTAC (Common Admission Committee) entrance examination for admission to Medical college. He has now been admitted to study Medicine at the prestigious Pondicherry Institute of Medical Sciences (PIMS).

For his medical studies, Aravind will be sponsored by Yves Francine, a long-time friend and supporter of Sharana's sponsor programs. His support comes to Arvind in the form of a loan via Sharana's new Higher Education Project, which Arvind will start to repay at the conclusion of his 5 years of medical training.

D. Aravind Kumar represents the success that is possible in Sharana's sponsorship program. With moral, emotional, and financial support for individual students and the family, children can focus on their studies effectively, and achieve what would otherwise have been unattainable goals.

Please join us all in wishing Aravind all the very best for the next phase of his educational journey — in becoming a doctor!

Wish to contribute to Sharana's Higher Education Project? Please write us, and visit our Donation page.