Presenting Sharana's proud toppers for the 10th and 12th standard this year…and they are siblings! And we have a girl!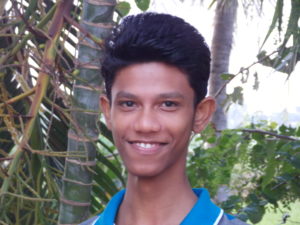 While K Reena scored the highest marks of 451/500 in the 10th standard board exams (S.S.L.C), her brother K Dinesh scored 1005/1200 in the 12th standard public exams.
Both children have been in the Sharana back to school program since 2014. They live with their maternal uncle who is an electrician ever since a series of unfortunate events in the family.
They both study at the Balaji Higher Secondary School and speak fondly of the frequent visits the social workers made to their homes and schools in the past years to encourage them and work with the family in supporting them through their education.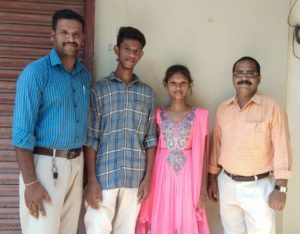 Ravianand, Sharana's back to school social worker shares: "Today they have dreams in their eyes- Reena wants to join the Science Line and become a doctor- she has scored above 90 in 4 subjects no less! Dinesh wants to join an Industrial Chemistry Course – he is hoping to get an admission in a college of his choice. We are very proud of all our students and today is a happy day for us at Sharana!"