In Angalakuppam, one of the main areas of our Seeds of Change project, this November we started the last of the 3 steps of our Waste Management program!


Let's remember the two first steps: The first one was about raising awareness of the children about the dangers of waste, the second about enabling these same children to become ambassadors of these messages towards their community.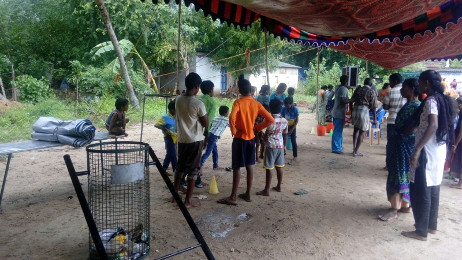 Now, the 3rd step consists of giving the community a concrete solution to implement the messages into practice: that is why we provided each family with a dustbin to put their recyclable waste in.


Of course, every dustbin was distributed by the children- who first played a small fun game to explain to the parents which kinds of waste they could throw in the bins and which not.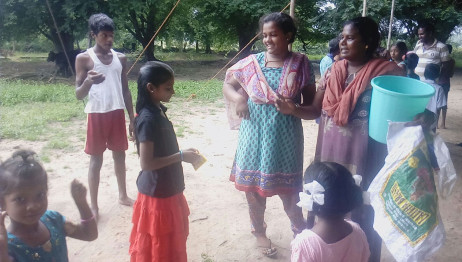 The game was conscientiously prepared by the children in the morning, and they made sure that each parent had fully understood the game before giving the dustbins.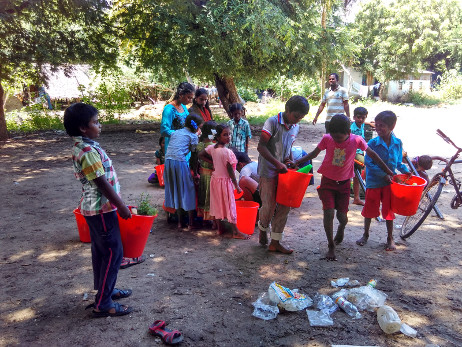 Mothers, fathers, grandparents… and also the youngsters of Angalakuppam learnt how to use the dustbins from their younger brothers/sisters.


In total, 90% of the families came to play and collect their bins. The remaining 10% who couldn't attend the event were either out of town, or working in the agricultural fields. They were given their dustbins with clear instructions as to how to use them by the children (through playing a game) in the past few days.


As there is no provision in the Angalakuppam village for the waste to be collected, we also signed a contract with a local scrap shop to come every 2 weeks to collect the waste, they sell it to a recycling unit. To facilitate the work of the scrap shop collectors and avoid them going from house to house, we also installed big community dustbins in the street, where the families will have to transfer their waste, once their house dustbins are full.


This system will enable to us to collect all recyclable trash in the village. During the game and distribution session, the children also explained to their parents to try and avoid consuming non-recyclable waste, by choosing recyclable or natural alternatives, for example using steel glasses instead of plastic ones, and eating on banana leaves instead of using plastic plates…


We are very proud to have implemented all three steps of the Waste Management Program, in Angalakuppam. This system will enable to us to collect all recyclable trash in the village.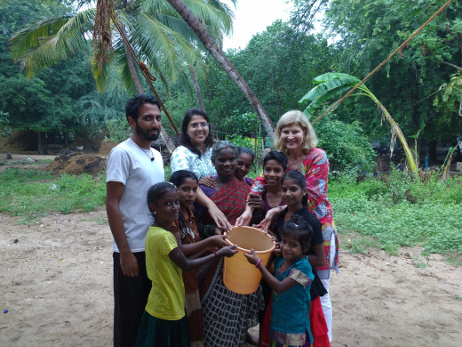 It was a pleasure to have Martine Roussel-Adam, president of Chemins d'Enfances with us for this event.