Thanks to a generous support from Luzi Rageth, this July Sharana proudly launched its 4th year of Carpentry VTC program for school drop-outs and the rural youth at the Sharana Aranganur Community Centre.

After a successful completion of 3 years, with a 100% placement success, this year it wasn't difficult to find or convince candidates about the benefits of this program.
In fact we had so many applications that selecting the 10 most deserving and interested candidates was no easy task for Master-Carpenter/Trainer Mani and social worker in-charge Anbu.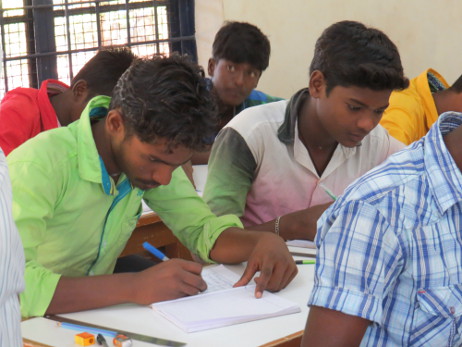 However the selection has been made, and we are excited about our 4th batch of boys: they seem to be enthusiastic and their eyes are filled with hopes and dreams.

During the house visits in the villages, the community members were very warm and inviting and sang praise of the positive effects this program has had on its boys, and how it has changed their lives for the good. Boys earlier considered useless were now responsible bread-winners of the family.