Thanks to an idea floated by Nathalie and Eric, parents at Lycée français de Pondichéry and Sharana's resident volunteers, Sharana's Oatmeal Ragi Chocolate chip cookies are back in production. Batches of cookies are being sold for staff teatime at Lycée, and to parents, and others searching for healthy treats made only of the best ingredients.
Children cannot get enough of them, and parents are happy because these are no ordinary cookies, but a recipe developed in Sharana's own kitchen. Our secret ingredient is ragi or finger millet, as it's known in English–known widely and used widely in India for its rich protinaceous content. Whole ragi can be sprouted and used in salads or in the preparation of dosa batter, and the flour goes into Sharana's oatmeal chocolate chip cookies.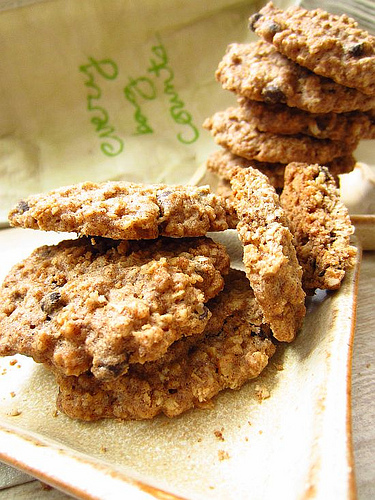 Thanks to these efforts, Sharana was able to hire Anandhi, who comes to the office thrice weekly to prepare the cookies. Anandhi is very capable, and has mastered the art of making the cookies quite perfectly in just a short time. They are crisp, not-too-sweet, and a perfect accompaniment to your afternoon tea or coffee.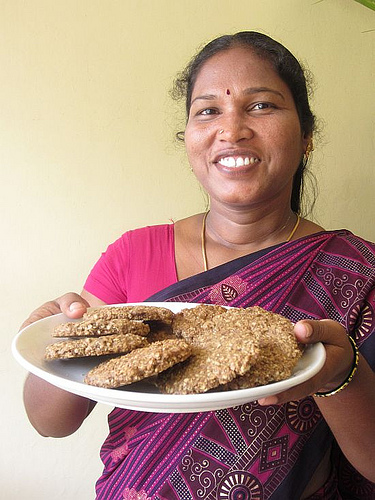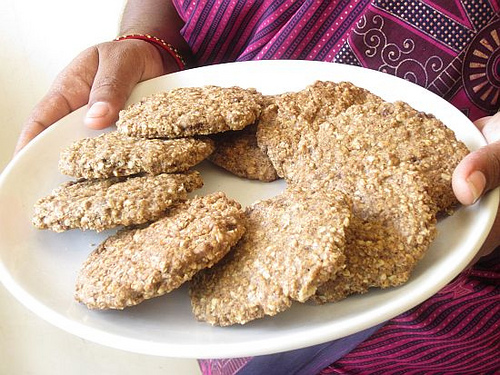 To place an order for our very healthy, nutrient-rich and most excellent Oatmeal Ragi Chocolate Chip cookies, please call Sharana's office on 0413-2220023.