-penned by our board member Mrs. Alo Pal.
One day, in 2019, Kavitha snapped, she abandoned her unproductive alcoholic abusive husband and she relocated to Coimbatore with her four children. Her oldest daughter Valli, who had just passed her 10th exam, started to work while the other three were enrolled in school. Since her move was unplanned, she did not have the Transfer Certificate for Meena, her younger daughter, who had just completed her 6th standard but the school admitted her all the same.
Some time later, Kavitha heard that her husband had met with an accident, she returned to Pondicherry with her children to look after him and moved back to Coimbatore with him. Sadly, though expectedly there was no change in his behaviour or addiction. In January 2021 she moved back to Pondicherry and that is when Valli got in touch with Sharana, keen to continue her education. The family was in dire need of enhanced income and she had missed more than a year of school. Our social workers counselled and guided her to enrol in a vocational training programme in kidney dialysis. Sharana would pay for the course that included a full-time internship in the last semester of the second year. We are happy to report that the kidney hospital where she interned has confirmed a permanent position for her and she will soon enhance the family income by 10 to 12 thousand rupees.  
Transition for Meena however was difficult, while she was lucky that the school in Coimbatore admitted her without a TC, they refused to issue her a TC when she left since they did not have one in their records when she was admitted, therefore schools in Pondicherry recognized her TC for the 6th standard only. This was a tricky bureaucratic block; the family was in need of money so she got a job as a salesgirl in a vessel shop as there was a big chance she was likely to lose another year. But with that job she had no prospects for growth. By now, at 14, as per the Govt. Skill development Law, Meena was eligible to enrol in a vocational training course, so today she's interning at Banana Cafe and in two years she will be trained to be a proficient assistant to chefs in restaurants. She will be paid a monthly stipend of Rs.3000/-. We have a detailed blog on Banana Café featured earlier which you can find here. https://sharana.org/2021/10/27/sharana-students-train-in-food-and-beverage-service-and-food-management-in-collaboration-with-banana-cafe/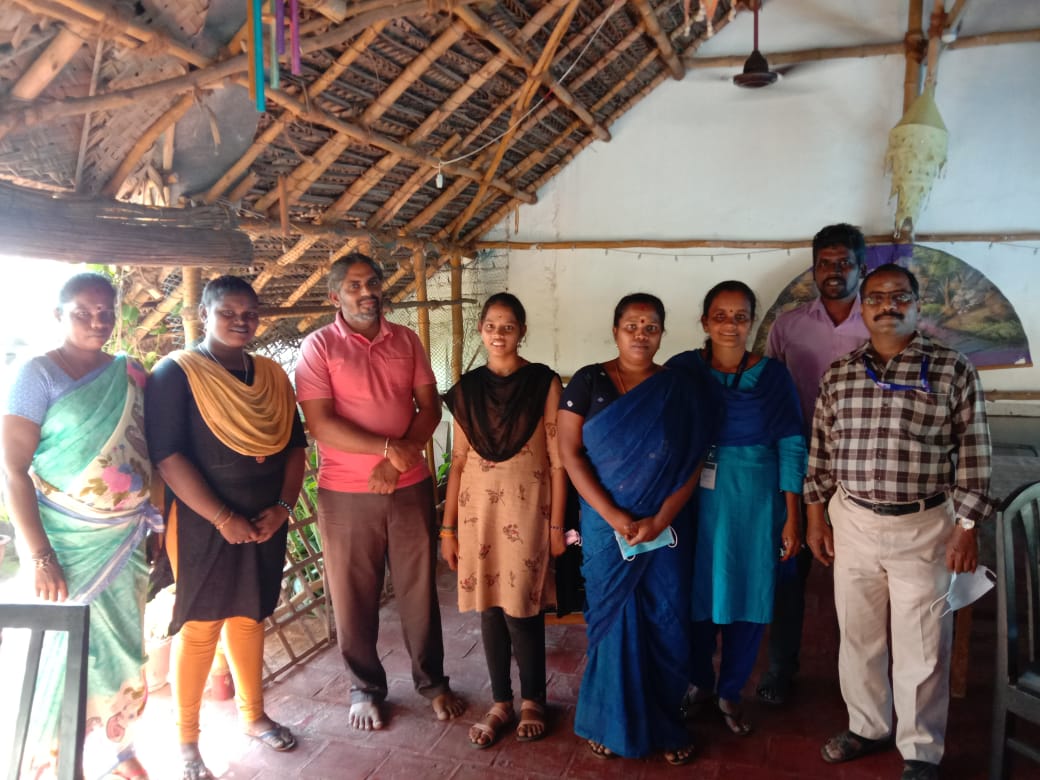 As the stories above demonstrate, sometimes circumstances beyond one's control come in the way of regular schooling. Precious time is lost and chances are adolescents will drop out of school and get into the unskilled sector and continue to work with a highly limited skill set and no prospect of growth for the rest of their lives. The scope of upskilling and bettering prospects is greatly enhanced by undergoing a recognized vocational training programme instead. But then there are other cases where one realises that the rigid framework of academics is probably not cut out for everyone. A change of orientation of learning via vocational training is a catalyst to efficient learning and eventual sustainability. This is how Rani, not having secured good marks in her 12th exam, failed to get admitted in a Govt. College via CENTAC spent two years as a salesgirl in a garment shop. We guided her to enrol in a Diploma in Dialysis Technology. After her internship she is set to greatly enhance her career prospects and be of vital help to her mother, a widow, who is a sanitation worker at a hotel. Her training completes at around 2.00 pm after which Rani continues to work in the garment shop since the family is in dire need of income. We witness time again how hard the ordinary person is willing to work for an honest day's wage and a dignified life. We must add here that the success of our beneficiaries and the feedback from the institutes prove that it may just be fair to conclude that conventional scholastic excellence alone need not be a good yardstick to measure productivity and proficiency.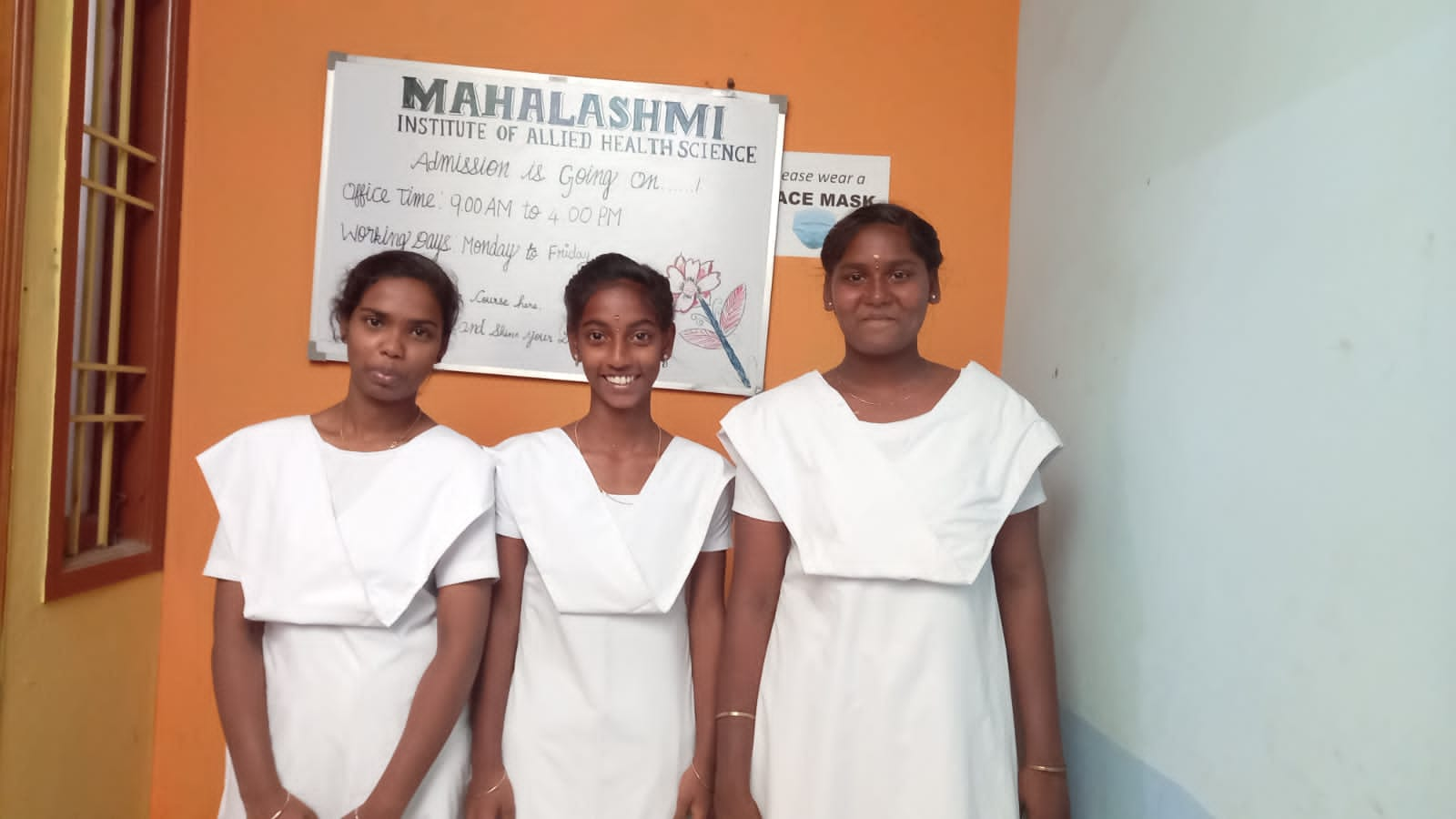 One of the good points about institutions that impart vocational training is that they provide people with a second chance. Priya interrupted her studies in the 11th standard and eloped and got married at 16, had a child that very year. Her husband abandoned her for another woman and she worked as a salesgirl in an electronic shop for two years to provide for herself and her child. Her husband returned after he in turn was abandoned by the woman he left her for and started to take responsibility for the house and child with his income as a painter. At about the same time her child was enrolled in LKG. That is when Priya approached Sharana wanting to complete her 12th. Our social workers explained to her the idea of upskilling and better prospects and she was willing to enrol for a diploma course as an Operation Theatre Technician. What is important to note is that she was willing to forgo her previous job in order to resume her studies but also the boon that is vocational training that provides cases like her a second chance at educating themselves, albeit differently to enable them to improve their quality of life.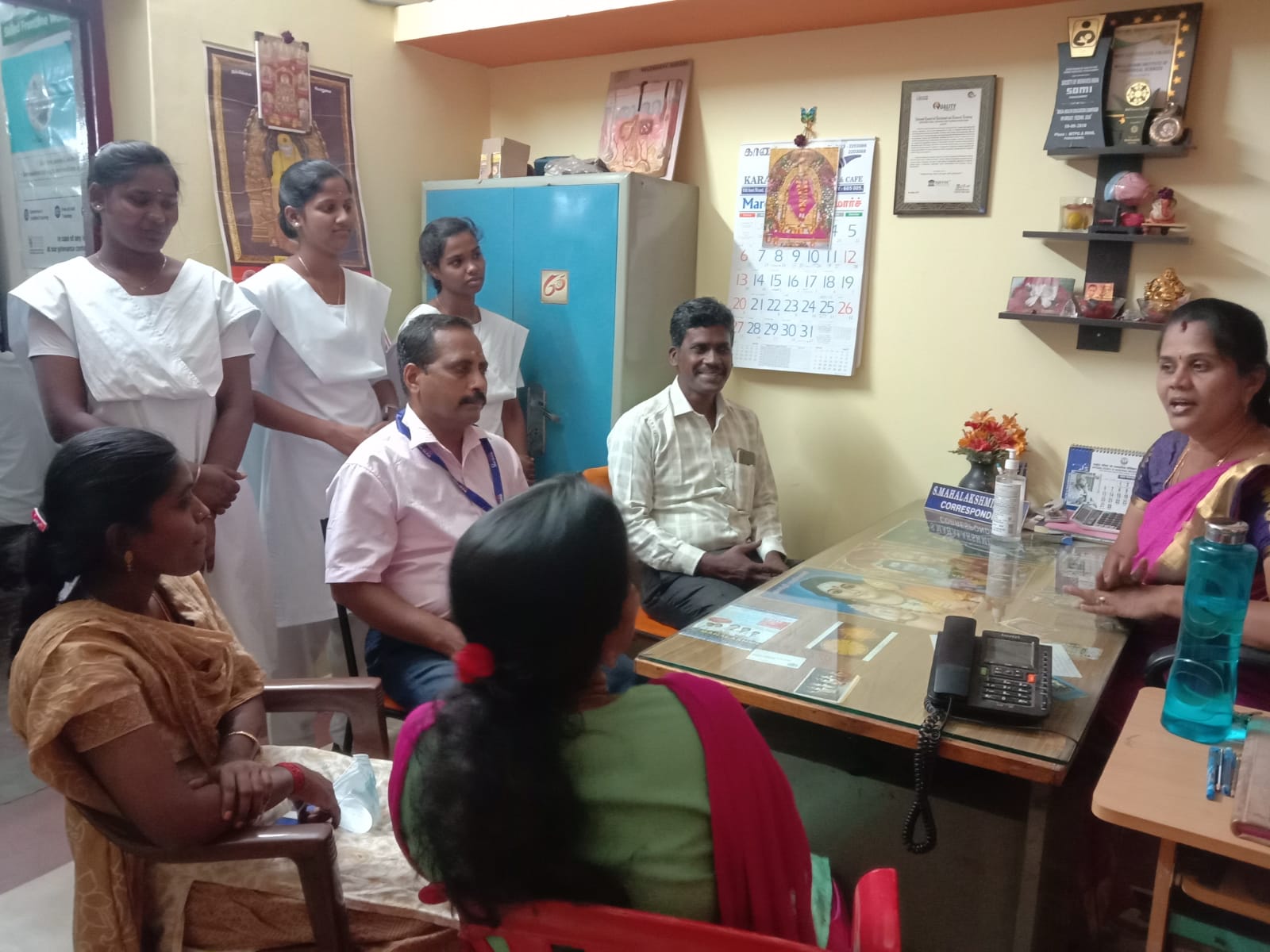 Though rare, a child loses a crucial admission year due to a misunderstanding of the process by parents. That is what happened to Radha whose mother kept reassuring our Social Workers that her daughter's readmission work to enrol was complete assuming it was an automatic process since it was the same school and learnt it wasn't only when our social workers realised Ramya had missed her admission that year due to this error. Radha hadn't secured good marks in her 10th exams. Her mother, a widow, had passed away a few months back. Fortunately, the community of cremation ground workers she belonged to is extremely tightly knit and she and her siblings were immediately taken care of by their older sister, now married, also within the same community, and doing the same work. Since her marks were not very promising and she had missed admission Sharana suggested she take up a vocational training course and so she was enrolled in a Diploma in Nursing Assistant Care, this trains a person to be efficient at-home care for patients. This qualification pays up to 12 thousand a month which is a significant amount for her family.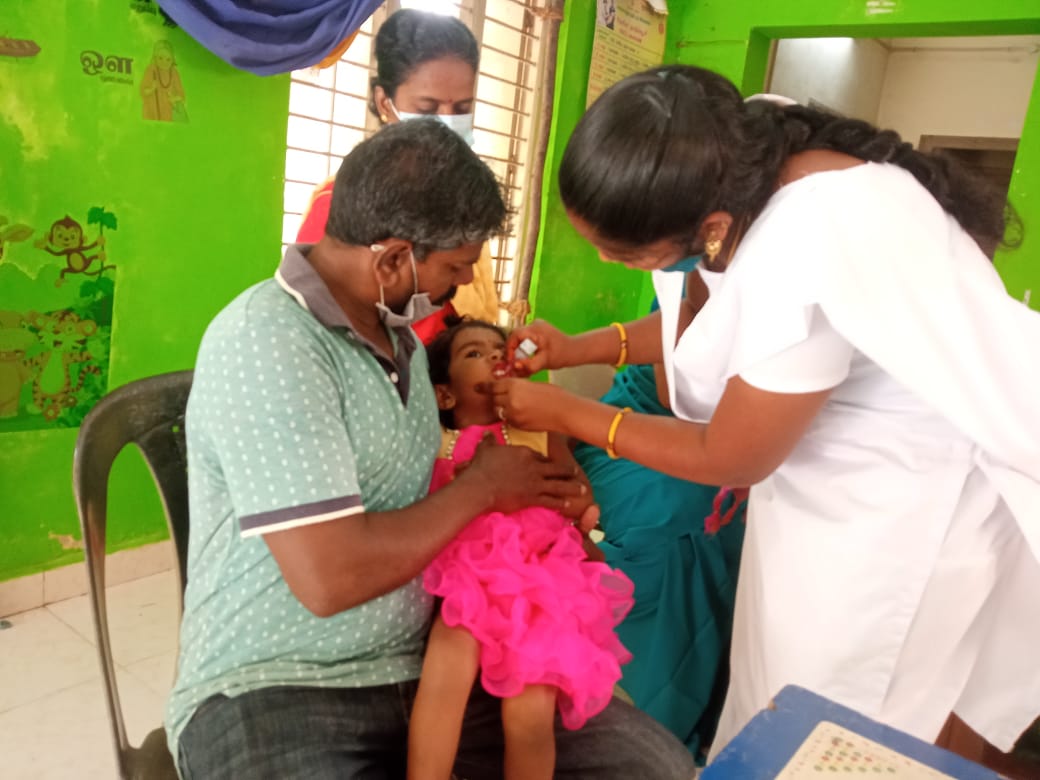 The Vocational Training option as we have seen is an extremely potent agent of empowerment for our beneficiaries to enhance their skillset and income despite the interruption to conventional education for various reasons. In conclusion, it is important to remind our readers that a dropout is not necessarily a bad student. And these courses are not dumbed down for students with inferior capacities. Feedback received from the various institutes where our beneficiaries visit regularly to follow up is that our children are serious and farewell and become genuinely skilled in their chosen fields. We work with families with difficult backgrounds, and lack of motivation in school is often the result of family situations that we cannot even fathom. In such circumstances having a rigid policy of completing schooling may not always be the right intervention. As we have time and again, lives have changed because of upskilling via vocational training both monetarily and qualitatively. 
-All the names and some personal details of the stories have been changed/edited to protect the identity of the children and their families.