Sharana runs three homework help centres, in the main office, at the centre for street and slum children and at the Angalakuppam community centre respectively- between 120-150 children receive this support every evening.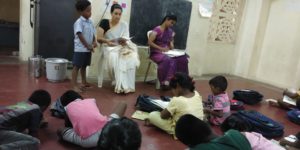 It is Sharana's belief that support for following what is taught at school and completing homework in a safe environment, in the presence of a qualified teacher and trusted social workers adds more value than simply providing material support for a child's education.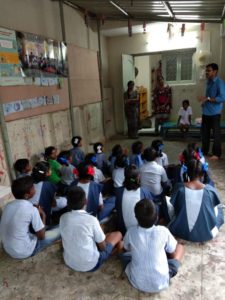 The children also receive a warm glass of milk and a cup of boiled lentils in the evening. This is an added incentive for children who are very hungry when they come out of school and yet often have to go hungry in the night.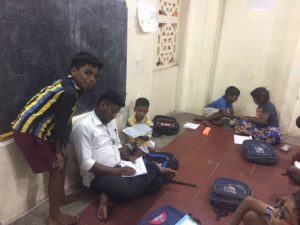 After the summer holidays, Sharana reopened the tuition centres in the Gayatri House and main office this week, this will be followed by the opening of the centre in Angalakuppam within a few days.
The children and parents were keen to access this facility almost as soon as school reopened; allowing the children to follow meticulously what is covered at school from the very beginning.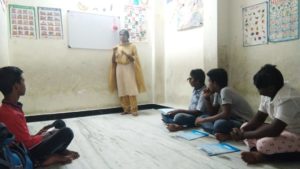 We would like to note that while the homework help centre for street and slum children is funded by Italian Charitable Organisation Mission Bambini, the one at the main office- where almost 35 children have been coming for the past 2 days is supported by the Golden Chain Fraternity, an association of Alumni of the Ashram School (Sri Aurobindo International Centre of Education). This effort by the GCF is part of the larger local community outreach program- they have supported this program for one year and restarted their support this year once again.