Donate with PayPal
To donate quickly and directly to Sharana, please use PayPal:
Thanks to donor contributions, Sharana is able to support close to 1000 children in 15 nearby villages as well as in Puducherry town to claim their right to education. We are also able to run a range of social and development programs, from those targeting at-risk and school-going children, to others more wholistically tending to families and communities.
Sharana's programs and Sharana's children thrive on community donations, so please give generously. We remain indebted to you for your gracious support.
More about donating to Sharana
Please choose the country of tax legislation you are operating in:
INDIA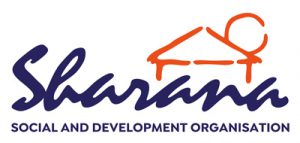 To donate directly to Sharana India please find the details below:
Note:  While making a contribution, kindly leave us your contact details including your name, address, telephone number and email address so that we are able to thank you for your contribution; and for our filing purposes.
For Foreign Contributions Bank Details:
Name of the Bank: State Bank of India, New Delhi Main Branch (NDMB)
Address of the Bank: FCRA Cell, 1st Floor, 11, Sansad Marg, New Delhi – 110001
Name of the account: SHARANA SOCIAL AND DEVELOPMENT ORGANISATION
Account Number: 40081611326
Branch Code: 00691
Swift Code: SBININBB104
IFS Code: SBIN0000691
For Indian Contributions Bank Details:
Name of the Bank : State Bank of India
Address of the Bank : No.5, Suffren Street,
Pondicherry 605 001.
Name of the account : SHARANA
Account Number : 10831178053
Swift Code : SBININBB228
IFS Code : SBIN0000900
MICR Number : 605002002
FRANCE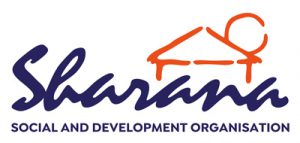 Sharana France
Siège Social de Sharana France
"St Paul"
09 700 LE VERNET
Tel +39.05 61 68 36 88
Sharana.france@gmail.com
www.sharana.fr
Relevé d'identité bancaire Sharana France :
IBAN  FR 7617106000761851648300009
BIC AGRIFRPP871
ISHARANA FRANCE ASD
Crédit Agricole Sud
Méditerranée 09700 SAVERDUN
N° SIRET : 433 482 049 0015
FICHE DE RENSEIGNEMENTS
Partie à renvoyer aux trésoriers
GERMANY

Social Business Stiftung
Palstek 33
Im Kontor S
21129 Hamburg
Phone +49 (0) 40 7428122
E-Mail: info@Social-Business-Stiftung.org
www.Social-Business-Stiftung.org
Steuernummer beim Finanzamt Hamburg Nord: 17/417/01363
Amtsgericht: Hamburg
Bundesverband Deutscher Stiftungen Mitgliedsnummer:4198
Bankverbindung:
Social Business Stiftung
IBAN: DE14 2415 1005 1000 0220 69
BIC-/SWIFT-Code: NOLA DE 21 STS
THE NETHERLANDS
Donations may be made to account number NL 16 INGB 0004 791 338 to the treasurer of Foundation Sharana, Groningen, Netherlands.
The secretariat of the Foundation is located at Sharana Netherlands, Kraneweg 44, 9718 JS Groningen. You may contact Sharana Netherlands by sending an email to:  fdwichers@hotmail.com
For any queries do contact us at office@sharana.org/vandana@sharana.org
Thank You!