Sharana is delighted at the prospect of a tripartite collaboration with Pondicherry University and Oslo Metropolitan University, Norway.
Sharana has been receiving students from the OsloMet University since over a year for their internship projects. Sharana's contact with the Pondicherry University goes back several years through various interventions including internships, visits etc.
On Wednesday, we received the head of OsloMet University Prof. Nicole Hennum as well as Assistant Professor Pernille Stornæss Skotte– department of Social Sciences at our office where they had an enriching exchange with Sharana's founder Mrs Rajkala.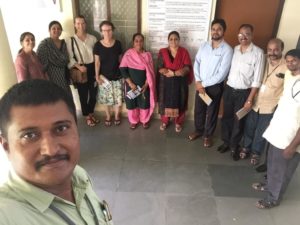 This was followed by a visit to the Pondicherry University's department of Social Work where Professor and Head, Dr Nalini Ranganathan, who is also on the governing board of Sharana had organised for a meeting with the faculty of the Department of Social Work. This was a productive session where all three stake holders had a very fruitful and engaging discussion on a wide range of subjects both with regard to curriculum and field work and issues addressed by the program as well as the revision of curriculum to reflect changes in ground reality.
Mrs Alo, also a board member at Sharana was present for these exchanges as well.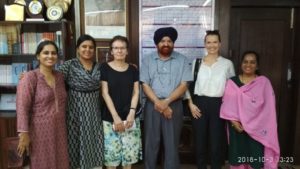 This meeting was then followed by constructive meeting with the University's Vice Chancellor Dr Gurmeet Singh who shared the enthusiasm and the potential of this prospective collaboration.
We will share more updates on the same before March 2018!