It was a pleasure to have Mr. Luzi RAGETH, principal donor of the carpentry training program and Peter KABEL a long-standing friend and supporter, visit us at Sharana.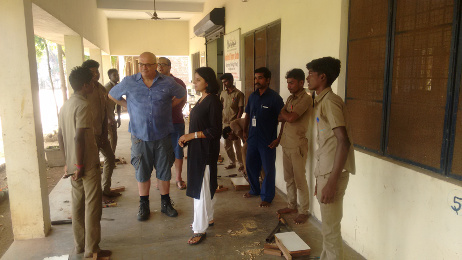 They took the time to understand the progress and present situation of the various programs through extensive meetings with Mrs. Rajkala and other board members of Sharana. They also took time out to know the 10 boys of the VTC program more closely through 1-1 interaction sessions at the VTC program training centre in Aranganur. The boys were happy to share their experiences and emotions.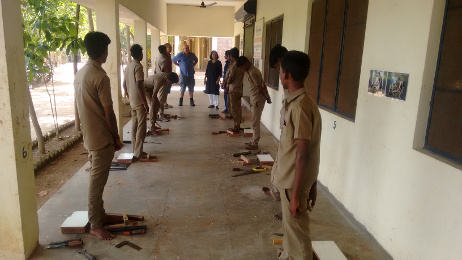 A meeting was also held with master-carpenter/trainer Mani and social worker Anbu in order for the donors to understand first hand and more clearly the present status of the program and the near term goals that they have for the program. Mani and Anbu were happy to be able to share the individual progress as well as the challenges the boys face in their homes and families.


Such exchanges with the donors are always very meaningful and leave the social workers and the interns with positive energy and enthusiasm.


The boys recently wrote their half-yearly theory and practical exams; they spent most of the last couple of weeks intensively revising previous portions and understanding any ideas which may not be clear. The results are out, and all the 10 boys have fared very well!