We just completed our first week of the 2015 summer camps. Various activities were conducted including games, dance, art and craft activities, several child rights awareness sessions by organizations like CCRD and Childline, a special outing, and good food!

Most of the children, sponsored by Sharana, live in an unstable and unsafe environment. Hence during weekends and school holidays, a lot of these children don't spend their time doing activities that they should be doing at their age, they often lose their childhood.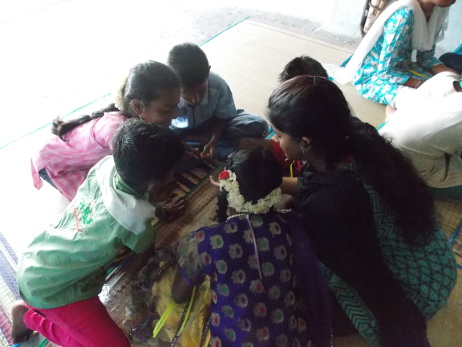 Some of them just spend their time on the streets doing nothing. In a lot of cases, they are forced by their parents into child labour or made to beg on the streets.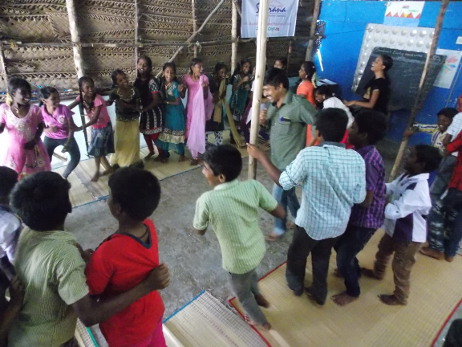 In an attempt to alter these circumstances, Sharana decided to organize summer camps during school holidays in the months of April-June. The idea is to do activities with the children, but also simply to offer them a safe place to spend their free holiday time while their parents are working.

This project started for the first time in the summer of 2001.
The summer camp is free of charge and is open to all children sponsored by Sharana. Sharana organizes 4-5 sessions, according to the ages of the children, which lasts one week each. There are 30 to 50 children per session.

For this occasion, the social workers, different professional resource people, organizations, and groups of volunteers come to help and to provide different activities to the children.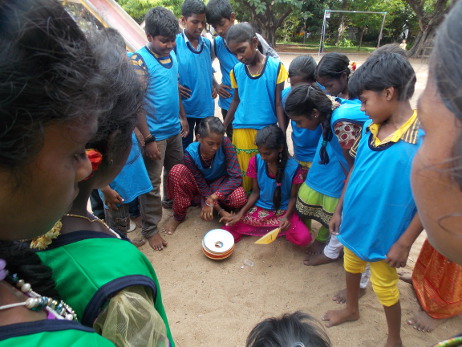 In general, it is an occasion for the children to have a few days to have fun and gain knowledge. They should be able to relax, (and be away from school and family pressures), enjoy and communicate with friends, and trust social workers.