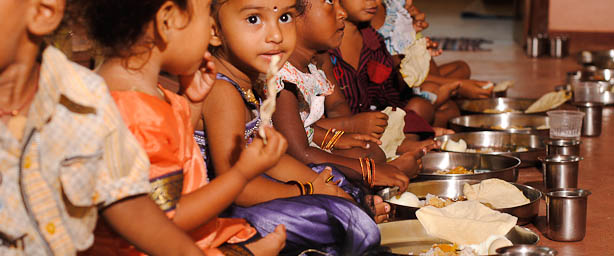 The Spirulina Program was started in 2008 and its production unit is in the Aranganur Resource Centre, a village located 23 km south to Pondicherry.
Spirulina is blue-green algae that grows in warm, alkaline water bodies. It is rich in protein, E and B complex vitamins, minerals, and carotenoids (a type of antioxidant that can help protect cells from damage). It also contains nutrients like beta-carotene, manganese, zinc, copper, iron, selenium, and gamma linolenic acid (an essential fatty acid). Studies show that spirulina has histamine-blocking and pro-biotic properties that serve to boost the body's immune system, making therefore Spirulina a natural nutritional supplement.
Sharana's spirulina production unit makes spirulina pills, spaghetti, and powder. The production, hygiene, and regular testing of water are overseen by a designated social worker.
The main objectives of Spirulina Program are:
• To address the problem of malnourishment by providing regular nutritional supplements to children.
•.To commit to sustainable development by using environmentally friendly methods of cultivation.
• To promote the role and involvement of women in the production process.
For Sharana's beneficiaries, Spirulina supplements are one way to boost the nutritional content of their daily food. Although some researches show that nuts, legumes and meat provide efficient nutrition for the human body, these nourishments are expensive and not affordable for many village families. Spirulina, instead, is inexpensive to cultivate through the year, requires minimal water, has a considerable shelf-life, and can easily be added to snacks and local snack "mixtures."
From production, cost, accessibility, and nutritional perspectives, spirulina is an ideal supplement to what otherwise would be a poor diet.