The children of Angalakuppam recently conducted a rally based on the topic of "Reduce Plastic bags and choose Cloth bags!"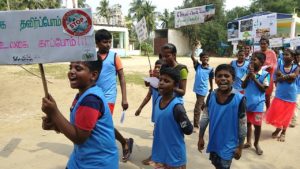 This event was part of the Seeds of Change program activities in this village,  where awareness is created through sports and games and interactive methodologies rather than dictation.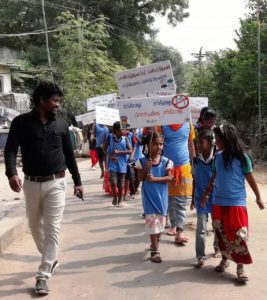 At the rally, the children held up placards with slogans that they had created themselves. It was a positive and fun-filled as well as effective event in the presence of social workers Anbu, Vijji and Chandru!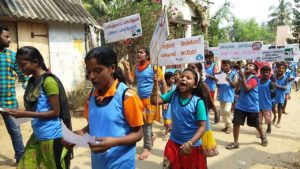 All the community members watched on as the children passed by them chanting the slogans with huge enthusiasm. Children- our true change-makers.