Since April 2016, Golden Chain Fraternity, an organisation created by and of the Alumni of the Ashram School- the Sri Aurobindo International Centre of Education (SAICE) have been supporting certain ongoing projects at Sharana, including a homework help centre, beautification of certain slum walls, and the purchase of public dustbins for a slum behind the railway station of Puducherry.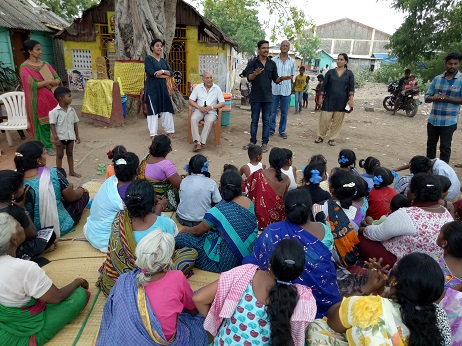 Last Friday, we were happy to have Mr Ramraj Sehgal, Mr Dilip Patel and Mrs Alo Sud from the GCF visit the Vanrapet slum behind the railway station, where they observed some awareness games being conducted with children and young adults on the topic of waste segregation, they also saw the painted wall of the community temple- which was painted by the children and the community members, as well as had an interaction with the members of the community (esp the women).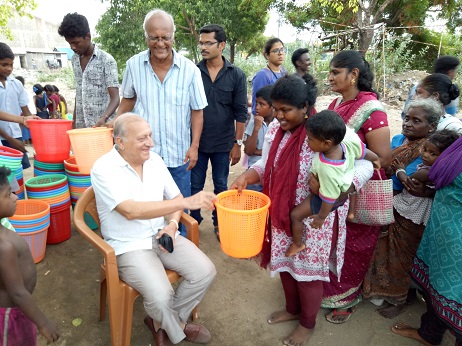 The team was happy to see the good work being done with the support of the Golden Chain and have assured us of their continued support and encouragement towards Sharana's work on the field. We are looking into the possibility of further cleaning up several parts of the slum, as well as installing toilets as part of future plans in this particular slum.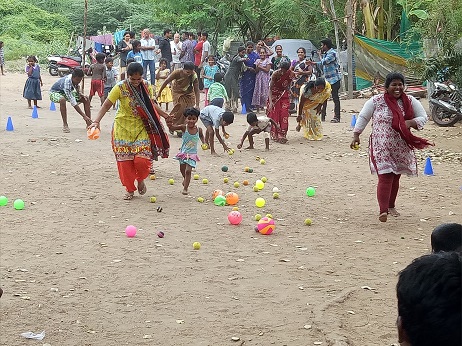 A warm thank you to Golden Chain and its entire team, including those who could not visit that day and other who are out of town.