Sharana's board member Mr. Sasi organized a one day trip to two production units in Auroville this March. The boys dressed in their crisply ironed uniforms, along with Mani and social worker Anbu were excited to go out and discover what was arranged for the day.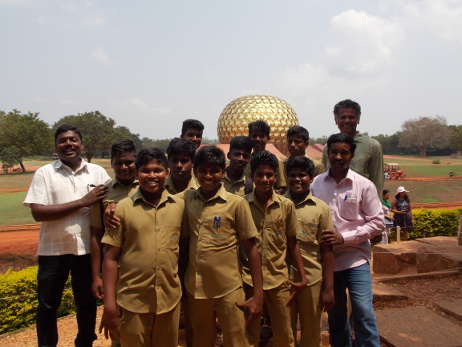 Sasi had organized for the young men to visit the Matrimandir from the outside, followed by a visit to Sunship, an upcoming construction in Auroville where a lot of wood is being used, and where attention is being paid to sustainable resource use as well as aesthetics and beautiful architecture- one of the architects even took some time out to explain the details of the construction to the boys and take them around.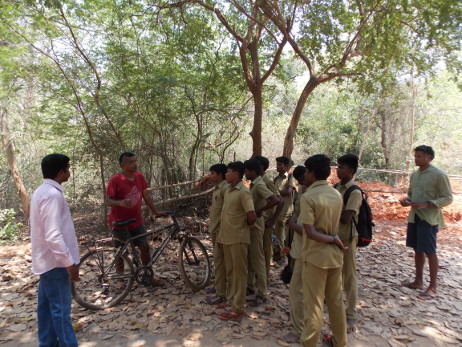 The visit to the township was followed by lunch at the Solar Kitchen, which serves organic vegetables cooked using solar energy. The day ended with a visit to Svaram, a unit which makes musical instruments with wood, stone and various other materials. For the boys, this was an amazing introduction, they were amazed with the various musical instruments and the different use of each material- this left a deep impression in the boys and Mani himself. Here again, someone from the Svaram team took our team around showing them the different instruments and explaining about their sound and form.


The VTC students were so keen and interested after visiting the Matrimandir from the outside that Sasi even organized a follow up visit on Saturday where the boys were allowed to meditate in the Inner Chamber of the Matrimandir.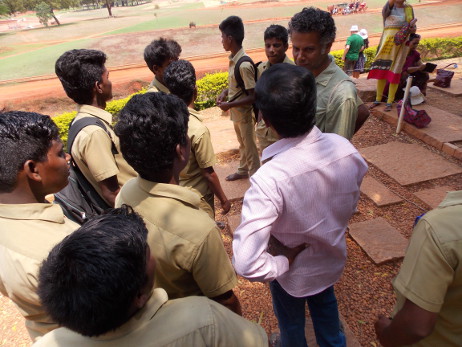 A warm thank you to Sasi- our board member for having taken the time to have organized this wonderful day and for accompanying the team and explaining the details to them throughout the day. It was a wonderful experience of new exposures which would have otherwise been very tough to come by. We are convinced that this was a truly postive experience for the team and hope to have a repeat every year, for every batch of carpentry students.