For the past several weeks, the Sharana team has been buzzing with creativity and enthusiasm, in preparation for our participation in this year's Pondy Photo event. We participated once before, in 2014. This time the event was held at the old Pondicherry port: an abandoned but immense property, which is part of the history of this wonderful city. The theme was "water."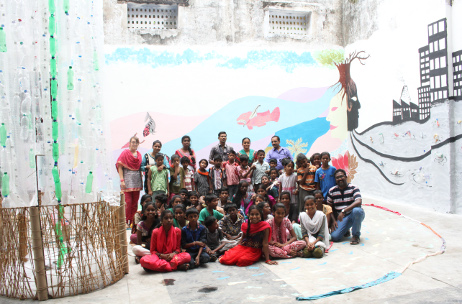 The program held across two weeks includes an exhibition of curated and visually impactful photography exhibitions from famous prize-winning photographers around the world focused on water in its many forms, interactive multimedia installations inviting public interaction and participation, workshops and presentations, movies and performances, and youth outreach activities among others.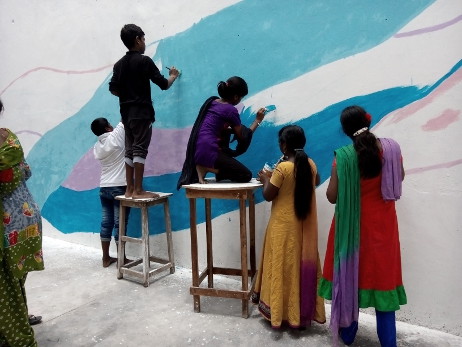 Kasha Vande, the mind and energy behind this undertaking, is also an avid supporter of Sharana and our art therapy initiatives. She invited the children of Sharana to help create a large wall mural in the Changermaker's Hall.


The Sharana team's contribution consists of a mural and an installation, creating awareness of the value, necessity, and beauty of water in all its forms. While the murals depicts the adverse effects of our careless and irresponsible attitude, the installation hopes to inspire us to be change makers. All the bottles used in the installation, were sourced from the restaurants and hotels in Pondicherry before they would be disposed into the garbage.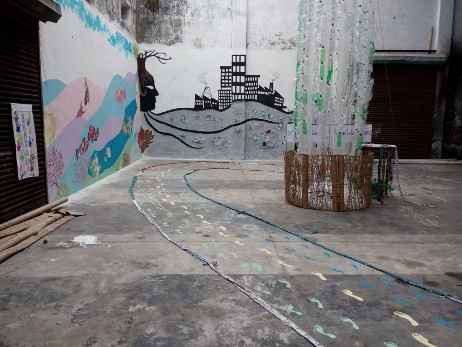 Our mural was created in less than a week by our street and slum children with the support from the staff and volunteers-a total of over 50 pairs of hands! A special shout out to volunteer Mrinmoyee Majumdar for all the time and energy she spent in helping out with this initiative.


With our little efforts let us each be drops of water that together make the mighty ocean.