For the last 2 years, for a few months every year, it has been our pleasure to welcome Dr Charles de Riberolles within our programs in Sharana. A specialised cardiac surgeon in the past, now retired, he spends his time helping where his skills could come of use and his tremendous positive energy is appreciated.
Twice a week Dr Charles would visit Angalakuppam and work with Lakshmi at the dispensary. This served as a specialised on-the-job training for Lakshmi; she also was able to refresh her training and learn the most up-to-date ways of bandaging and treating patients.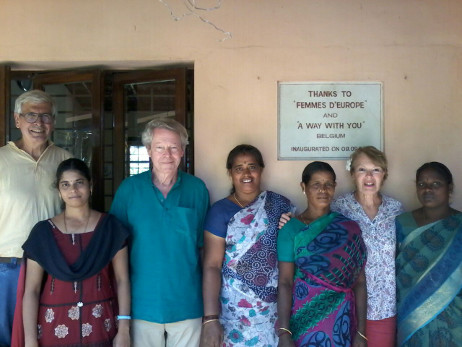 One of Dr Charles's mission was also to encourage Lakshmi, already extremely profecient in her work, to further build her confidence and knowledge and be able to lead the entire medical program of Sharana. Dr Charles is of very high praise for Lakshmi and is confident that she will soon be ready to take up this challenge.
In the evenings, Dr Charles would accompany the team of the day care centre (Gayatri House) to a different slum every day of the week and help take care of the local population. There were complaints that ranged from itching skin, cold and fever, cuts and wounds to heart palpitations. Dr Charles and his team of social workers from the Gayatri House would attend to each complaint and try to find an appropriate solution.
When possible, medicines and bandages were given on the spot; for more major cases our team served as a referral service; giving advice to the population as to where to go, for which ailment etc. For children who required help to go to the hospital the next day, our social workers would accompany them. (when there was lack of interest from the family, or when the parents are not available)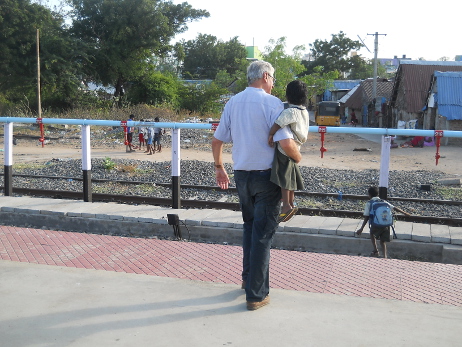 Dr Charles would always be the first to arrive to the office and the last to leave. We have never heard him say he is tired; he goes on working and leaves the rest of the much younger team feeling enthused in his presence. Thank you for your energy Dr Charles and hope to have you with us again very soon.